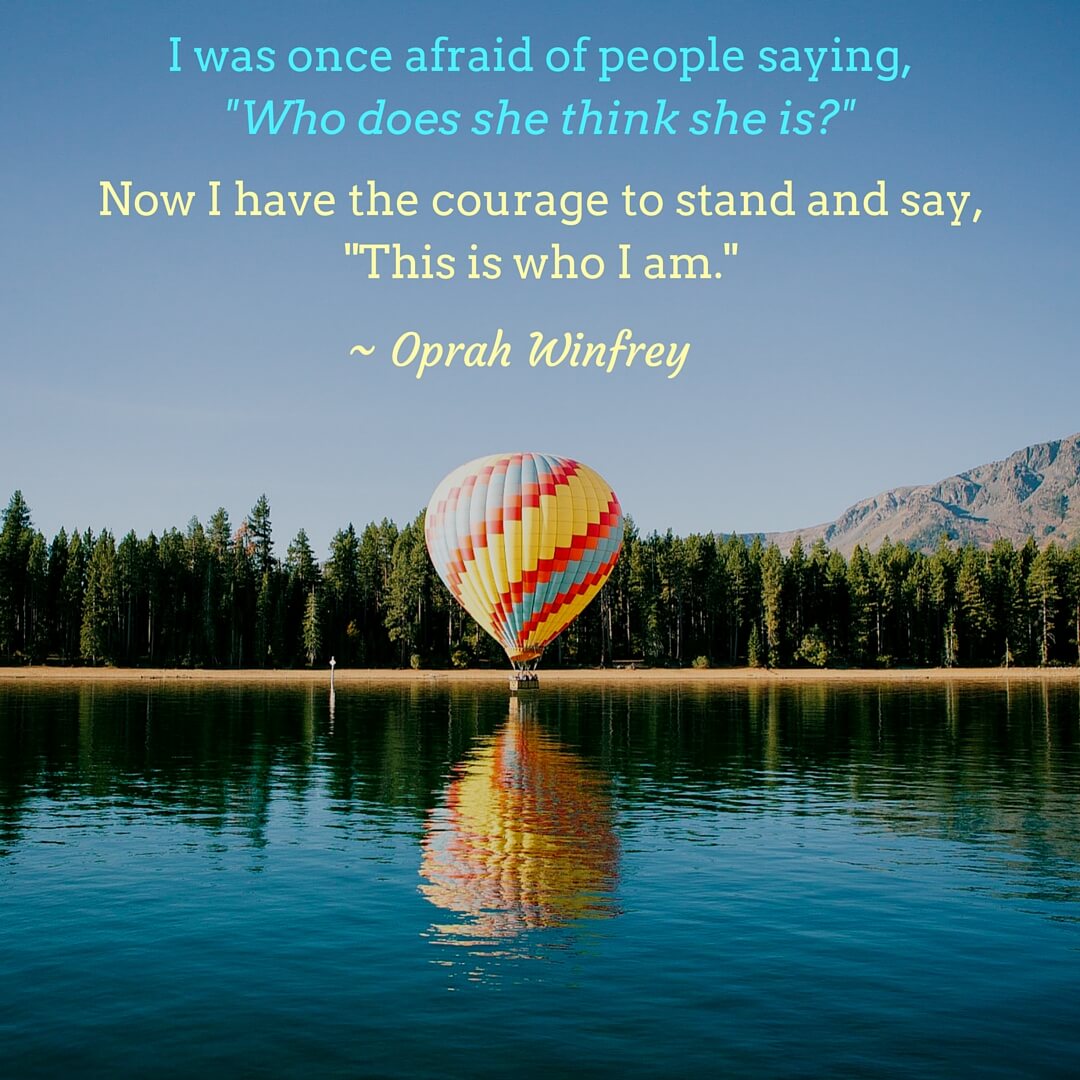 I was once afraid of people saying, "Who does she think she is?"
I've been here. Playing small. Worried about what others might think. Afraid to be judged, misunderstood, mistreated, shut out.
I've come to realize that it was just my inner critic wanting to keep me safe, ego intact; and that I can't make a difference for others if I'm not willing to share my real self, my real goals.
What I've found is rather than gathering a gaggle of critics I've gathered others who are just like me. And we're going to change the world.
"I was once afraid of people saying, 'Who does she think she is?' Now I have the courage to stand and say, 'This is who I am.'" ~ Oprah Winfrey