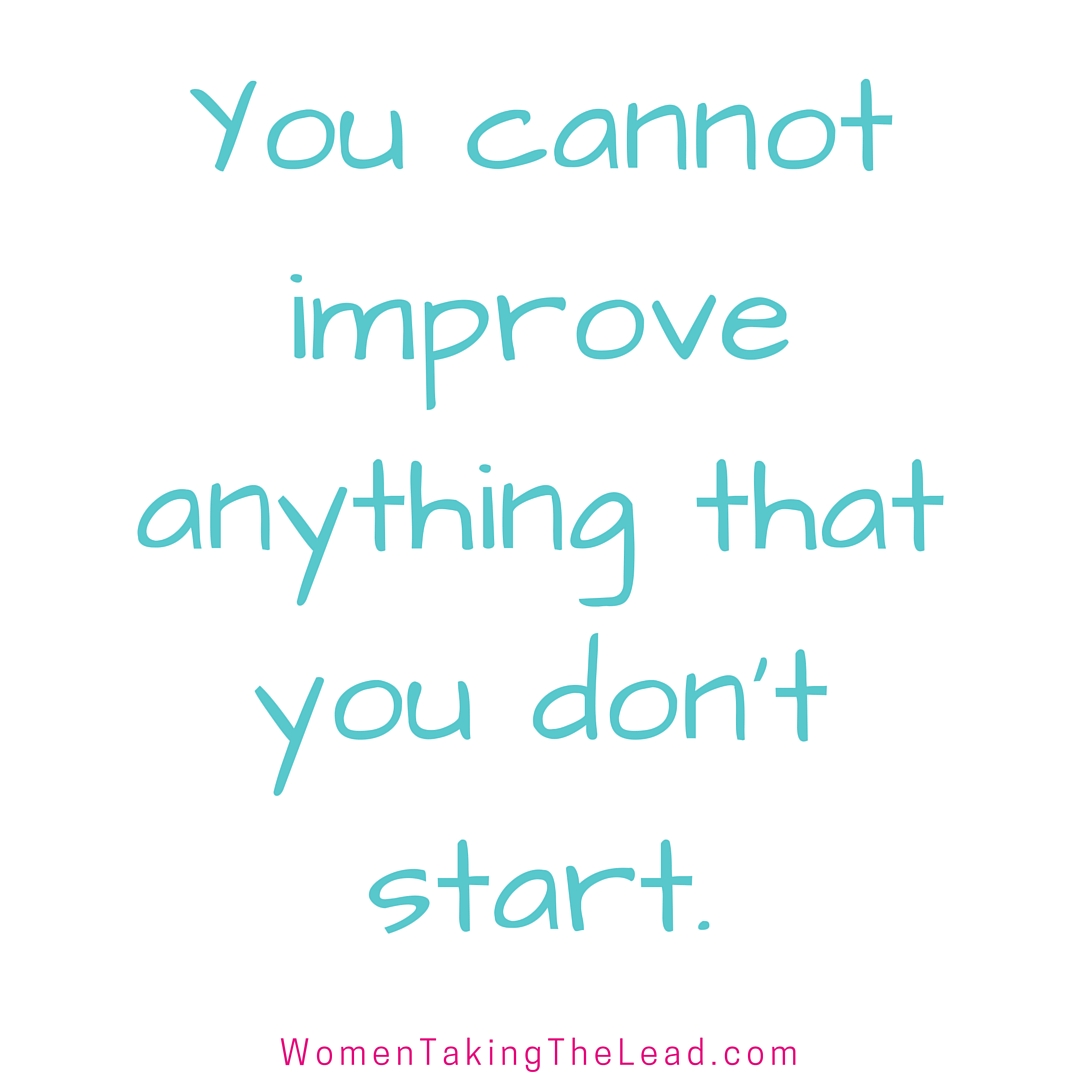 You cannot improve anything that you don't start
Don't be afraid of looking foolish or unpolished. You're at the starting point.
I love the sayings, "Every master was once a disaster" and "Turn your mess into your message."
We all start as novices but if we don't take that first step we'll never achieve mastery.
You have so much to share and so many people who will need your help and inspiration. Begin it now. Take the first step.
"You cannot improve anything that you don't start." ~Anonymous