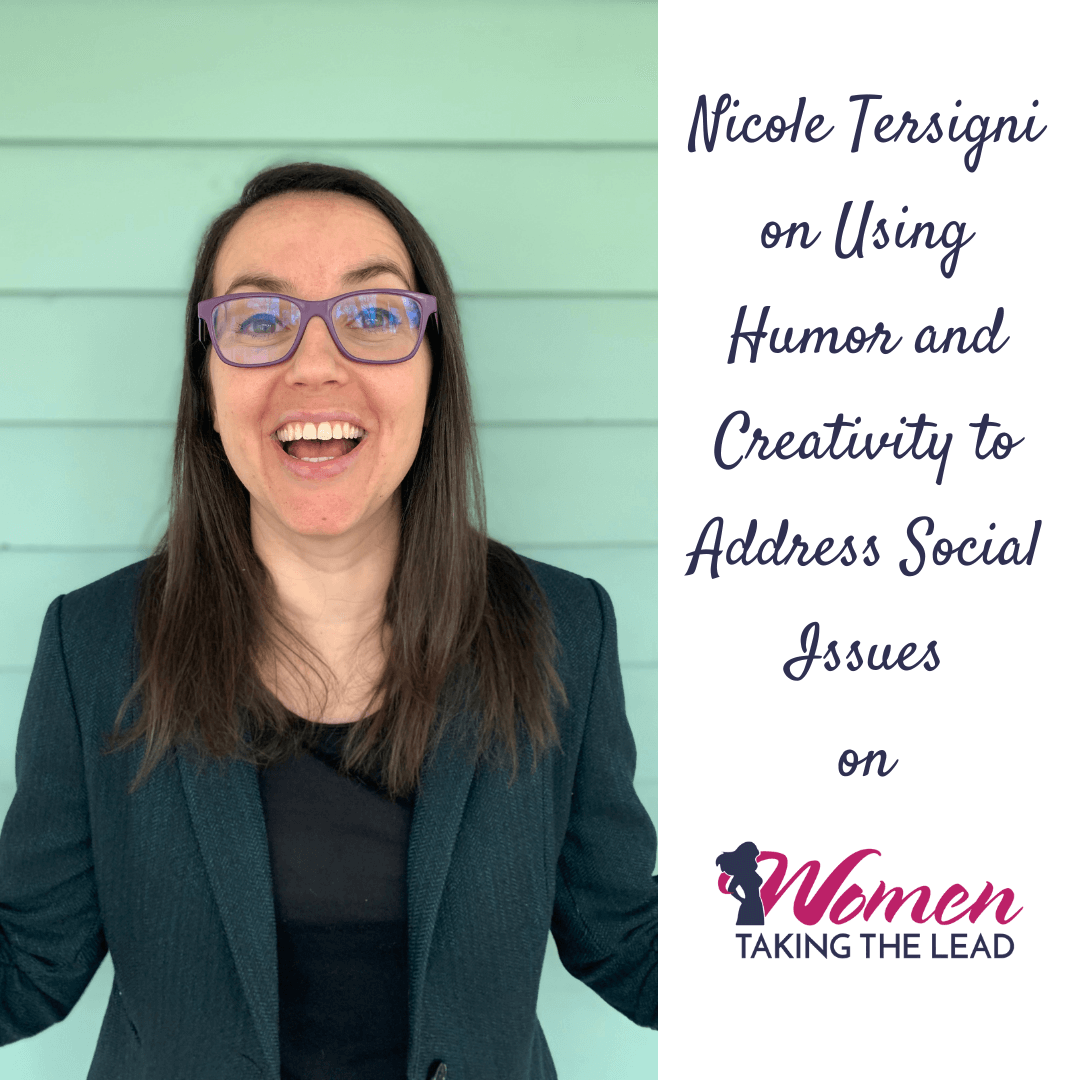 Nicole Tersigni on Using Humor and Creativity to Address Social Issues
Click the play button below to listen to the podcast episode.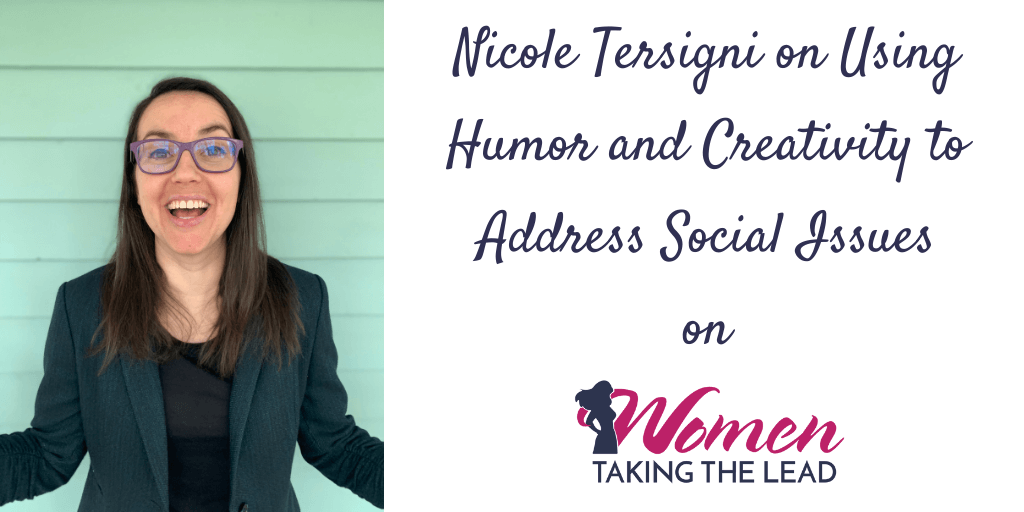 Nicole Tersigni is a comedic writer who lives in Metro Detroit with her husband, daughter, and two dogs. Since childhood, Nicole has felt an intense need to diffuse uncomfortable moments with laughter, so writing a book that finds humor in dealing with tiresome, entitled men was inevitable. Drawing on her experience in improv comedy and women's advocacy, Nicole is excited to combine these worlds and bring some much-needed levity to the fight against the patriarchy. When she's not writing feminist humor books, she's working on screenplays, or (more likely) cracking jokes on Twitter.
In this episode Nicole and I discuss…
The concept of mansplaining and when it starts to impact women
What caused Nicole to take up the crusade to call out mansplaining
The post on Twitter that caught fire and inspired the book
The five types of mansplaining Nicole pokes fun at in her book
The galling assumption that is at the heart of mansplaining
Raising our daughters to recognize mistreatment and deal with it in a way that allows the other person to hear the critical feedback
Links
Twitter @nicsigni 
Instagram @nicsigni_writes
Book Men to Avoid in Art and Life
Website: https://www.nicoletersigni.com 
WTL Leadership Survey
I'd love it if you could help me to do some research on the coaching and training that is most needed right now. I've put together a quick survey (5-10 minutes) to gather this information so I can make sure you are getting exactly what you need as a leader right now and in the near future.
Go to womentakingthelead.com/survey to add your voice to this project.
Thank you so much for your help!
Sponsors
Zebralove Web Solutions: Close your online marketing skills gap, learn how to remain relevant in a quickly changing marketplace, and get ongoing support in promoting your businesses online. Stay ahead of the game by signing up for these Digital Marketing Forum. Go to womentakingthelead.com/zebraworkshops to register.
Let's Chat!
If you're interested in finding out more about my process, the cost of coaching, or how to ask your employer to pay for you to work with a coach, schedule a time to chat with me.
You can also access the checklist that will help you prepare to ask your company to sponsor you to work with a coach. https://womentakingthelead.com/checklist
Apply to be on an "On-Air Coaching" episode: Are you a female leader who has been promoted in the last year? You are invited to apply to be on the podcast.
Resources
Leadership Operating System Quiz: Wondering what kind of Leadership traits you have? Take this FREE, FAST quiz and find out more about yourself as a Leader.
Accomplished: How to Go from Dreaming to Doing: The book containing a simple, step by step system that gives you the foundation and structure to take your goals and make them happen.
The Women Taking the Lead Podcast
If you enjoyed this episode, follow in Apple Podcasts, Spotify, Google Podcasts, iHeart Radio, Stitcher Radio, Amazon Music or Pandora and never miss out!