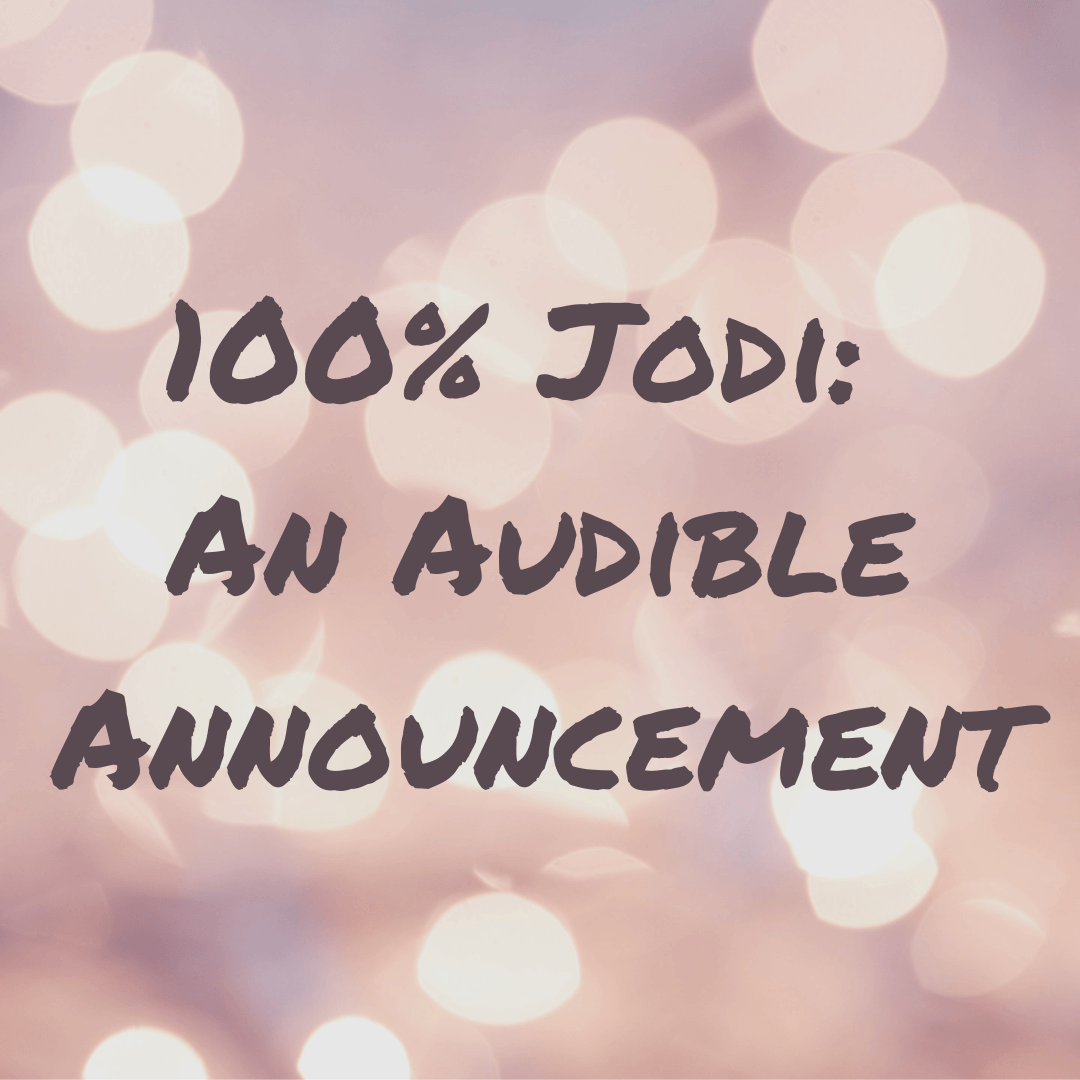 100% Jodi: An Audible Announcement
Click the play button to listen to the podcast episode.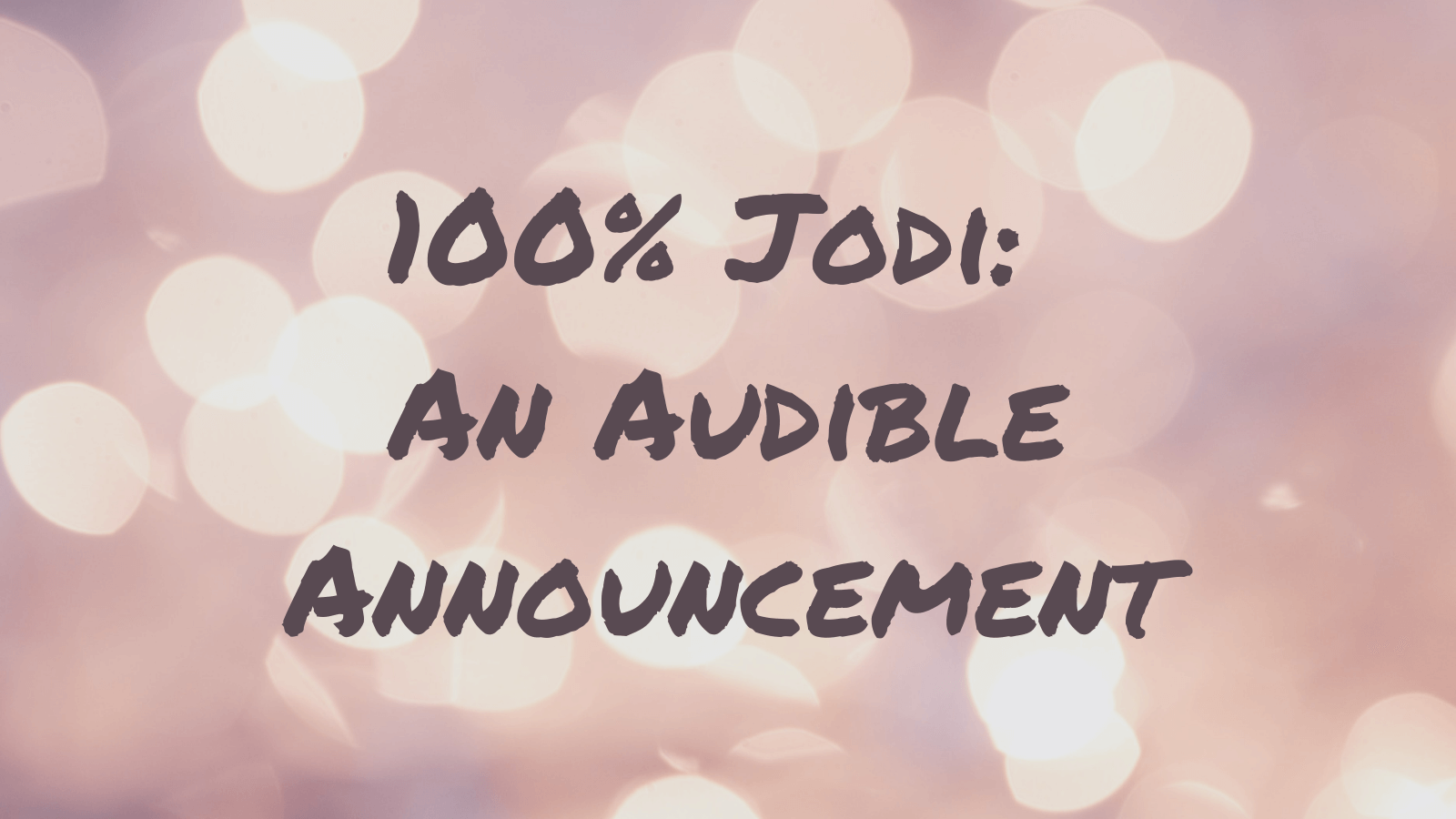 In this episode, I'm sharing some exciting news. And it's not just that I celebrated my 46th birthday this week, though that is true. I'm also sharing that my book, Accomplished: How to Go from Dreaming to Doing, is now finally, finally available in Audible.
Hello, I'm Jodi Flynn and welcome to the Women Taking the Lead podcast. I'm an executive leadership coach, author, speaker, workshop facilitator and I have the joy to work with women leaders who want to hone the skills they'll need to thrive in Senior Leadership. I know I've met a woman I would love to work with when we start having a few laughs about our tendencies toward perfectionism and people pleasing.
I had been living in Maine for the past 18 years, but I am currently in Massachusetts staying with family for the next month, and then I make my final move to Virginia at the beginning on 2021. Thanks to the beauty of technology I've been able to continue to work with women all over the world even in the midst of so much movement and transition.
I do individual coaching as well as workshops and team retreats, and I am the current President of the board for The Maine Women's Conference.
I spend my free time catching up with friends and family, coordinating my move to Virginia to create a life with my guy, working out and watching the Great British Baking Show.
I first published my book Accomplished: How to Go from Dreaming to Doing in November of 2016. For years I've been asked why I don't have an audio version of my book in Audible, given that I am a podcaster and many of the women in my community also like to consume audio content.
Well, the wait is over! Accomplished is available in Audible and if you are not already on Audible, you can sign up and get Accomplished for free. Use the link, https://womentakingthelead.com/audible and you will be redirected to Audible to sign up and get Accomplished for free.
If you are already an Audible member you can go find Accomplished right in your Audible app or use link https://womentakingthelead.com/audiobook and it will take you right there.
You may be thinking, "What is Accomplished all about and why would I want to read it?"
When we are not seeing the changes that we want, we often look to outside sources to explain the problem, giving our power over the situation away and hurting our self-image. Accomplished takes a different approach.
It peels back the layers of misconceptions that you have about yourself and introduces you to the alter egos that appear when you are under stress.
It gives you the opportunity to get to know the woman you really are underneath all the coping, the stress reactions, and the expectations of others.
It guides you through a process to uncover and articulate your personal mission – the "work" that will bring you alive, bringing your best self forward in each moment.
It gives you an opportunity to reflect on the people whom you spend the most time with and start to identify the specific qualities you want in the people who surround you.
This is the secret to accomplishing goals you had only wished or struggled for up until now. And all of this inside work will lead to the motivation to make something happen in your life. In this final stage Accomplished guides you through crafting goals that are worthy of the real you.
You have your pick of the audio version, kindle or paperback. And more good news, you can get the audio version of Accomplished for $4.87. This would also make a great gift for another woman.
Now, this episode is short and sweet but I'm going to be back this Monday with another episode in which I'm chatting with Jennifer Brown of Jennifer Brown Consulting on the personal journey to be inclusive. It was enlivening.
If there is any way I can support you, reach out to me at jodi@womentakingthelead.com or message me on any platform we are connected on.
As always, I hope this was of value to you and here's to your success.
Thank You to Our Sponsors!
Zebralove Web Solutions: Your website tells a story about your business! At Zebralove Web Solutions, Milly and her team are going to make sure your website tells the story you want your customers to hear. Connect with Milly at zebralovewebsolutions.com to create the impression you want to make!
Resources
Leadership Operating System Quiz: Wondering what kind of Leadership traits you have? Take this FREE, FAST quiz and find out more about yourself as a Leader.
Accomplished: How to Go from Dreaming to Doing: A simple, step by step system that gives you the foundation and structure to take your goals and make them happen.
Subscribe to Women Taking the Lead
If you enjoyed this episode subscribe in Apple Podcasts, Spotify, Google Podcasts, iHeart Radio, Stitcher Radio, Amazon Music or Pandora and never miss out!