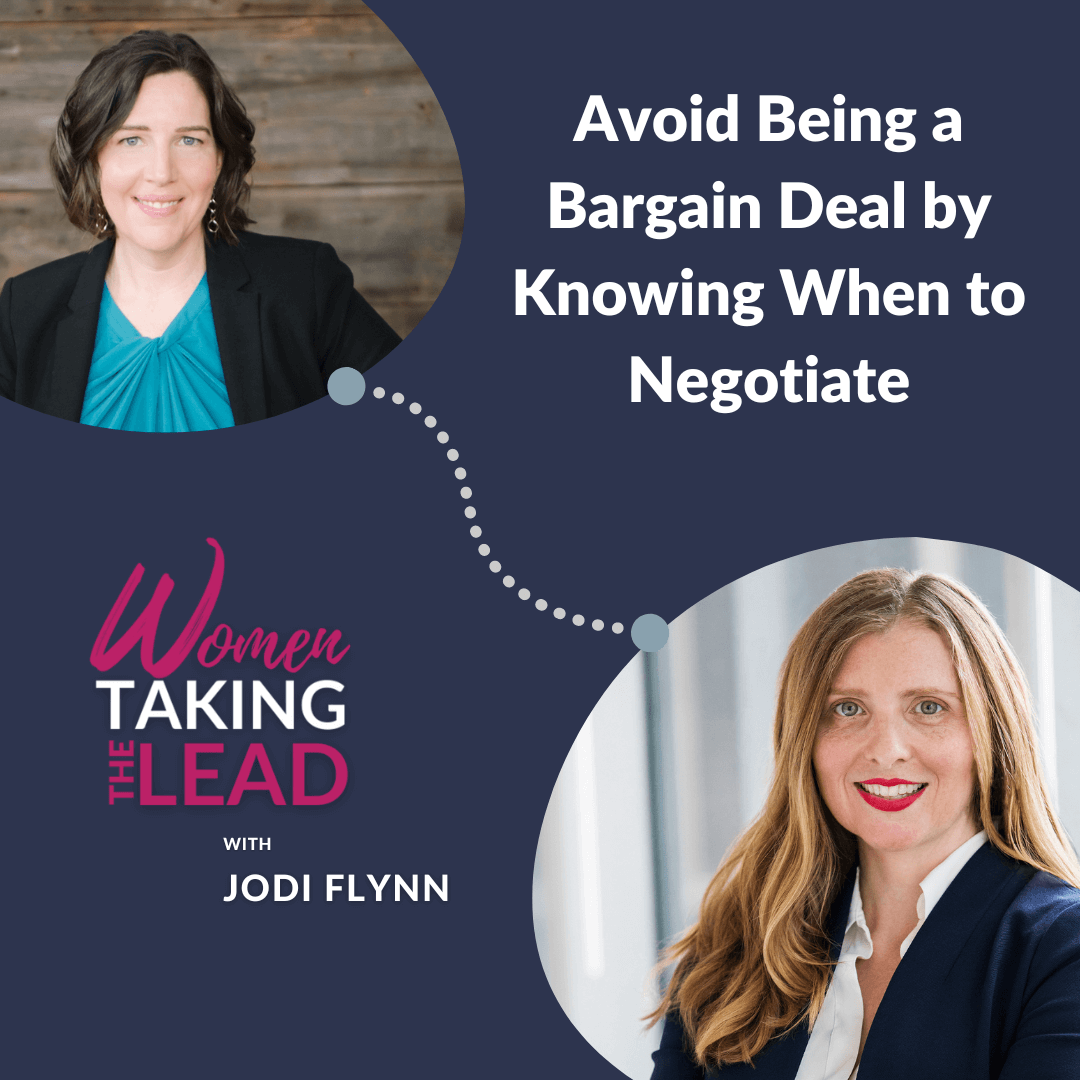 Avoid Being a Bargain Deal by Knowing When to Negotiate
Click the play button below to listen to the podcast episode.
The Ability to Negotiate and Why It's Important
Women make just 83 percent of what men do, and that gap is wider for women of color.
According to a new Equal Pay Day study released by Credit Karma, 31% of women say they still don't feel comfortable asking their employer for a raise.
66% of women say their current salary is holding them back from reaching their financial goals, including paying off debt and saving for retirement.
35% of women surveyed said their low salaries were preventing them from being able to afford necessities like rent.
Nearly 60% of women never negotiate their pay at all.
Meet Anna Papalia
Anna Papalia the creator of Shift Profile, an industry leading personality assessment that teaches job seekers and hiring managers how to interview better. She is a former Director of Talent Acquisition and a Career Coach. She founded Shift in 2011 to empower job seekers with self- awareness and teach hiring managers that the most important business decisions are made in interviews.
A personal development keynote speaker. Her inspiring talks teach empowerment and confidence through actionable tips and stories from her career on both sides of the interview table. Her thought leadership is sought after, she has personally worked with over 5,000 clients and conducted hundreds of corporate training sessions.
In this episode Anna and I discuss…
Key times in your career that impact how much money you make, as well as the question that leads to more opportunity
The story behind the creation of Shift Profile
The mindset that keeps women from asking for what they are worth
Always be negotiating!
How to find Anna:
Connect on LinkedIn
Resources
Apply to be on an "On-Air Coaching" episode. Are you a female leader who has been promoted in the last year? Apply to be on the podcast.
Checklist to Ask Your Company for Coaching. Would coaching help you become a stronger leader? Wondering if your company would pay? It doesn't hurt to ask!
Leadership Operating System Quiz. Wondering what kind of Leadership traits you have? Take this FREE, FAST quiz and find out more about yourself as a Leader.
Accomplished: How to Go from Dreaming to Doing. The book containing a simple, step by step system that gives you the foundation and structure to take your goals and make them happen.
Leadership Coaching. Find out more about my coaching process, the cost of coaching, or how to ask your employer to pay for you to work with a coach.
Subscribe to Women Taking the Lead
If you enjoyed this episode subscribe in Apple Podcasts, Spotify, Google Podcasts, iHeart Radio, Stitcher Radio, Amazon Music or Pandora and never miss out!