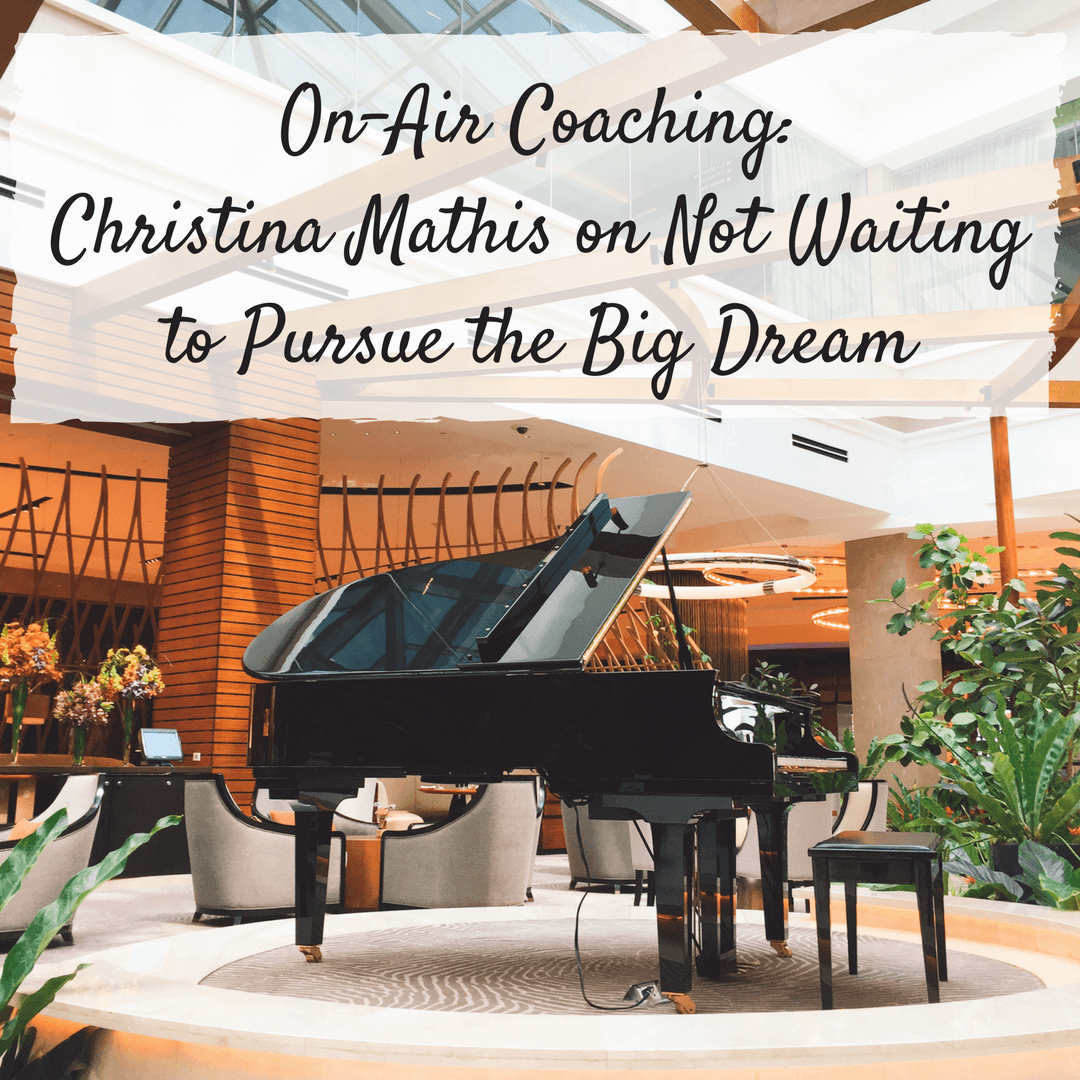 On-Air Coaching: Christina Mathis on Not Waiting to Pursue the Big Dream
Click the play button below to listen to the podcast episode.
First, let's talk about money. Ugh!
I have for you another on-air coaching call all around how to still pursue a long-term goal even if you know you have to wait before everything will fall into place. There's always something we can do and that makes us feel good, more empowered in our own destiny and our day-to-day.
Before we dive into that I wanted to tell you about a special call that is happening for this community. Let me give you some background on this call. Starting on January 1 and running until January 10 I lead a challenge to help everyone increase their energy, focus and wellbeing as they were beginning the New Year.  Well, something happened during The Tolerations Detox Challenge that was surprising and yet not surprising at all.
During the challenge we covered what we were tolerating in various areas of life in the following order: health and wellness, home and transportation, work and technology, finances and lastly relationships.
Some people reached out for help for the first few challenges but when we got to finances, the comments in the Facebook group went up as well as the number of SOS emails hitting my inbox. 
After getting so much feedback on how intimidating/annoying and scary it was to look at and take action around finances I knew this was not limited to the participants of the challenge, this is a universal fear.
So I've called in the big guns for help! Jen Hemphill of Her Money Matters was my roommate at Podcast Movement in 2016 and we hit it off! I love her energy, insight and genuine compassion for women who struggle with their personal finances.
She and I have been on each other's podcasts and her episode on Women Taking the Lead is the most downloaded episode to date! 
She is about to be a published author on the subject so she's got the subject of money down. And when I asked Jen for her help she was an immediate, "Yes!" I love that about her. 🙂
To get an overview of the areas she is going to cover and to reserve your seat (only 50 people will be able to be on the call live): MONEY FREEDOM
Even if you cannot make it register, even if you are hearing this after the call happened and you want to hear it, register. I will be recording our call and sending the replay to everyone who has registered.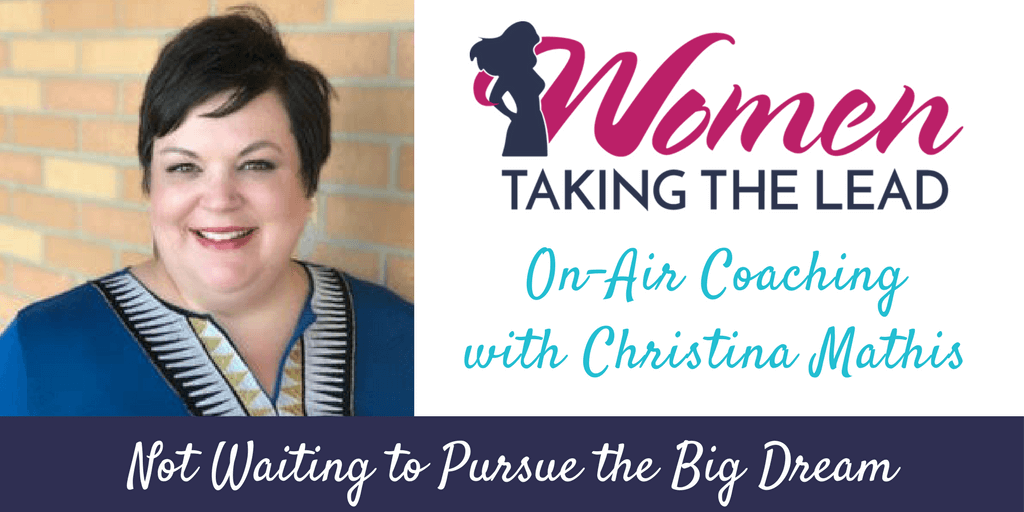 How are you managing the pursuit of your big dream?
Christina Mathis is a classically trained pianist with a Bachelor of Arts in Piano Performance from Judson College in Marion, Alabama. Christina has extensive experience as a church musician, collaborative pianist, and music educator.  She has been teaching private piano lessons for more than 25 years and in private schools throughout Alabama for 13 years as a classroom music teacher and choral director.
Christina currently teaches private lessons at her home studio and is pursuing a Masters in Music Education from Liberty University Online and national certification from the Music Teachers National Association (MTNA).
Christina lives in Decatur, Alabama, where she is pianist at First Baptist Church Decatur, choral pianist and piano teacher at Austin High School, and staff accompanist at University of North Alabama in Florence.
Christina has been in the process of "cleaning up" her career. She has does some work over the past year to focus on the work she loves to do, teaching piano. However, there is still more work to do but given everything she has going on, and her big dream cannot be accomplished right now, she's feeling unsettled with life.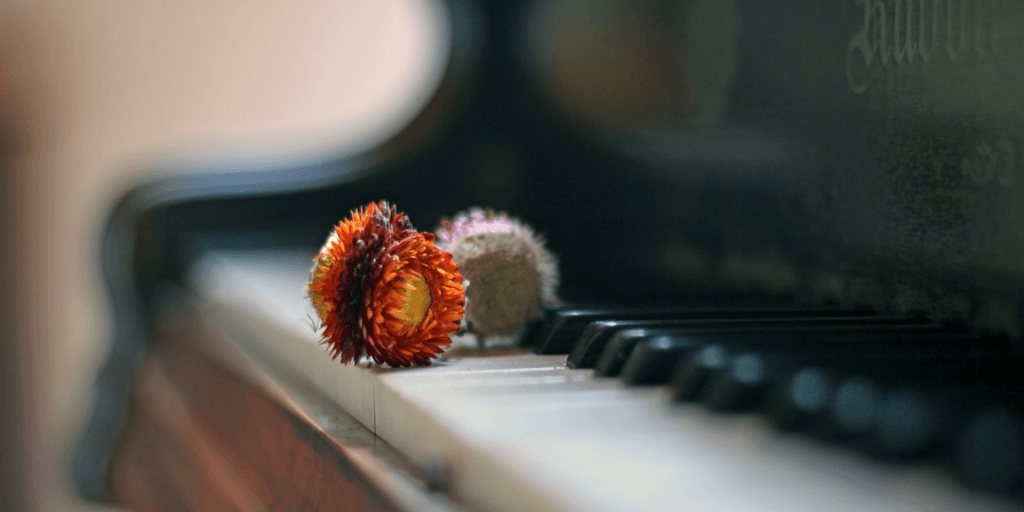 Christina and I discussed:
Having a very full schedule and wanting to do more
The conflict that arises when you are an employee with a side hustle
Not waiting to pursue the big dream
Having an ideal client that does not have a lot of expendable money yet not compromising your value
Networking and building your list before you are ready to launch
Links
Email: christina.genae@gmail.com
Facebook: @christinamathismusic
Instagram: @christinamathismusic
Thank You to Our Sponsors
ButcherBox delivers healthy 100% grass-fed and grass-finished beef, free-range organic chicken, and heritage breed pork directly to your door. For FREE Bacon and $20 off your first box, go to ButcherBox.com/lead and enter lead as the promotional code at checkout.
Podcast Movement is the world's largest gathering of new and veteran podcasters, or anyone looking to start their own podcast the right way. For $50 off any level of registration, visit podcastmovement.com and enter promotional code lead.
Zebralove Web Solutions: Your website tells a story about your business! At Zebralove Web Solutions, Milly and her team are going to make sure your website tells the story you want your customers to hear. Connect with Milly at zebralovewebsolutions.com to create the impression you want to make!
Resources
Leadership Operating System Quiz: Wondering what kind of Leadership traits you have? Take this FREE, FAST quiz and find out more about yourself as a Leader.
Accomplished: How to Go from Dreaming to Doing: A simple, step by step system that gives you the foundation and structure to take your goals and make them happen.
Subscribe to Women Taking the Lead
If you enjoyed this episode subscribe in Apple Podcasts, Spotify, Google Podcasts, iHeart Radio, Stitcher Radio, Amazon Music or Pandora and never miss out!