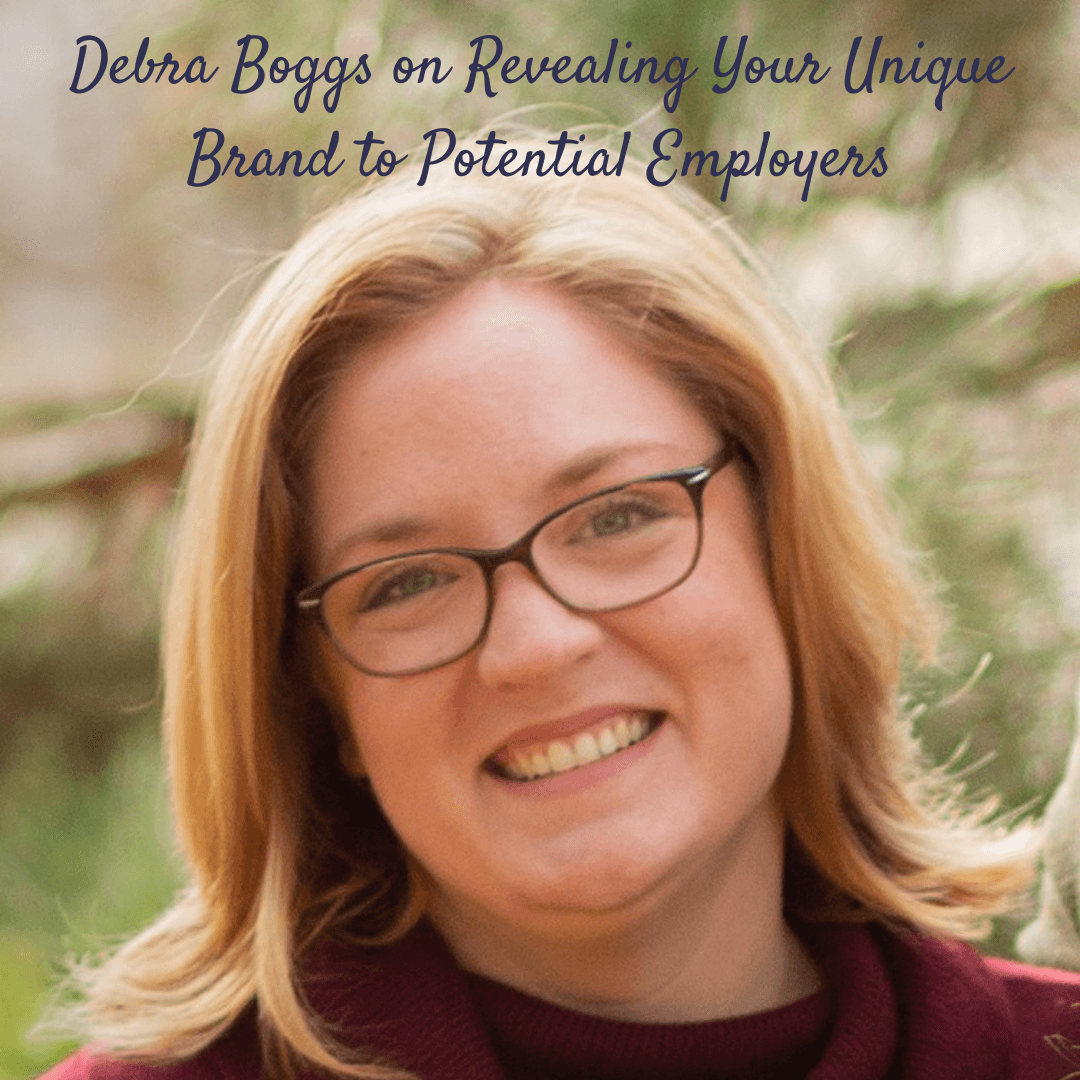 Debra Boggs on Revealing Your Unique Brand to Potential Employers
Click the play button below to listen to the podcast episode.
As the Co-Founder of D&S Professional Coaching, Debra works with interesting, talented, and successful executives from all over the globe to equip them with the tools they need to advance in the modern job market.
Debra has been recognized as a resume, LinkedIn, and job search expert by The Wall Street Journal, The Washington Post, Forbes, The Huffington Post, and many other career-related sites in addition to serving as an international speaker and top-rated podcast guest.
Debra holds a Master of Science in Management, a Bachelor of Arts in Sociology, and an Associate of Science in Labor Studies. She is also a Certified Digital Branding Strategist through Career Thought Leaders.
In this episode Debra and I discuss…
Your personal or professional brand and why is it important.
How to create a personal brand for yourself that is unique.
Where to begin when starting a job search.
How job seekers can stand out to employers, given that it is a very competitive job market.
Some things Debra specifically sees women do on their resumes or in their job searches that may be holding them back.
Links
Website: www.dsprocoaching.com 
LinkedIn: www.linkedin.com/in/debraboggs/
Twitter: https://twitter.com/DebraBoggs_DS
Sponsors
Zebralove Web Solutions: Close your online marketing skills gap, learn how to remain relevant in a quickly changing marketplace, and get ongoing support in promoting your businesses online. Stay ahead of the game by signing up for these Digital Marketing Forum. Go to womentakingthelead.com/zebraworkshops to register.
Resources
Leadership Operating System Quiz: Wondering what kind of Leadership traits you have? Take this FREE, FAST quiz and find out more about yourself as a Leader.
Accomplished: How to Go from Dreaming to Doing: A simple, step by step system that gives you the foundation and structure to take your goals and make them happen.
Subscribe to Women Taking the Lead
If you enjoyed this episode subscribe in Apple Podcasts, Spotify, Google Podcasts, iHeart Radio, Stitcher Radio, Amazon Music or Pandora and never miss out!