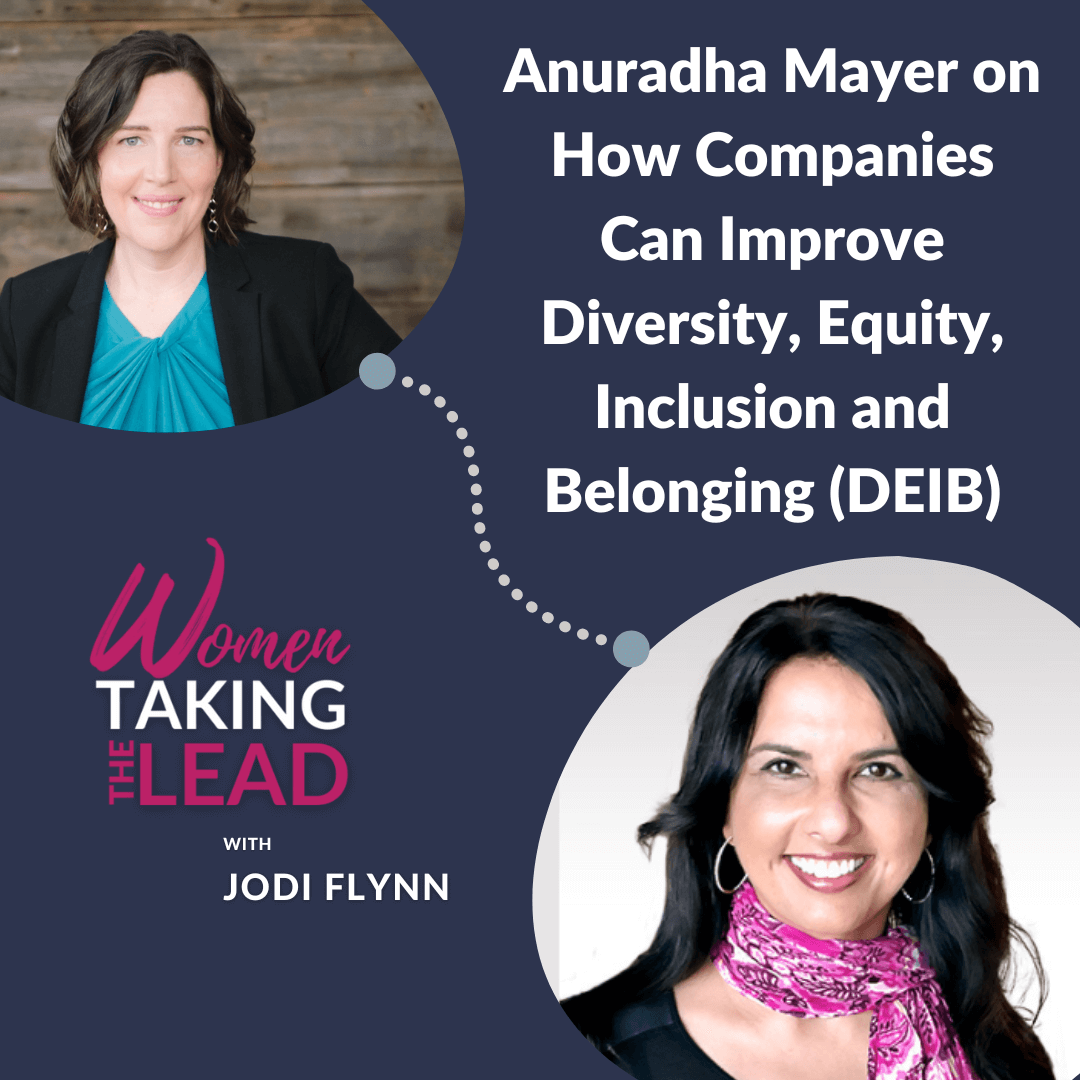 Anuradha Mayer on How Companies Can Improve Diversity, Equity, Inclusion and Belonging (DEIB)
Have you ever experienced a transformational time in your workplace that demanded agile thinking, new combinations of skills, a higher level of collaboration, and a growth mindset?
In this episode I have Anuradha Mayer of Wind River on the podcast to discuss the importance of Diversity, Equity, Inclusion, and Belonging (DEIB) for any company looking to thrive as we move into the future of work.
Meet Anuradha Mayer
Anuradha Mayer leads Wind River's global People and Places team. She is responsible for making the company's cultural attributes of growth mindset, customer focus, and diversity and inclusion the lived experience at Wind River, as well as driving the company's talent development and acquisition strategy.
Anuradha has deep experience driving complex and global transformation and change, accelerating business outcomes by designing innovative HR strategies and cultivating a positive and engaging people experience. She joined Wind River from Cisco, where she most recently served as Head of People and Communities for Customer Experience, responsible for organizational effectiveness, diversity, equity & inclusion, workforce planning, talent strategies, talent acquisition, leadership development and executive coaching.
In this episode Anuradha and I discuss:
👏🏻 Wind River's focus on diversity, equity, inclusion and belonging (DEIB) as one of their core values and how that plays out in their day-to-day interactions.
💪🏾 The importance of vulnerability and trust in building strong teams and relationships.
🎯 Strategies to address biases in the hiring process, such as diverse interview panels and candidate slates.
🎉 How commitment to healthy, rigorous debate in teams leads to better business outcomes, as well as a culture of trust and collaboration.
👐 Adopting agile approaches in talent management, including continuous feedback sessions, for better employee development…and so much more.
Listen in to hear more about how embracing curiosity, a growth mindset, and an openness to healthy debate will strengthen you as a leader, your team as a cohesive unit and your organization as a whole.
Where You Can Find Anuradha:
On LinkedIn: https://www.linkedin.com/in/anuradhamayer/
Recent blog post from Anuradha: Harmonizing Diversity, Equity, Inclusion, and Belonging
Resources
Register for the How to Get Mentally Fit webinar. Learn the 3 core muscles to build mental fitness, as well as the Positive Intelligence operating system to sustain it.
Saboteur Assessment. Find out which Saboteurs are impacting your performance, wellness and relationships, and how they do it.
Apply to be on an "On-Air Coaching" episode. Are you a female leader who has been promoted in the last year? Apply to be on the podcast.
Leadership Operating System Inventory. Wondering what kind of Leadership traits you have? Take this FREE, FAST self-assessment and find out more about yourself as a Leader.
Accomplished: How to Go from Dreaming to Doing. A simple, step-by-step system that gives you the foundation as well as the structure to take your goals and make them happen.
Leadership Coaching. Are you looking for leadership coaching? Schedule a time to chat with Jodi to explore the potential of coaching.
Subscribe to Women Taking the Lead
If you enjoyed this episode subscribe in Apple Podcasts, Spotify, Google Podcasts, iHeart Radio, Stitcher Radio, Amazon Music or Pandora and never miss out!