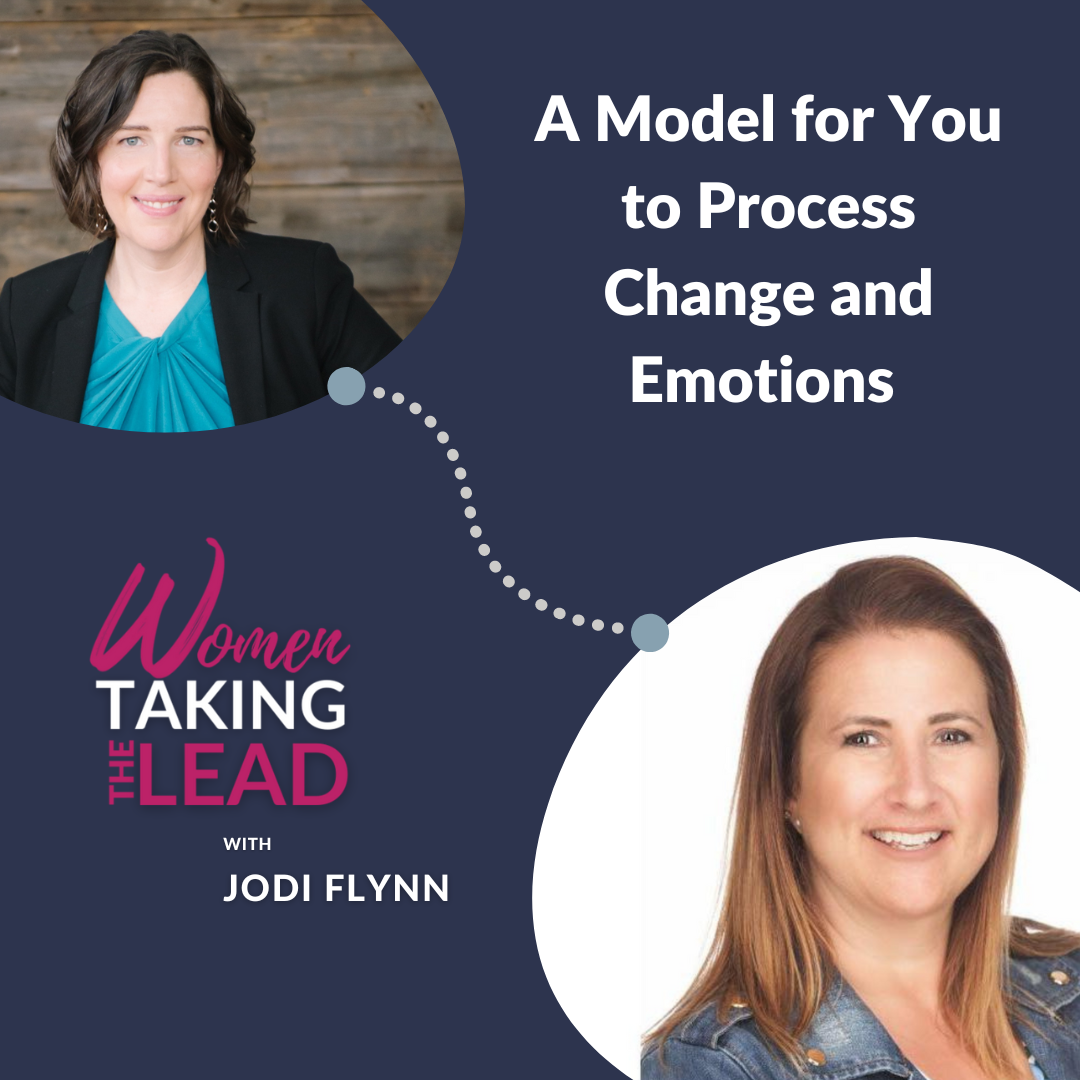 A Model for You to Process Change and Emotions
Click the play button below to listen to the podcast episode.
Understanding the Emotional Change Curve
According to an article in the Harvard Business Review, every organization has an emotional culture. Even if the culture one of suppressing emotions. "By not only allowing emotions into the workplace, but also understanding and consciously shaping them, leaders can better motivate their employees." To dive more deeply into this topic I reached out to a colleague of mine, Joy Stickel.
Joy was the first person to introduce me to the emotional change curve and it's impacts in the workplace.
Meet Joy Stickel
Joy Stickel is an accomplished and highly motivated global human resources leader with a deep passion for work in the talent and culture space. Her HR career spans over 25 years and extends across a range of industries. They include hospitality, high tech, life sciences, and pharma. She is currently the Executive Director of Talent Management and Development for Sumitomo Pharma.
Joy is a transformational coach and change agent with a record of success in developing strategies that support individuals and organizations to transition through times of significant change. She is driven to elevate and transform workplace experiences that inspire purpose, connection, and impact.
When I asked Joy about her inspiration, she shared that she has been inspired by some exceptional female leaders and also lots of extraordinary working moms. Joy has a lot to share when it comes to career development and helping women navigate what success means to them. She always welcomes the opportunity to share her experiences and strengths. And, one of her favorite things is carving out time to mentor young women.
In this episode Joy and I discuss…
Where the concept of the emotional change curve came from.
What the emotional change curve looks like at work.
How you as a leader can use this information to help guide your team and colleagues through each stage.
Emotional Change Curve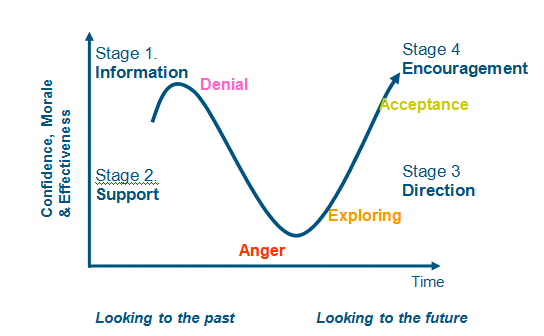 How to find Joy:
Connect on LinkedIn
Resources
Apply to be on an "On-Air Coaching" episode: Are you a female leader who has been promoted in the last year? Apply to be on the podcast.
Checklist to Ask Your Company for Coaching: Would coaching help you become a stronger leader? Wondering if your company would pay? It doesn't hurt to ask!
Leadership Operating System Quiz: Wondering what kind of Leadership traits you have? Take this FREE, FAST quiz and find out more about yourself as a Leader.
Accomplished: How to Go from Dreaming to Doing: The book containing a simple, step by step system that gives you the foundation and structure to take your goals and make them happen.
Leadership Coaching: Find out more about my coaching process, the cost of coaching, or how to ask your employer to pay for you to work with a coach.
Subscribe to Women Taking the Lead
If you enjoyed this episode subscribe in Apple Podcasts, Spotify, Google Podcasts, iHeart Radio, Stitcher Radio, Amazon Music or Pandora and never miss out!