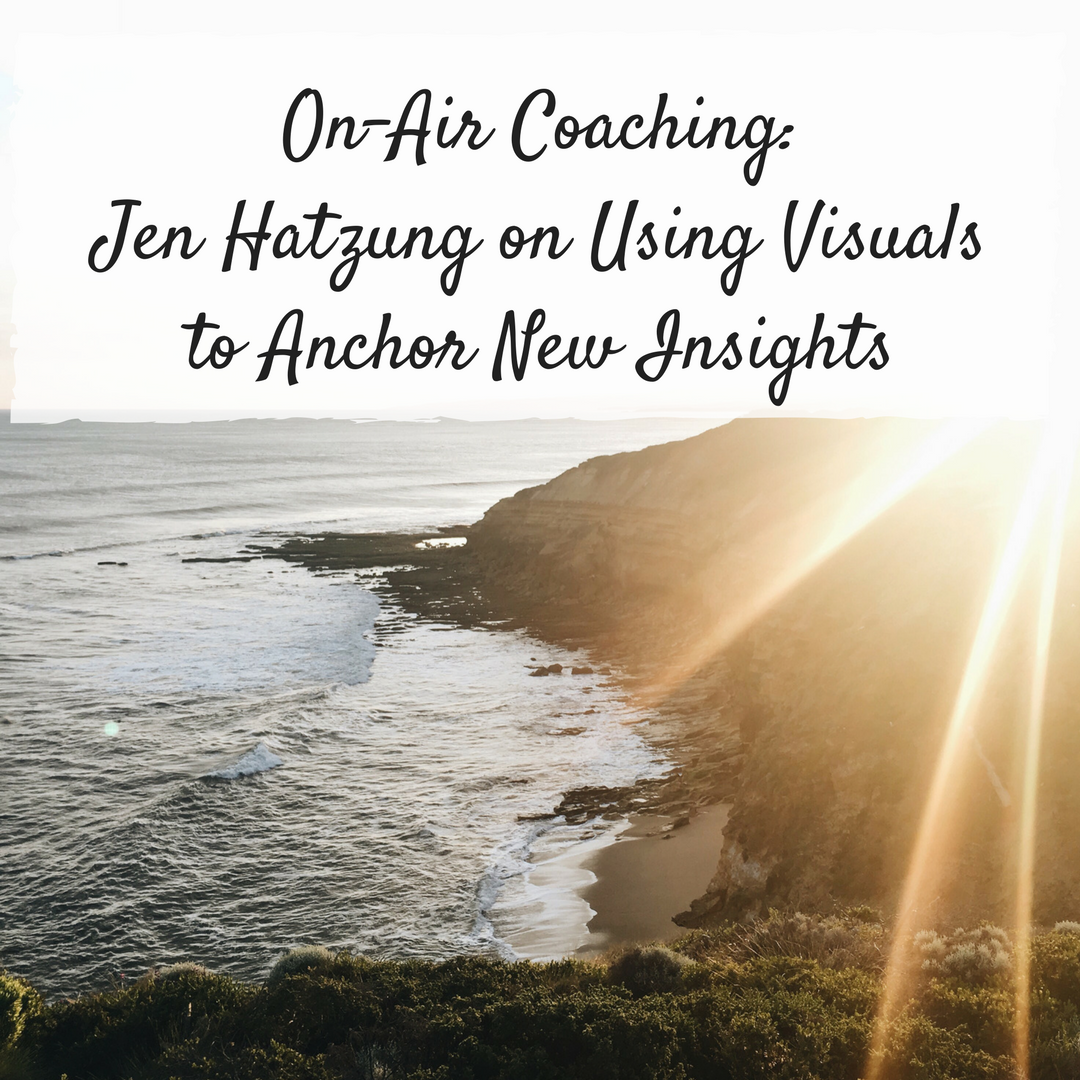 On-Air Coaching: Jen Hatzung on Using Visuals to Anchor New Insights
Click the play button below to listen to the podcast episode.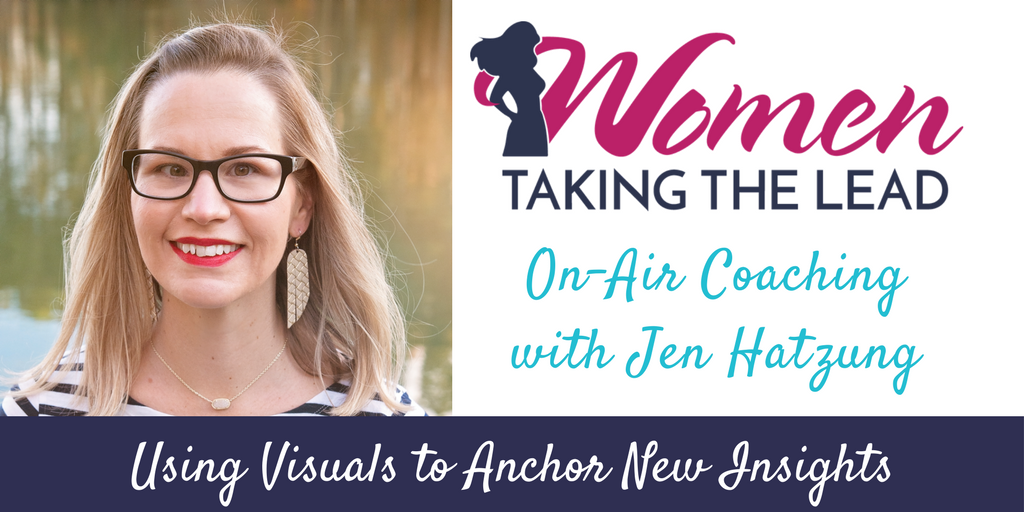 Jen Hatzung is a business strategist who focuses on social media, online strategy + influencer marketing, as well as a podcaster (podcast currently on hiatus) who lives in Norfolk, VA with her husband, daughter, and dachshund.  
She can be found drinking copious amounts of coffee while making lists and strategizing when she can fit in her next run. She currently co-leads her local MOPS group, runs her own skincare and makeup business, and does the preschool/naptime hustle helping small business owners with online engagement and strategy. She is on a personal journey to learn how to live a life of abundance.  
Before she embarked on her motherhood journey she was managed the social media for a non-profit as well as a social shopper agency that paired brands with bloggers.  
If there is any time left in the day she has her nose in a book or watching HGTV.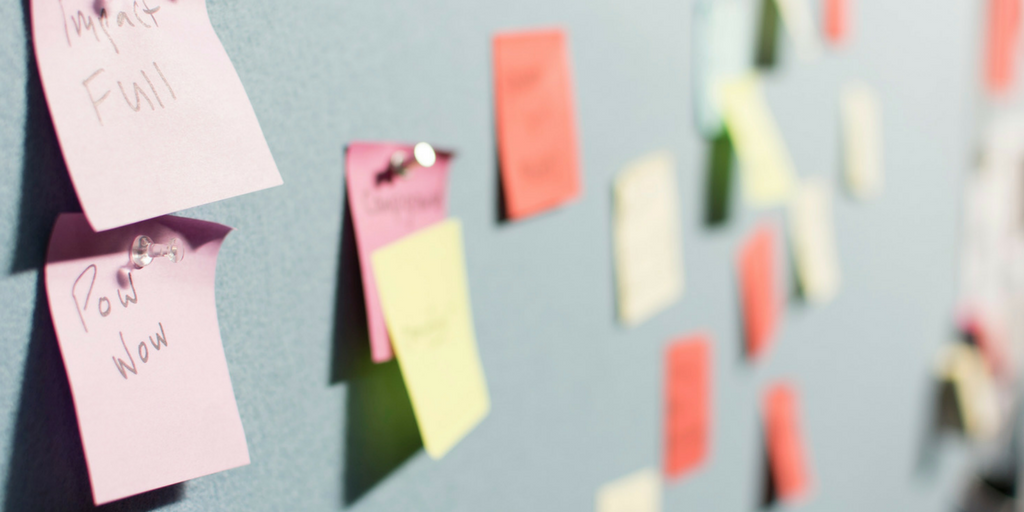 Jen and I discussed:
Balancing life and business as a mom
Feeling guilty about spending
Being held back by anxiety
Using faith and affirmations to refocus your energy
Our theme words for 2018
Links
Instagram: @JenHatzung
Instagram: @abundantaffirmations
Website: JenHatzung.com
Thank You to Our Sponsors
TextExpander lets you instantly insert snippets of text from a repository of emails, boilerplate and other content, as you type – using a quick search or abbreviation. Go to https://textexpander.com/podcast and select Women Taking the Lead from the dropdown list for 20% off your first year!
Zebralove Web Solutions: Your website tells a story about your business! At Zebralove Web Solutions, Milly and her team are going to make sure your website tells the story you want your customers to hear. Connect with Milly at zebralovewebsolutions.com to create the impression you want to make!
Resources
Leadership Operating System Quiz: Wondering what kind of Leadership traits you have? Take this FREE, FAST quiz and find out more about yourself as a Leader.
Accomplished: How to Go from Dreaming to Doing: A simple, step by step system that gives you the foundation and structure to take your goals and make them happen.
Subscribe to Women Taking the Lead
If you enjoyed this episode subscribe in Apple Podcasts, Spotify, Google Podcasts, iHeart Radio, Stitcher Radio, Amazon Music or Pandora and never miss out!