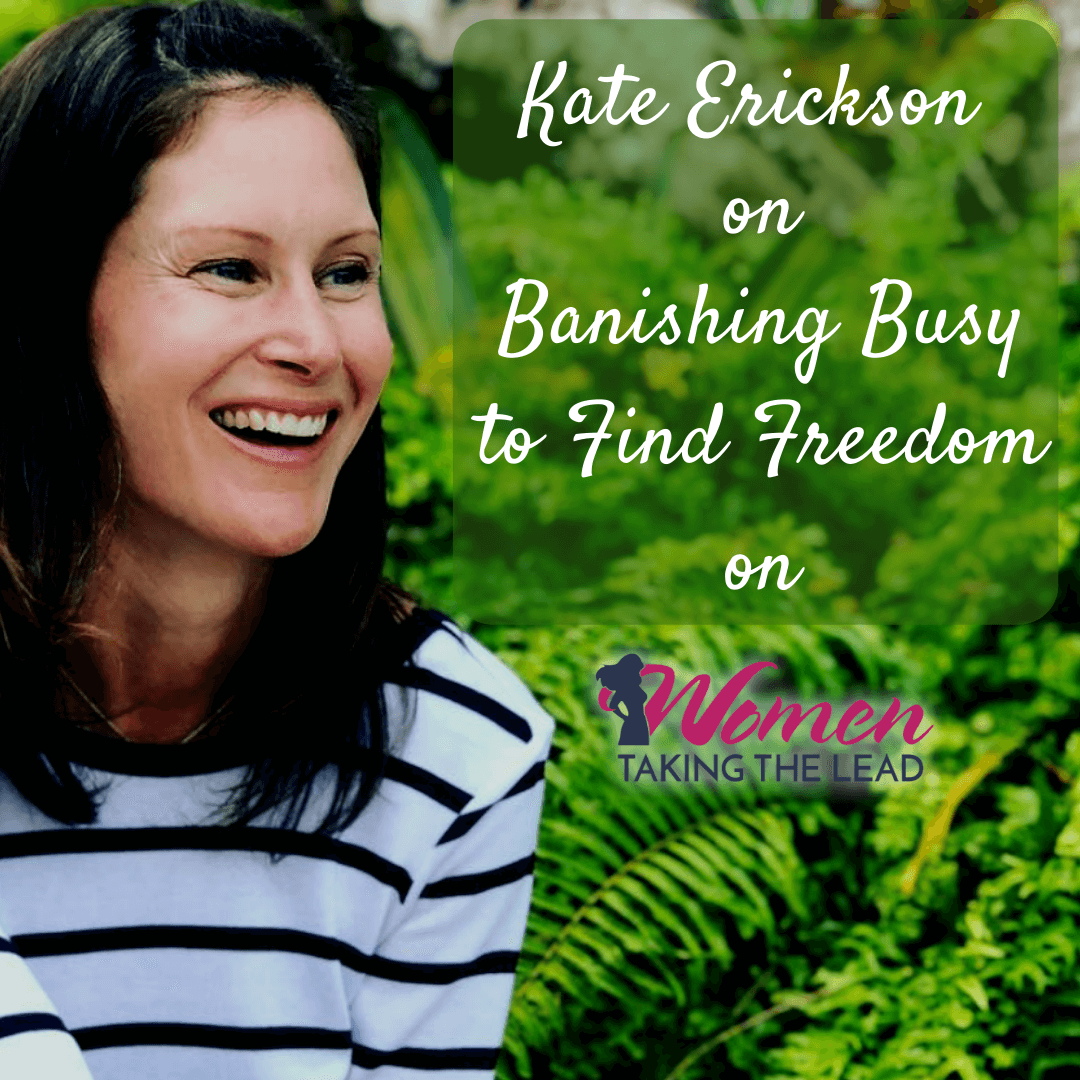 Kate Erickson on Banishing Busy to Find Freedom
Click the play button below to listen to the podcast episode.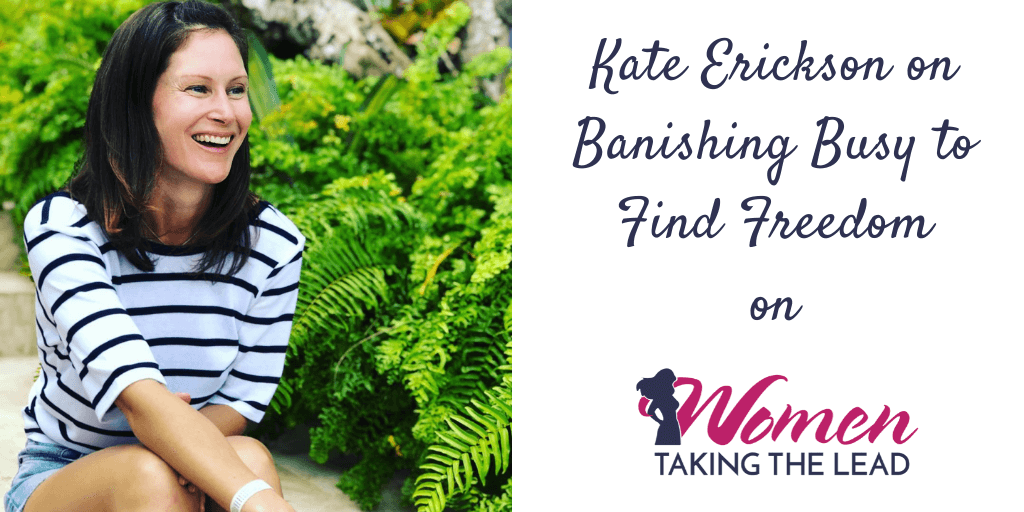 Kate Erickson is the engine at Entrepreneurs On Fire, an award winning podcast where John Lee Dumas interviews inspiring Entrepreneurs who are truly ON FIRE. She is also the host of the podcast Ditch Busy and co-author of The Podcast Journal: Idea to Launch in 50 Days. You can learn more about the free training Kate & John have created for entrepreneurs who are ready to achieve financial and lifestyle freedom over at EOFire.com!
In this episode Kate and I discuss…
What it means to "ditch' busy". Not just the strategy behind time management, but the lifestyle change that occurs and what becomes possible when you are feeling great about how your time is spent.

How to break down overwhelm so you can overcome it and prevent it from cropping up over and over again in the future.

An approach to your to-do list that will make you feel amazing rather than defeated.

A mindset that you can take on that will focus your time and energy, even in the midst of chaos.
Links
Website: https://www.eofire.com
Website: http://ditchbusy.com
Thank You to Our Sponsors
Zebralove Web Solutions: Close your online marketing skills gap, learn how to remain relevant in a quickly changing marketplace, and get ongoing support in promoting your businesses online. Stay ahead of the game by signing up for these Digital Marketing Forum. Go to womentakingthelead.com/zebraworkshops to register.
Resources
Create Goals that are Worthy of you: If you are done with either pursuing vanilla goals, suffering through the struggle of goals that are not aligned with your strengths, or dealing with heartbreak of an unattainable goal this course is for you!
Accomplished: How to Go from Dreaming to Doing: A simple, step by step system that gives you the foundation and structure to take your goals and make them happen.
Subscribe to Women Taking the Lead
If you enjoyed this episode subscribe in Apple Podcasts, Spotify, Google Play Music, iHeart Radio, or Stitcher Radio and never miss out on inspiration and community!