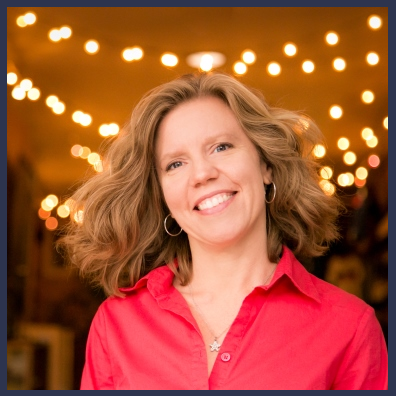 022: Lara Loest Shares Why You Don't Need to Fear Failure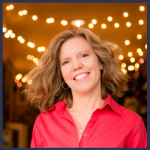 Lara Loest is a business owner with a background in marketing communications. Her love for personal and professional exploration led her to live overseas and earn a Master's in Women's Studies.
Currently Lara resides in San Diego where she is building a thriving business with her Show Notes Made Easy business.
Click to tweet: Lara Loest shares her story with @JodiMFlynn to inspire you on Women Taking the Lead! Listen here ▶ www.womentakingthelead.com/022
Playing Small Moment
• Lara worked with some big names as a writer but never sought to promote herself even though she had earned the opportunity to do so.
The Wake Up Call
• Lara gained a whole new perspective on success when she realized that failure what just part of the process and doesn't have to be avoided at all cost.
Style of Leadership
• Lara tries to put herself in the other person's shoes so she can better help them.
What Are You Excited About?
• Lara's focus for 2015 is to launch her Show Notes Made Easy launch. This course can help podcasters do their own show notes or help writers who are looking to make a living doing the show notes for podcasters.
Leadership Practice
• Lara leads a lot on leadership, business development and personal growth.
Book to Develop Leadership
• Think and Grow Rich for Women by Sharon Lechter
What Would You Change?
• She wished that she had gotten the message earlier that failure is part of the equation.
Inspirational Quote
• Where there is much light the shadow is deep ~ Johann Wolfgang von Goethe
Interview Links
Resources
Leadership Operating System Quiz: Wondering what kind of Leadership traits you have? Take this FREE, FAST quiz and find out more about yourself as a Leader.
Accomplished: How to Go from Dreaming to Doing: The book containing a simple, step by step system that gives you the foundation and structure to take your goals and make them happen.
Leadership Coaching: If you interested in finding out more about my coaching process, the cost of coaching, or how to ask your employer to pay for you to work with a coach, schedule a call with me.
The Women Taking the Lead Podcast
If you enjoyed this episode, follow in Apple Podcasts, Spotify, Google Podcasts, iHeart Radio, Stitcher Radio, Amazon Music or Pandora and never miss out!