223: Naomi Amat on the Need to Nourish Yourself
Click the play button below to listen to the podcast episode.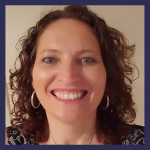 Naomi is a mother of a child on the autism spectrum and a specialist coach for families like hers. She manages an amazing movement Autism Living Life On The Spectrum which consists of over 9,000 people touched by Autism and/or Special Needs, with a focus in helping families create a life where they can turn the obstacles they are presented with into opportunities.
Click to tweet: Naomi Amat is sharing her story to inspire you on Women Taking the Lead https://womentakingthelead.com/223 #inspiration
Playing Small Moment
Ten years ago, Naomi and her family were away for her a wedding, and her son had an accident and fell out of a window. During the healing process for her son, she realized that everything they had done had been centered around her son for so long. Changes in focus needed to take place so Naomi could put some energy into herself and what she wanted to do in life.
The Wake Up Call
Naomi and her family were struggling with her son. She made some great progress working with him and family dynamics started to move forward, but she felt unfulfilled. Naomi was a busy mom who realized all that she had gained from other people and their journeys. With that inspiration, Naomi started a Facebook group that featured her learnings, and it took off from there.
Style of Leadership
Naomi looks at the emotional, physical, and mental impact as well as family dynamic, to figure out how to move forward from situations that may seem negative and turn them into a positive.
What Are You Excited About?
Naomi is working on creating Autism acceptance on a global level.
Current Business Challenge
Naomi finds that most people have a preconceived idea of autism and she is working on changing that perception while educating at all levels.
Leadership Practice
Naomi believes in always reflecting on what is happening around her. Sharing her stories and coming out the other side has been empowering.
Advice For Younger Self
Embrace change ourselves to be able to see that change is a possibility for others.
Inspirational Quote
"By nurturing you, you can better nurture your family too."
Links
https://livinglifeonthespectrum.com/
Thank You to Our Sponsors
Freshbooks: The all new FreshBooks makes ridiculously easy accounting software that's completely transformed how freelancers and small business owners deal with their day-to-day paperwork. Get a 30 day, unrestricted free trial go to FreshBooks.com/lead and enter WOMEN TAKING THE LEAD in the "How Did You Hear About Us?" section.
altMBA: Seth Godin's altMBA workshop is an intensive leadership and management workshop designed for changemakers who have a fire in the belly. This is for people who are itching to level up and make a bigger impact. Find out more at:  altmba.com/womentakingthelead
Zebralove Web Solutions: Your website tells a story about your business! At Zebralove Web Solutions, Milly and her team are going to make sure your website tells the story you want your customers to hear. Connect with Milly at zebralovewebsolutions.com to create the impression you want to make!
Resources
Apply to be on an "On-Air Coaching" episode: Are you a female leader who has been promoted in the last year? You are invited to apply to be on the podcast.
Checklist to Ask Your Company for Coaching: Would coaching help you become a stronger leader? Wondering if your company would pay? It doesn't hurt to ask!
Leadership Operating System Quiz: Wondering what kind of Leadership traits you have? Take this FREE, FAST quiz and find out more about yourself as a Leader.
Leadership Coaching: If you interested in finding out more about my coaching process, the cost of coaching, or how to ask your employer to pay for you to work with a coach, schedule a call with me.
Accomplished: How to Go from Dreaming to Doing: The book containing a simple, step by step system that gives you the foundation and structure to take your goals and make them happen.
The Women Taking the Lead Podcast
If you enjoyed this episode, follow in Apple Podcasts, Spotify, Google Podcasts, iHeart Radio, Stitcher Radio, Amazon Music or Pandora and never miss out!