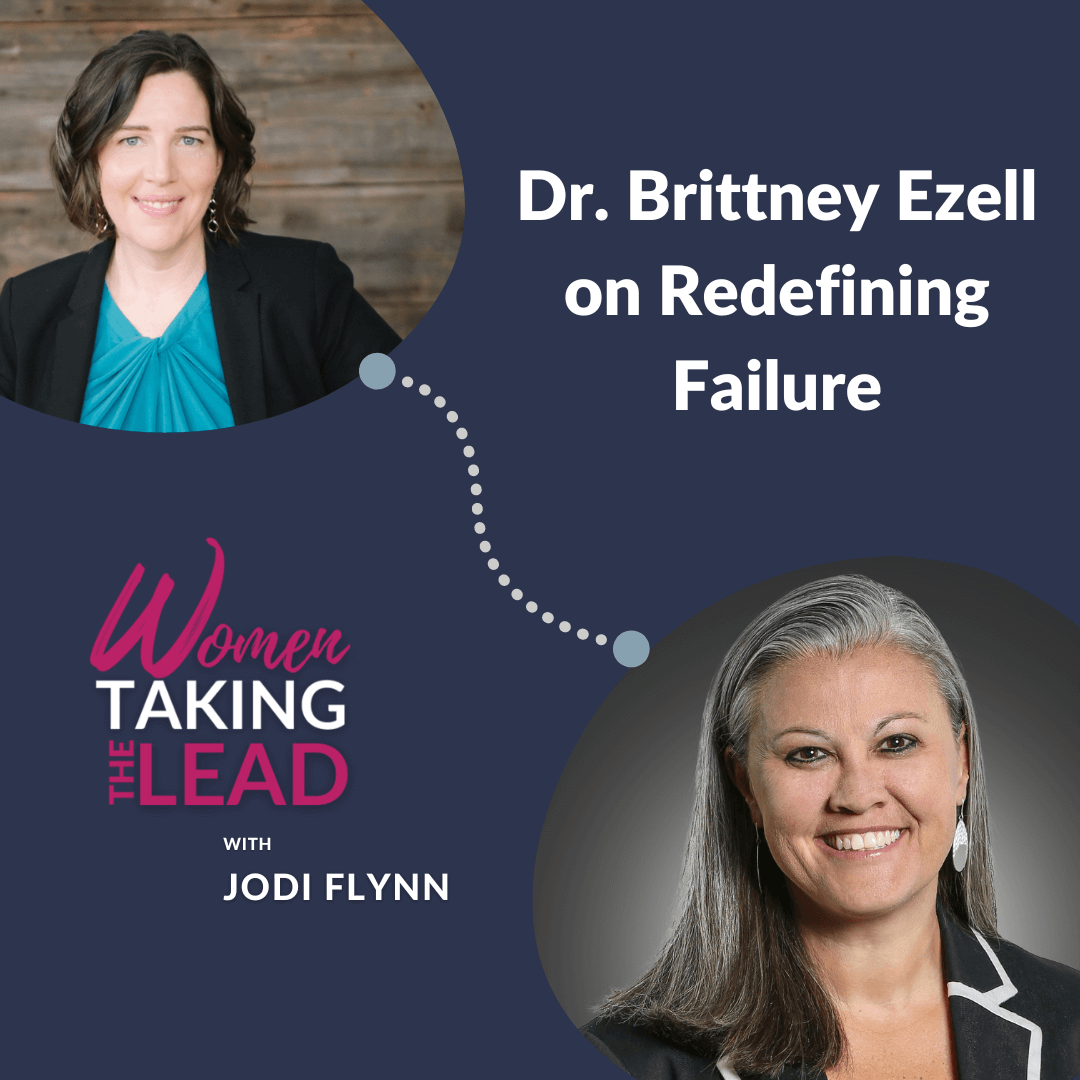 Dr. Brittney Ezell on Redefining Failure
Are you ready to redefine failure and discover how to tap into confidence?
I'm chatting with Dr. Brittney Ezell who shares her unique perspective on redefining failure, courage, and quitting.
Meet Dr. Brittney Ezell
Dr. Brittany Ezell is a former college basketball head coach, a dynamic public speaker with a doctorate in Leadership. With a remarkable history as an SEC athlete, she now embarks on a new journey in entertainment ticketing and real estate, leveraging her nearly three decades of leadership in collegiate sports. Renowned for talent development and adept event management, Brittney is recognized for her investment in people, effective communication, and instant rapport-building. Named Executive Vice President of Elite Entertainment Experiences and later CEO & Team Leader at Keller Williams – Johnson City, she embodies a winning mindset, fostering transformative relationships and, as you'll experience, exuding infectious enthusiasm.
Redefining Failure: In this episode Brittney and I discuss:
1. Failure is Not the End. Brittney emphasizes that failure is not the opposite of success but an integral part of it. It's an event, not a quality of a person. Instead of fearing failure, we should embrace it as an opportunity to learn and grow. Now that's redefining failure!
2. Courage is a Choice. Courage isn't an inherent trait; it's a choice we make when faced with challenges. By acknowledging that courage can be summoned when needed, we can build our confidence over time.
3. Confidence is Rooted in Past Success. Confidence is not something we can instantly generate. It's a product of our past successes. Building confidence is like stacking small wins, which eventually lead to a strong belief in oneself.
4. The Importance of Mentorship. Surrounding yourself with mentors who hold up a mirror to your potential can be transformational. They help you see your unique strengths and capabilities.
5. Quitting vs. Pivoting. Quitting is giving up on yourself; it's discarding your skills, experiences, and unique qualities. Pivoting, on the other hand, is about redirecting your path while retaining your core self.
Where to find Brittney:
LinkedIn: https://www.linkedin.com/in/brittney-ezell-edd-1134784b/
The Maine Women's Conference. October 25 in Portland, Maine! Use code mewc_jodiflynn_10% at check out.
Resources
Register for the How to Get Mentally Fit webinar. Learn the 3 core muscles to build mental fitness, as well as the Positive Intelligence operating system to sustain it.
Saboteur Assessment. Find out which Saboteurs are impacting your performance, wellness and relationships, and how they do it.
Apply to be on an "On-Air Coaching" episode. Are you a female leader who has been promoted in the last year? Apply to be on the podcast.
Leadership Operating System Inventory. Wondering what kind of Leadership traits you have? Take this FREE, FAST self-assessment and find out more about yourself as a Leader.
Accomplished: How to Go from Dreaming to Doing. A simple, step-by-step system that gives you the foundation as well as the structure to take your goals and make them happen.
Leadership Coaching. Are you looking for leadership coaching? Schedule a time to chat with Jodi to explore the potential of coaching.
Subscribe to Women Taking the Lead
If you enjoyed this episode subscribe in Apple Podcasts, Spotify, Google Podcasts, iHeart Radio, Stitcher Radio, Amazon Music or Pandora and never miss out!