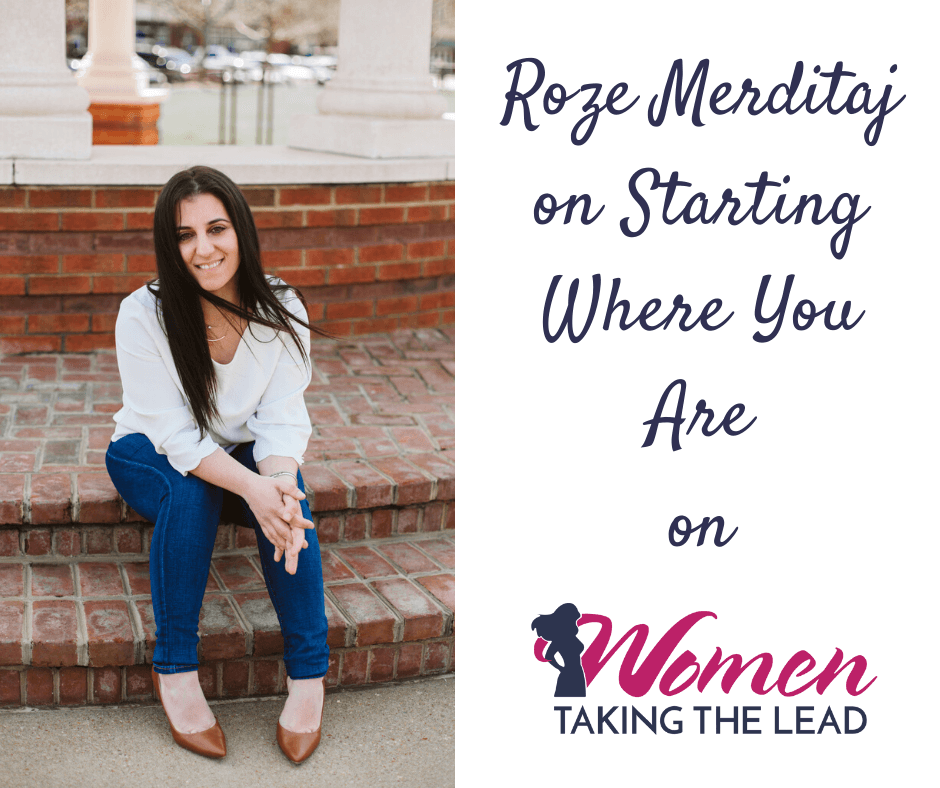 Roze Merditaj on Starting Where You Are
Click the play button below to listen to the podcast episode.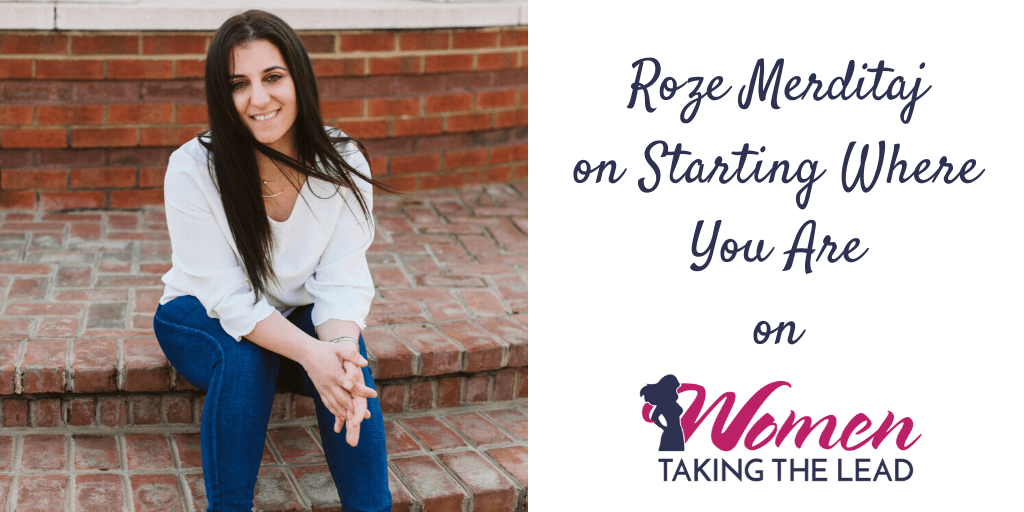 Roze Merditaj is the Founder and CEO of Real Women Collective Action (RWCA). She has over 10 years banking experience and over 8 years running small businesses. Her career in banking has involved many roles and responsibilities that she used every day to help and develop those around her. While in these roles she completed a Bachelor's of Science degree in Business all the while raising her children as a single mom.
Roze was born and raised in Kosovo, Yugoslavia. There, she felt the deprivation of limited life choices for women and being considered a second-class citizen. Years later, having overcome many struggles, being a resource and creating a path for women is one her main passions in life.
She mentors and coaches youth groups on financial management in Suffolk, Newport News, and Hampton, Virginia; and volunteers with Habitat for Humanity, the Food Bank, Goodwill, and various shelters throughout the year. She believes anyone can achieve great success, with hard work, dedication, and focus.
In this episode Roze and I discuss…
The current number of women in senior leadership in the United States
How networking is helping Roze achieve her vision
The curriculum in a cutting-edge leadership development program
The importance of partnership and community as you develop yourself as a leader
The importance of starting by doing good work in your local community
Links
Website: www.rwcanow.org
RWCA Leadership Development Program: www.rwcanow.org/our-programs
Facebook: www.facebook.com/rwcanow.org
LinkedIn: www.linkedin.com/in/roze-merditaj-b341b7129
Instagram: www.instagram.com/rwca_now
Thank You to Our Sponsors
Zebralove Web Solutions: Close your online marketing skills gap, learn how to remain relevant in a quickly changing marketplace, and get ongoing support in promoting your businesses online. Stay ahead of the game by signing up for these Digital Marketing Forum. Go to womentakingthelead.com/zebraworkshops to register.
Resources
Create Goals that are Worthy of you: If you are done with either pursuing vanilla goals, suffering through the struggle of goals that are not aligned with your strengths, or dealing with heartbreak of an unattainable goal this course is for you!
Accomplished: How to Go from Dreaming to Doing: A simple, step by step system that gives you the foundation and structure to take your goals and make them happen.
Subscribe to Women Taking the Lead
If you enjoyed this episode subscribe in Apple Podcasts, Spotify, Google Play Music, iHeart Radio, or Stitcher Radio and never miss out on inspiration and community!