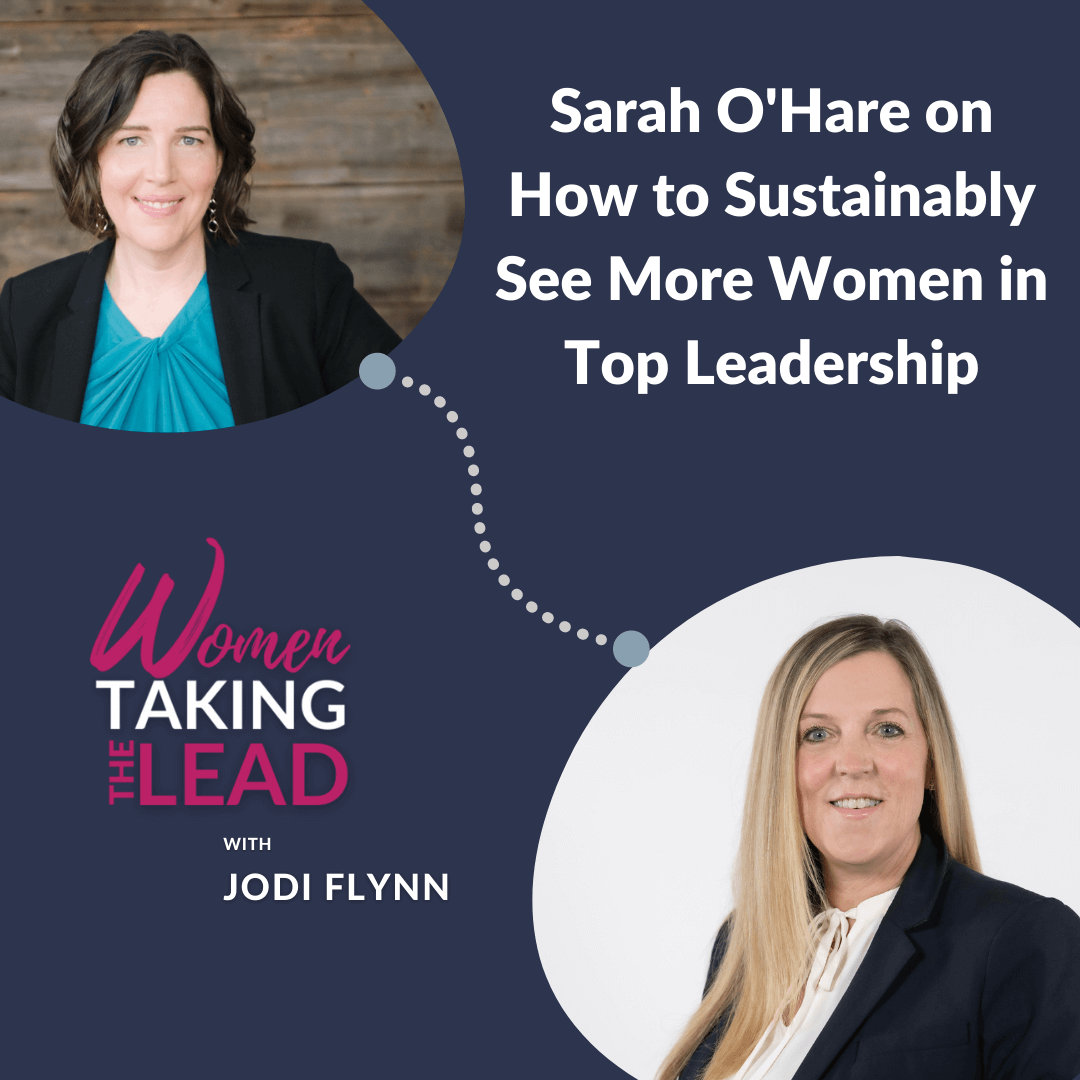 How to Sustainably See More Women in Top Leadership
Are you aware that a 2022 Women in the Workplace study shows that women make up 48% of entry level positions, but only 26% of C-Suite positions?
These numbers can be even more stark in male-dominated industries. You can only imagine how delighted I was to meet Sarah O'Hare of Freudenberg Group, a global solutions company that is developing innovative technologies across 40 market segments.
Meet Sarah O'Hare
Sarah O'Hare serves as the President, North America and Global Head of Human Resources. The company is based in Weinheim, Germany and employs 51,000 people worldwide.
As the Global Head of HR, Sarah focuses on strategic benchmarking in order to ensure ample opportunities are in place for women. These efforts have resulted in a 32% increase in women holding specialist and management positions and she's going to share another mind-blowing stat regarding women in top leadership in our conversation to come.
Immersing herself in various cultures and countries across the globe and spearheading initiatives in her various career roles, Sarah remains passionate about cultivating a culture that lifts its people up.
In this episode Sarah and I discussed:
💙Power of presence and collaboration: the importance of showing up, contributing thoughtfully, and aligning with others.
💙How diverse perspectives fuel innovation and problem-solving.
💙Customizing strategies promoting diversity in male-dominated companies based on the company's culture.
💙The importance of CEO support and individual actions in promoting inclusion. This includes holding executives accountable, setting measurable goals, and creating a culture that values diverse voices.
💙And, leaving a legacy. Your time is limited. What do you want to impact in the time you have?
Where You Can Find Sarah:
On LinkedIn: https://www.linkedin.com/in/sarah-o-hare-38801a10/
Other Resources
https://medium.com/authority-magazine/sarah-ohare-of-freudenberg-5-steps-we-must-take-to-truly-create-an-inclusive-representative-cf84a016b839
Resources
Register for the How to Get Mentally Fit webinar: Learn the 3 core muscles to build to gain mental fitness, as well as the Positive Intelligence operating system to sustain it.
Apply to be on an "On-Air Coaching" episode. Are you a female leader who has been promoted in the last year? Apply to be on the podcast.
Leadership Operating System Inventory. Wondering what kind of Leadership traits you have? Take this FREE, FAST self-assessment and find out more about yourself as a Leader.
Accomplished: How to Go from Dreaming to Doing. The book containing a simple, step by step system that gives you the foundation as well as the structure to take your goals and make them happen.
Leadership Coaching. Find out more about my coaching process, the cost of coaching, or how to ask your employer to pay for you to work with a coach.
Subscribe to Women Taking the Lead
If you enjoyed this episode subscribe in Apple Podcasts, Spotify, Google Podcasts, iHeart Radio, Stitcher Radio, Amazon Music or Pandora and never miss out!