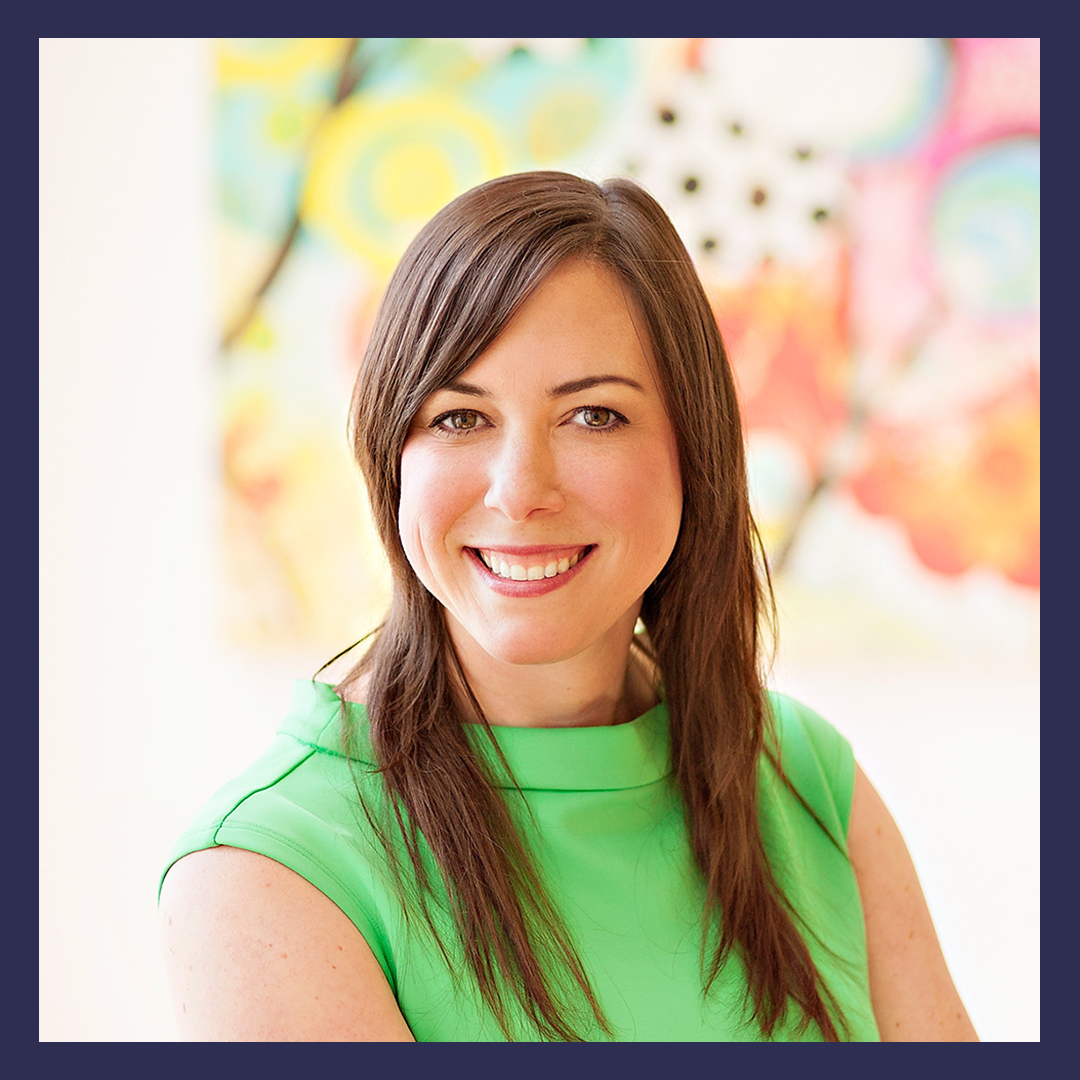 248: Angela Lussier on Speaking Your Voice
Click the play button below to listen to the podcast episode.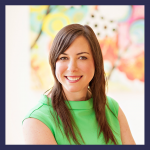 Angela Lussier is an award-winning speaker, five-time author, two-time TEDx presenter, and CEO and founder of the Speaker Sisterhood, a network of speaking clubs that help women discover, awaken, and create their voice through the art of public speaking. Angela is the host of Claim the Stage, a public speaking podcast for women rated #1 on the inspiring podcasts list by Forbes in 2017. She is a contributor to Huffington Post and her work has been featured on ABC, NBC, Forbes, Virgin, and Entrepreneur. Her motto:  Stop waiting. Start creating.
Playing Small Moment
Angela's most defining small moment took place in 2008, when she was employed at an executive recruiting firm. Angela's job was very refining. She sat at a desk all day, while making calls and reading the same script. Her boss approached her and asked her to create a presentation showcasing how she stood out from the other recruiters. Angela saw this as an amazing opportunity and put together a detailed presentation. After presenting at the meeting, Angela's boss told her they knew her creativity would be a problem. Angela struggled to fit into the box they made for her, before realizing maybe the problem wasn't her at all.
Style of Leadership
Angela leads by example. She shares her stores to inspire and show others how she got to where she is now. Angela also shares tips and shows them the steps they could be taking to move forward. Now that Angela has a staff working for her, she makes sure to ask lots of questions and welcome their ideas so it can be a more productive space, with her team more invested in their jobs.
What Are You Excited About?
Angela will be on a speaking tour throughout New England in April. The tour will help spread the word about speaking up and asking what for what you need at home, and at work. Angela will also be promoting her new book, The Secret Life of Speaking Up Prequel: 30 Tiny Speaking Adventures.
Current Business Challenge
As CEO, Angela is often weighed down by financial worries. There is cash flow and revenue, but they are so close to not being a sustainable business. Angela has a goal, and now has a plan to get there by next year.
Leadership Practice
Angela is a creative person who tends to come up with a lot of ideas, but when there are too many ideas going at once, not much gets accomplished. Angela's ability to focus on 1 or 2 ideas at a time, and executing them before continuing to new ideas, really helps her lead effectively.
Advice For Younger Self
Surrounding yourself with coaches, mentors and a support team, is not essentially a bad thing, but you still need to trust and believe in yourself and the things you want at the same time.
Inspirational Quote
"Stop waiting. Start creating."
Links
Twitter: https://twitter.com/angelalussier
Instagram: https://www.instagram.com/angelalussier/
LinkedIn: https://www.linkedin.com/in/angelalussier
Facebook: https://www.facebook.com/speakersisterhood
Speaker Sisterhood: https://speakersisterhood.com
Website: http://angelalussier.us
My episode with Angela on Claim the Stage: https://speakersisterhood.com/2018/01/10/podcast-ep-77-4-ways-to-get-out-of-your-own-way-and-put-yourself-out-there-with-jodi-flynn/
#SpeakUpTour2018: https://speakersisterhood.com/speakup/
"The Secret Life of Speaking Up Prequel: 30 Tiny Speaking Adventures" Book: https://speakersisterhood.com/tiny/
Thank You to Our Sponsors
Care/of: Care/of is a monthly vitamin subscription that makes it that much easier for you to take control of your health routine. Each month, you receive a box with thirty daily packs personalized for you. You can adjust your pack or cancel at anytime. Plus, there's free shipping on all orders over $20. To receive 25% off your first month go to https://takecareof.com/ and enter promo code: lead
Podcast Movement is the world's largest gathering of new and veteran podcasters, or anyone looking to start their own podcast the right way. For $50 off any level of registration, visit podcastmovement.com and enter promo code: lead.
Zebralove Web Solutions: Your website tells a story about your business! At Zebralove Web Solutions, Milly and her team are going to make sure your website tells the story you want your customers to hear. Connect with Milly at zebralovewebsolutions.com to create the impression you want to make!
Resources
Checklist to Ask Your Company for Coaching: Would coaching help you become a stronger leader? Wondering if your company would pay? It doesn't hurt to ask!
Leadership Operating System Quiz: Wondering what kind of Leadership traits you have? Take this FREE, FAST quiz and find out more about yourself as a Leader.
Leadership Coaching: If you interested in finding out more about my coaching process, the cost of coaching, or how to ask your employer to pay for you to work with a coach, schedule a call with me.
Accomplished: How to Go from Dreaming to Doing: The book containing a simple, step by step system that gives you the foundation and structure to take your goals and make them happen.
The Women Taking the Lead Podcast
If you enjoyed this episode, follow in Apple Podcasts, Spotify, Google Podcasts, iHeart Radio, Stitcher Radio, Amazon Music or Pandora and never miss out!