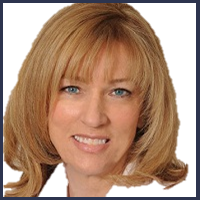 026: Barbara Roche on Leading Yourself With Confidence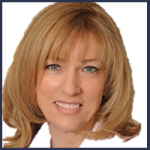 Barbara is an executive coach, professor, and workplace learning specialist. She helps professionals advance their careers through leadership development coaching and training. She is also a lecturer in the Management Communications Program at the Wharton School. She is the author of Commit to Confidence: 30 Strategies to Help Women Step Up and Stand Out. Barbara received a Master's degree in Psychology from Northeastern University in Boston, and is a proud member of Red Sox Nation.
Click to tweet: .@ConfidentTalker shares her story with @JodiMFlynn to inspire you on Women Taking the Lead! Listen here ▶ www.womentakingthelead.com/026
Playing Small Moment
• Barbara only applied to one college because she didn't know any better. She had limited herself by not thinking bigger. She also saw from a past experience that she often lacked confidence in her abilities. When she was asked to take on greater responsibility her mind would immediately come up with the excuses for why she was not the right person for the job.
The Wake Up Call
• When applying for a job that was perfect for in a new location Barbara realized she was not being considered and she needed to go above and beyond to get the job. With a "what's the worst that can happen" attitude she asked for the number of the hiring manager, called him and made her case.
Style of Leadership
• Barbara describes her style as democratic participatory. You're going to want to hear how she defines this style.
What Are You Excited About?
• Barbara is super excited of the second edition of her book. She is making so many improvements that she knows that it is going to have a tremendous impact on the people who read it.
Leadership Practice
• Barbara is continuously working on her listening. She works on removing all distractions so she can completely focus on the person in front of her.
Book to Develop Leadership
• Leadership Challenge by James M. Kouzes and Barry Z. Posner
Favorite Healthy Food
• Avocados
What Would You Change?
• Barbara would have been more assertive, more confident and stepped out of her comfort zone more. She definitely would have sought out promotions that she, at the time, thought she was not qualified to go after.
Inspirational Quote
• Your playing small does not serve the world ~ Marianne Williamson
Interview Links
• LinkedIn
If you enjoyed this episode subscribe in iTunes or Stitcher Radio and never miss out on inspiration and community!