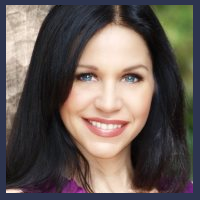 027: Jodi LaBossiere on Balancing Between Massive Action and Baby Steps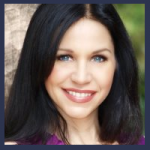 Dr. Jodi LaBossiere simply and honestly, teaches women to show up in their greatness! Best-selling Author, Host on TV and Radio, Doctor of Asian Metaphysical Sciences, Reiki Master, Print and runway Model, Esthetician and Beauty Expert. Jodi arrived in America and was awarded the EB1 visa: A Person of Extraordinary Ability. She remains recognized by the USA governing body, as being in the top 1% of her field. Jodi currently works with both corporate and private clients, focusing on health and wellness. By mentoring, Coaching and giving real, practical advice, Jodi advances women towards their career and personal goals She passionately shows us all, how Getting Healthy can make you Wealthy!
Click to tweet: .@JodiLaBoss shares her story to inspire you on Women Taking the Lead! Listen here ▶ www.womentakingthelead.com/027
Playing Small Moment
• After settling for too long for a minimal commission, Jodi saved the money to execute her exit strategy and started her own dreams of building her business.
The Wake Up Call
• While living in Canada and getting a divorce she decided she had to make a drastic change…but then it took baby steps to see it through.
Style of Leadership
• Jodi has always lead by example. She treats other people how she wants to be treated and models the behavior she wants to see in others.
What Are You Excited About?
• Jodi is working with Empowerment Partnership on a coaching program around money, health and wellness, relationships and personal growth.
Leadership Practice
• Jodi incorporates energy work when she is working with her clients.
Book to Develop Leadership
• E-Squared by Pam Grout
Favorite Healthy Food
• Another spinach lover! Not surprising given Jodi's focus on health.
What Would You Change?
• Jodi would change how she approached her education. She would have done it immediately rather than waiting and going back.
Inspirational Quote
• "Your smile is your logo, your personality is your business card, how you leave others feeling after having an experience with you becomes your trademark."  ~ Jay Danzie
Interview Links
• Facebook
If you enjoyed this episode subscribe in iTunes or Stitcher Radio and never miss out on inspiration and community!