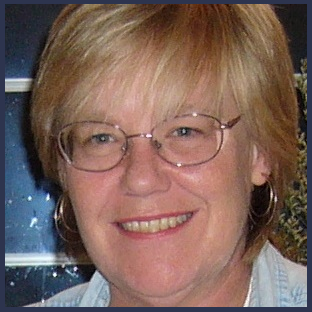 009: Letting Your Light Shine Brightly with Carol Hess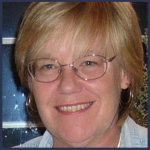 Carol Hess is passionate about two things – the power of words and the empowerment of women.  After 30 years in the communications industry putting the power of words to work as a writer and editor, it was time to make a shift.  Carol founded Star Polisher, an online and Maine-based business that offers workshops, private coaching, and group retreats designed to encourage and inspire women to play big and shine.
Click to tweet: .@TheStarPolisher shares her story to inspire you on Women Taking the Lead! Listen here: www.womentakingthelead.com/009
Playing Small Moment
• Carol lived her early years as a people-pleaser and went along with many of the suggestions of the people around her and thus was living a life that wasn't suited to who she really is.
The Wake Up Call
• After an injury Carol had to spend a lot time sitting still to recover. This left her with a lot of time to think and she realized she was continuing to accept second best in her work.
Style of Leadership
• Being as authentic and transparent as she can be, being a strategic visionary and always looks for the gifts and talents in others and reflects it back to them.
What Are You Excited About?
• Carol will be offering a course to educators this summer to help them to, after a year of developing the greatness in their students, focus on themselves and the development of their own greatness.
Leadership Practice
• Carol hires a coach to help her in her own development.
Book to Develop Leadership
• The Fire Starter Sessions by Danielle LaPorte
Favorite Healthy Food
• Green Lemonade: 2 tbls. organic bottled lemon juice, 2 tbls. chlorophyll, water, Stevia to sweeten. Shake and pour over ice.
What Would You Change?
• Carol would do two things. She would trust her gut instinct more and light up; enjoy, love and play.
Inspirational Quote
• "This I know to be true. We are craving to play bigger, to go deeper, to shine." ~ Danielle LaPorte
Interview Links
http://www.carolchesneyhess.com/
Resources
Leadership Operating System Quiz: Wondering what kind of Leadership traits you have? Take this FREE, FAST quiz and find out more about yourself as a Leader.
Accomplished: How to Go from Dreaming to Doing: The book containing a simple, step by step system that gives you the foundation and structure to take your goals and make them happen.
Leadership Coaching: If you interested in finding out more about my coaching process, the cost of coaching, or how to ask your employer to pay for you to work with a coach, schedule a call with me.
The Women Taking the Lead Podcast
If you enjoyed this episode, follow in Apple Podcasts, Spotify, Google Podcasts, iHeart Radio, Stitcher Radio, Amazon Music or Pandora and never miss out!