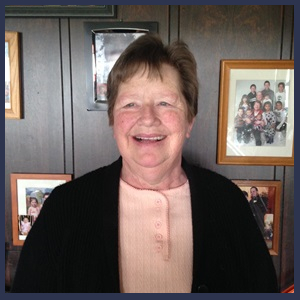 017: Cathy Flynn on Leading With Love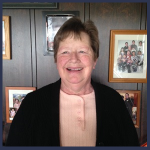 Cathy Flynn is a proud mother and grandmother. She has been married almost 46 years to her husband Richard. They have 8 children and 11 grandchildren. All 8 children have graduated from college and are successful. Cathy, herself, graduated from college when she was in her late 40's. Her passions are her children, grandchildren, and the Catholic Church. Her hobbies are reading, crocheting/knitting, and babysitting her grandchildren.
Click to tweet: .@JodiMFlynn's mom shares her story to inspire you on Women Taking the Lead! Listen here ▶ www.womentakingthelead.com/017
Playing Small Moment
• Cathy wanted to be a nurse but was afraid to take the college science and math courses so she studied to be a teacher instead but never finished the degree knowing it wasn't what she wanted to do.
The Wake Up Call
• Cathy felt compelled, to prove it to herself and be a good role model for her children, to go back to college in her late 40's.
Style of Leadership
• Cathy does not like to give orders and so contributes ideas for improvement instead.
What Are You Excited About?
• Cathy is excited about her involvement in the National Cursillo Movement.
Leadership Practice
• Cathy practices loving everyone to develop her leadership.
Book to Develop Leadership
• Life's Greatest Lesson by Alan R. Hunt
What Would You Change?
• Cathy would go back and go into nursing or something in the medical field.
Inspirational Quote
• Jesus, I trust in you. ~ Cathy Flynn
Interview Links
If you enjoyed this episode subscribe in iTunes or Stitcher Radio and never miss out on inspiration and community!