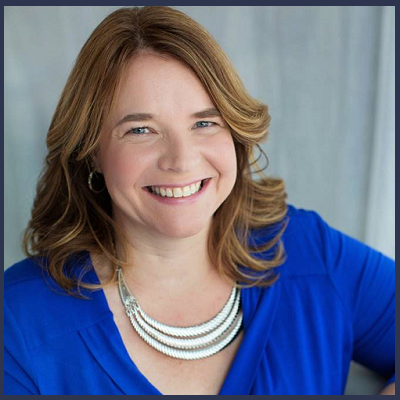 018: Kim Pisolkar on Being Who You Are Right Now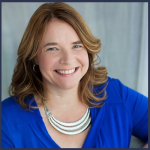 Kim Pisolkar, CEO of Small Biz BIG Breakthrough and creator of the "Get It Done! System" is passionate about helping business leaders taking back control of their time, energy and to do list so they can have more fun, flexibility and profitability. She is a contributing author in the Amazon #1 Bestselling Book, "Women Living Consciously" and is regular contributor to the Huffington Post.
Click to tweet: .@KimPisolkar shares her story to inspire you on Women Taking the Lead! Listen here ▶ www.womentakingthelead.com/018
Playing Small Moment
• Because she couldn't get pregnant naturally Kim started to believe she wasn't capable as a person, as a business owner. Because of this she started holding herself back from going after bigger and better things.
The Wake Up Call
• At the age of 40, after years of feeling like a luck screw-up Kim found out she has ADD. She cried with relief knowing she just thinks differently from other people and has created structures and systems that help her and other people stay organized and productive.
Style of Leadership
• Kim believes that life and business are more fun and interesting when she just let's herself be herself. She is also better able to connect with her clients because of this.
What Are You Excited About?
• Kim is doing a summit in the summer, "Love Them or Lose Them: How To Create Raving Fans, Referrals and More Revenue." It's about showing your employees and customers your love so they feel valued and appreciated.
Leadership Practice
• Kim makes a practice of feeling appreciation for what she has and writing those things down daily.
Book to Develop Leadership
• Turning to One Another: Simple Conversations to Restore Hope To the Future by Margaret Wheatley
Favorite Healthy Food
• Banana Chocolate Chip Muffins – Vegan and Gluten Free
What Would You Change?
• Kim would have changed her mindset to the belief that it is all going to work out and to believe in herself as she was going through each challenge.
Inspirational Quote
• Do what you can, where you are, with what you have. ~ Theodore Roosevelt
Interview Links
• Website
• Know Your Worth free giveaway to increase confidence and make more money
• Twitter
• Facebook
• LinkedIn
Resources
Leadership Operating System Quiz: Wondering what kind of Leadership traits you have? Take this FREE, FAST quiz and find out more about yourself as a Leader.
Accomplished: How to Go from Dreaming to Doing: The book containing a simple, step by step system that gives you the foundation and structure to take your goals and make them happen.
Leadership Coaching: If you interested in finding out more about my coaching process, the cost of coaching, or how to ask your employer to pay for you to work with a coach, schedule a call with me.
The Women Taking the Lead Podcast
If you enjoyed this episode, follow in Apple Podcasts, Spotify, Google Podcasts, iHeart Radio, Stitcher Radio, Amazon Music or Pandora and never miss out!