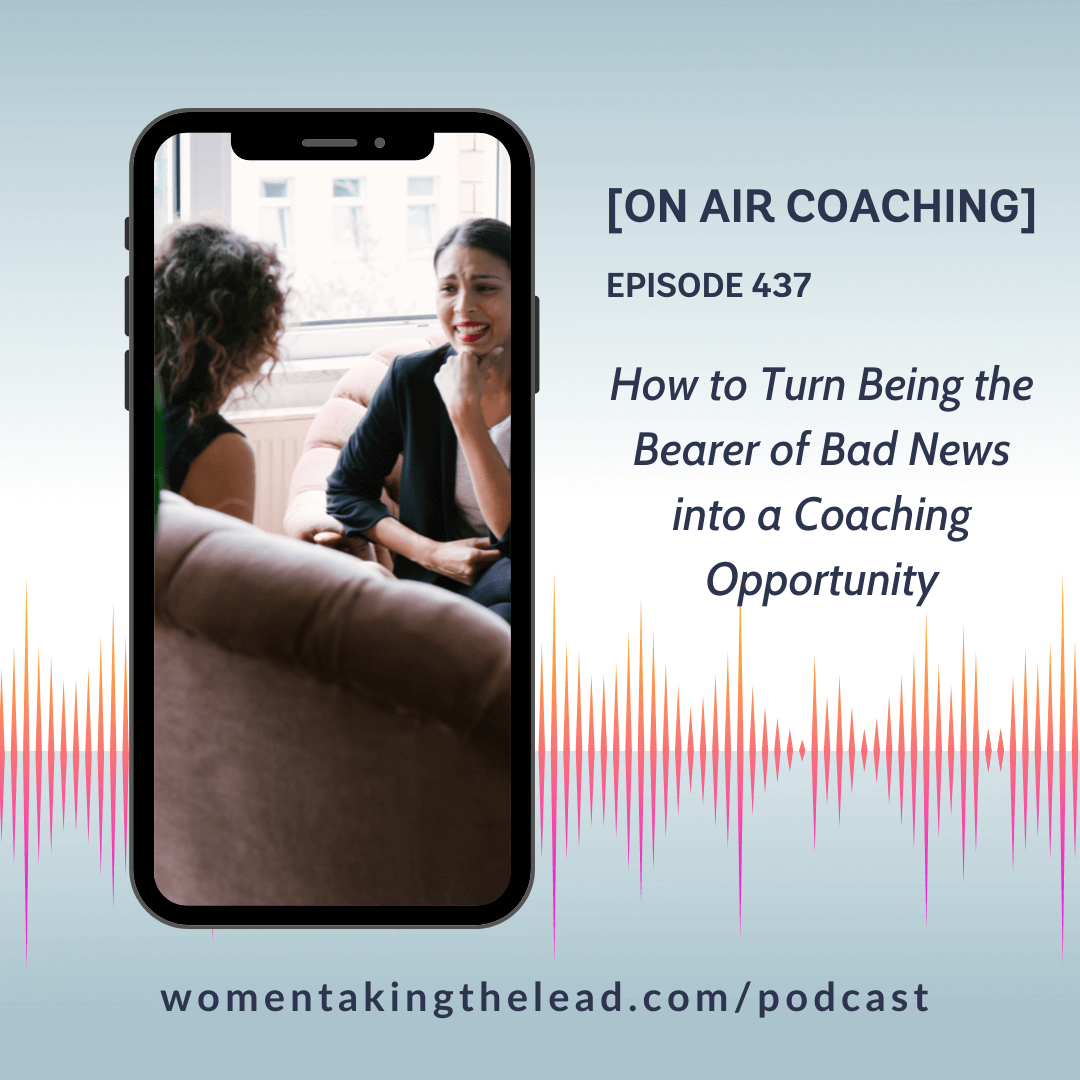 [Coaching] How to Turn Being the Bearer of Bad News into a Coaching Opportunity
Click the play button below to listen to the podcast episode.
Bad News
How are you at delivering unwelcome news to one of your team members, and then coaching them through the feedback?
Sometimes as leaders we have to tell a team member that they are off-track or that they're not going to get what they want.
It's not the best part of a leader's job, but in these conversations are opportunities for growth and development. Not just for our team member, these conversations are great for our growth and development as a leader as well.
In this on-air coaching call that's exactly where a member of our community, Crystal, was at the beginning of the call.
Join us for this episode to hear how you can find these opportunities right before your eyes.
Then, come over to LinkedIn to share your takeaways from this conversation. 
Let's Chat!
If you're interested in finding out more about my process, the cost of coaching, or how to ask your employer to pay for you to work with a coach, schedule a time to chat with me.
You can also access the checklist that will help you prepare to ask your company to sponsor you to work with a coach. https://womentakingthelead.com/checklist
Apply to be on an "On-Air Coaching" episode: Are you a female leader who has been promoted in the last year? You are invited to apply to be on the podcast.
Resources
Leadership Operating System Quiz: Wondering what kind of Leadership traits you have? Take this FREE, FAST quiz and find out more about yourself as a Leader.
Accomplished: How to Go from Dreaming to Doing: The book containing a simple, step by step system that gives you the foundation and structure to take your goals and make them happen.
The Women Taking the Lead Podcast
If you enjoyed this episode, follow in Apple Podcasts, Spotify, Google Podcasts, iHeart Radio, Stitcher Radio, Amazon Music or Pandora and never miss out!