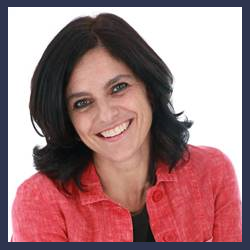 059: Edie Berg on Honoring Our Strong Women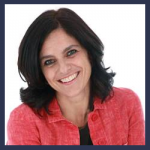 Edie Berg has had multiple careers, including physical therapist (most rewarding), private chef/caterer/culinary instructor (awesome), and executive administrative manager (pays the bills). Briefly, she was also a pattern maker (extremely briefly), periodontal dental assistant (did not love), technical writer (really did not love). She was born in Israel, grew up in California and Western Australia, and lived in Canada and Boston. She is the mom in a blended family of her four kids and his two kids. Edie has her own podcast, the Strong Women's club, where she brings on top-echelon women who share how they got to where they are, and how we are all members of the Strong Women's Club!
Click to tweet: .@EdieBerg shares her story to inspire you on Women Taking the Lead! Listen here ▶ www.womentakingthelead.com/059
Playing Small Moment
• Edie went into a career that was not her true passion because her parents wanted her to go into an "acceptable" field. She finds that although she still has an urge to please her parents and get their approval she makes decisions that are better suited to her and the path she is on.
The Wake Up Call
• In her first marriage Edie gave over her identity and focused all her energy on supporting her husband thinking that was how to have a successful marriage.
Style of Leadership
• At work, Edie is a doer! She is happy to throw herself in as a part of the team. At home, she leads by example. Her husband travels extensively for work and so she plays all roles in the household. She is an independent person and wants to role model that for her kids.
What Are You Excited About?
• Edie is crazy excited about her podcast. She gets to interview a top eschelon of women in all different fields. It is educational, inspiring and she learning a lot about how to be successful and live a life of choice.
Leadership Practice
• Edie loves Crossfit and it has taught her a lot about leadership. It always brings her to a point that she does not think she will be able to do it…but she always does.
Book to Develop Leadership
• Women Don't Ask: The High Cost of Avoiding Negotiation–and Positive Strategies for Change by Linda Babcock
• Colorless Tsukuru Tazaki and His Years of Pilgrimage by Haruki Murakami
What Would You Change?
• Edie would have strived to know herself better.
Inspirational Quote
• "Luck comes to those who work." ~ Edie Berg
• "I choose now to live without regrets." ~ Edie Berg
Interview Links
• The Strong Women's Club on Facebook
If you enjoyed this episode subscribe in iTunes or Stitcher Radio and never miss out on inspiration and community!