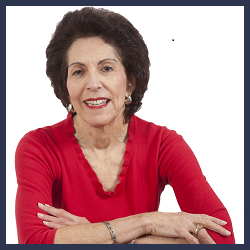 058: Joan Sotkin on Achieving a Relaxed Prosperous Life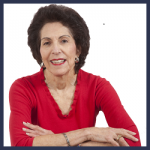 Joan Sotkin is the award winning author of Build Your Money Muscles, host of The Prosperity Show, business and personal coach, business owner, and popular podcast guest. Her passion is helping people improve their relationship with money and themselves. Her sage, holistic approach emphasizes how your internal environment affects your external results and she provides great advice, based on years of learning and experience, on how to address that.
Click to tweet: .@JoanSotkin shares her story to inspire you on Women Taking the Lead! Listen here ▶ www.womentakingthelead.com/058
Playing Small Moment
• As a podcaster Joan had held back on telling her audience her age because she thought they would not value her perspective if they knew how old she was.
The Wake Up Call
• Told in her early thirties that she would never be healthy and that she would always be a hypochondriac Joan rejected that story and set off on a journey to gain as much knowledge as she could on health, her body and remedies to what was underneath her symptoms.
Style of Leadership
• Joan leads by example. She can't teach leadership, but she can LIVE leadership.
What Are You Excited About?
• Joan is currently emerging herself in genomic (genetic) testing. When you understand your genetic make up, you can make a different kind of decision in all areas of your life.
Leadership Practice
• Meditation: getting in touch with herself on a daily basis, listening to her inner voice and putting what she hears into action.
Book to Develop Leadership
• The Confidence Code by Katty Kay and Claire Shipman
What Would You Change?
• Joan would have loved herself a lot sooner. She would have accepted that she was okay and was going to be okay.
Inspirational Quote
• "Worrying is a waste of time." ~ Joan Sotkin
Interview Links
• Facebook
• Twitter
If you enjoyed this episode subscribe in iTunes or Stitcher Radio and never miss out on inspiration and community!