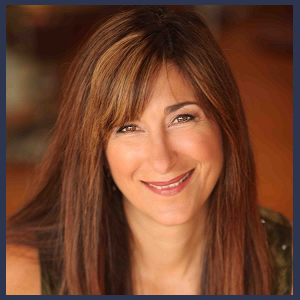 013: Jeanna Gabellini Enlightens Us on How to be Successful with Ease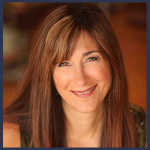 Jeanna Gabellini is a Master Business Coach who supports conscious entrepreneurs to double (and even triple) their profits by leveraging attraction principles, proven strategies and fun. Her top-tier private coaching and sold-out seminars have allowed committed entrepreneurs to blow past their self-imposed limits, ditch the drama of overwhelm and move into radical joy, inner peace and ever-increasing profits.
Playing Small Moment
• After inattention to the money coming into her business Jeanna started pushing to get more clients out of desperation, which didn't work for her.
The Wake Up Call
• Nine months after relaxing about her debt and following a plan her debt was gone and Jeanna realized it had everything to do with her mindset.
Style of Leadership
• Jeanna relates to those around her as the capable people they are with their own style, strengths and ways of going about being successful.
What Are You Excited About?
• Jeanna is excited about her next launch which allows her to continue to master her energy around the game of marketing and bring heart to it.
Leadership Practice
• Going for walks to calms her energy and journeling to get focused and into a state of ease.
Book to Develop Leadership
• The One Minute Millionaire: The Enlightened Way to Wealth by Mark Victor Hansen
Favorite Healthy Food
• Brown Rice. I asked Jeanna to give some variations of how she likes to eat brown rice and she didn't hold back!
What Would You Change?
• Jeanna would have been more calm when her second baby was born and he wasn't sleeping. She realizes now her stress was stressing the baby out which only prolonged the issue.
Inspirational Quote
• All is well ~ Jeanna Gabellini
Interview Links
• 10 Minute Money Makers: How to Easily Double Your Profits in Just 10 Minutes a Day by Jeanna Gabellin
• Rock your Profits: Stress-Free Steps that turn your Biz into a Badass Money-Making Machine by Jeanna Gabellini
Resources
Leadership Operating System Inventory: Wondering what kind of Leadership traits you have? Take this FREE, FAST quiz and find out more about yourself as a Leader.
Accomplished: How to Go from Dreaming to Doing: The book containing a simple, step by step system that gives you the foundation and structure to take your goals and make them happen.
Leadership Coaching: If you interested in finding out more about my coaching process, the cost of coaching, or how to ask your employer to pay for you to work with a coach, schedule a call with me.
The Women Taking the Lead Podcast
If you enjoyed this episode, follow in Apple Podcasts, Spotify, Google Podcasts, iHeart Radio, Stitcher Radio, Amazon Music or Pandora and never miss out!