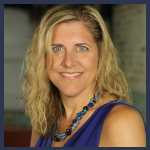 014: Shannon Kinney on How to Lead a Happy Team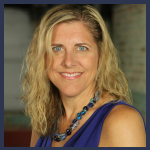 Shannon is the Founder and Client Success Officer of Dream Local Digital, a digital marketing agency that has worked with thousands of small businesses across North America. She has over 15 years' experience in the development of successful internet products, sales and marketing strategies and has worked on the team developing successful Internet Brands such as cars.com and careerbuilder.com, and over 60 online media properties for newspapers all over the U.S and Canada. Prior to that, she spent over 10 years in media sales and sales management in Maine. Shannon is considered an expert in the field of online marketing and social media and speaks regularly at conferences on the subject. She was recently named a Digital Innovator of the Year by Local Media Association.
Click to tweet: .@shannonkin shares her story to inspire you on Women Taking the Lead! Listen here: www.womentakingthelead.com/014
Playing Small Moment
• Doubting her ability to take her business to new levels alone Shannon formed a partnership (twice!) with people who did not ultimately fit her culture. As it turns out, after breaking the partnerships she realized she didn't need them anyway.
The Wake Up Call
• No matter how bad things seem, Shannon had an experience that reminded her that she was taking things too personally and she needed to do what she needed to let it go and get her head back in the game.
Style of Leadership
• Shannon gives her team a lot of freedom and cares about what they are working on, what motivates them and helps them to achieve what they are looking for.
What Are You Excited About?
• Dream Local Digital just launched a second Division to help the Bangor Daily News handle their digital output.
Leadership Practice
• Recognizing that you can't work on your business if you are working in your business. Shannon made sacrifices to bring on a team so she could focus on the vision of her business.
Book to Develop Leadership
• Start With Why by Simon Sinek
Favorite Healthy Food
• Lobster poached in champagne Shannon uses this recipe but instead of water and butter, she uses Champagne. No butter. YUM!!
What Would You Change?
• Shannon would have listened to herself and trusted herself more.
Inspirational Quote
• Life is a four letter word but living isn't. ~ Shannon Kinney
Interview Links
• LinkedIn
• Twitter
• Google+
Resources
Leadership Operating System Quiz: Wondering what kind of Leadership traits you have? Take this FREE, FAST quiz and find out more about yourself as a Leader.
Accomplished: How to Go from Dreaming to Doing: The book containing a simple, step by step system that gives you the foundation and structure to take your goals and make them happen.
Leadership Coaching: If you interested in finding out more about my coaching process, the cost of coaching, or how to ask your employer to pay for you to work with a coach, schedule a call with me.
The Women Taking the Lead Podcast
If you enjoyed this episode, follow in Apple Podcasts, Spotify, Google Podcasts, iHeart Radio, Stitcher Radio, Amazon Music or Pandora and never miss out!