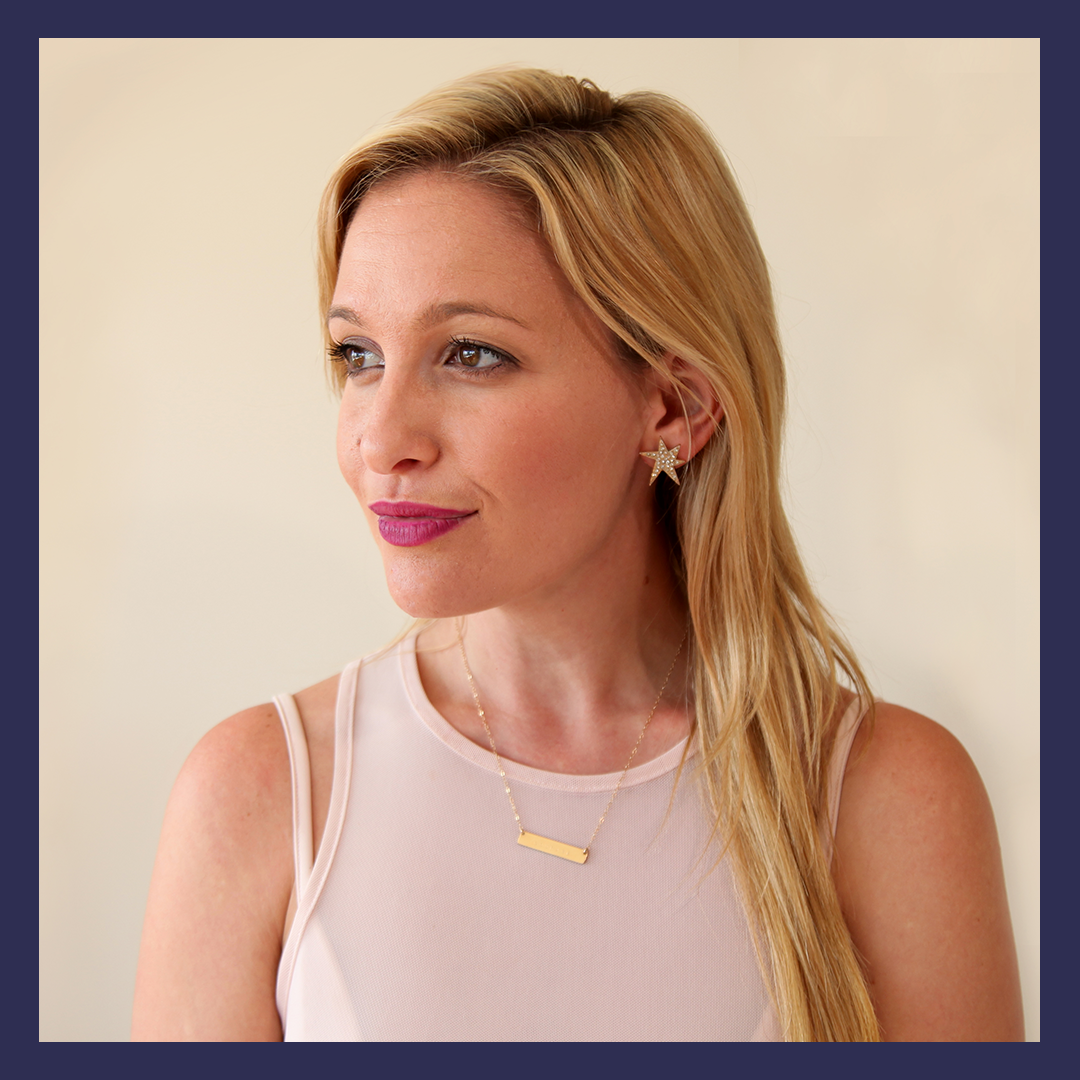 212: Jen Glantz on Creating a Unique Business
Click the play button below to listen to the podcast episode.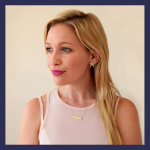 Jen Glantz is the brains behind the business, Bridesmaid for Hire, the heart behind the blog, The Things I Learned From, and the main character inside of the Amazon-best-selling book, All My Friends are Engaged. Her new book, Always a Bridesmaid for Hire, is available now for pre-order.    
Jen's told her story to over 500 press outlets world-wide, such as the TODAY Show, Good Morning America, CNN and Fox News, where they called her job the "weirdest of all time". Jen is a mentor for New York City women entrepreneurs and a hired speaker for conferences and workshops around the country. 
Click to tweet: .@JenGlantz is sharing her story to inspire you on Women Taking the Lead https://womentakingthelead.com/212 #inspiration
Playing Small Moment
After a viral post, Jen's business was an instant whirlwind. Nine months in, Jen was still working a full-time job and running her business full-time, essentially being two people at once. Jen was severely lacking a work and home life balance, and was beyond exhausted. Jen was her own assistant, lawyer and accountant. Right as she was ready to throw her hands up in the air, Jen met up with a free business mentor who sat her down to tell her some hard truths that she needed to hear. Jen's mentor worked with her to overcome the fear of failure that was paralyzing her and helped her strive to fail.
The Wake Up Call
Jen had gained lots of experience being a bridesmaid for most of her friends' weddings. Her reputation as a stellar bridesmaid resulted in her receiving bridesmaid requests from women she wasn't even close with. Jen toyed with the idea of starting a website and writing honest advice on how to be a good bridesmaid. After her friend pointed out that she had basically become a professional bridesmaid, a new business idea clicked in Jen's head. She knew it sounded crazy, but on a whim, posted on Craigslist. Jen's ad turned into a viral sensation and suddenly she was receiving hundreds of emails from around the globe. Jen had always felt that her calling was to help people during difficult times. With Jen's desire to help others and her on-the-job training as a bridesmaid, Jen knew she had discovered what she was meant to do.
Style of Leadership
Jen is skilled in relating to people and always tries to remember who she is helping and make it about them. Jen really tries to listen and hear what they have to say so she can understand what their problem really is before suggesting anything. Jen realizes she can sometimes be a stubborn leader. She has to remind herself, at times, to step back and ask for help, listen to comments, and make sure her stubbornness isn't standing in the way.
What Are You Excited About?
Jen's book, Always a Bridesmaid (for Hire): Stories on Growing Up, Looking for Love, and Walking Down the Aisle for Complete Strangers, was not an easy process. She was rejected by 27 publishers so when that "yes" finally came though, it was such an incredible feeling.
Current Business Challenge
Right now, Jen is striving to make her life easier and develop more of a work life balance. She has always been someone who did everything herself and she spends way longer to get things done that way. Jen's resolution this year is to change that.
Leadership Practice
Jen tries to learn about other people's practices and find out how they became better leaders, so she can learn from their mistakes and experiences.
Advice For Younger Self
"Slow down." Jen was always getting in trouble when she was younger for rushing through everything and has always tried to live life in the fast road.
Inspirational Quote
"Never, never, never give up"
Links
http://www.bridesmaidforhire.com/
http://www.thethingsilearnedfrom.com/
http://jenglantz.com
Thank You to Our Sponsors
Zebralove Web Solutions: Your website tells a story about your business! At Zebralove Web Solutions, Milly and her team are going to make sure your website tells the story you want your customers to hear. Connect with Milly at zebralovewebsolutions.com to create the impression you want to make!
Resources
Apply to be on an "On-Air Coaching" episode: Are you a female leader who has been promoted in the last year? You are invited to apply to be on the podcast.
Checklist to Ask Your Company for Coaching: Would coaching help you become a stronger leader? Wondering if your company would pay? It doesn't hurt to ask!
Leadership Operating System Quiz: Wondering what kind of Leadership traits you have? Take this FREE, FAST quiz and find out more about yourself as a Leader.
Leadership Coaching: If you interested in finding out more about my coaching process, the cost of coaching, or how to ask your employer to pay for you to work with a coach, schedule a call with me.
Accomplished: How to Go from Dreaming to Doing: The book containing a simple, step by step system that gives you the foundation and structure to take your goals and make them happen.
The Women Taking the Lead Podcast
If you enjoyed this episode, follow in Apple Podcasts, Spotify, Google Podcasts, iHeart Radio, Stitcher Radio, Amazon Music or Pandora and never miss out!