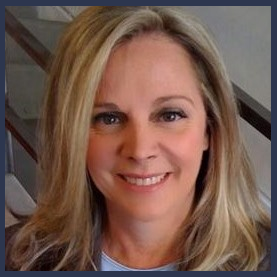 021: Julie Austin on Innovating Your Own Dreams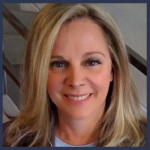 Julie Austin is an award-winning author, inventor, and innovation speaker. Her patented product, swiggies, wrist water bottles, have been a NASDAQ product of the year semifinalist and are currently sold in 24 countries. Julie and her products have appeared on The Today Show, The Queen Latifa Show, HGTV, Lifetime, ABC, CBS, NBC, FOX News, and the Wall Street Journal, along with dozens of TV shows, magazines and radio shows around the world.
She's been a keynote innovation speaker for corporations such as Procter & Gamble and has been featured in the books "Patently Female" and "Girls Think of Everything".
Click to tweet: .@swiggies shares her story with @JodiMFlynn to inspire you on Women Taking the Lead! Listen here ▶ www.womentakingthelead.com/021
Playing Small Moment
• Julie nearly quit in her business many times because she didn't think she was going to make it as a business owner and judged herself as unsuccessful.
The Wake Up Call
• Thinking she could turn her product over to another company to promote her product. This caused a back and forth negotiation that lasted over a year while her product was off the market.
Style of Leadership
• Julie is hands-off in her leadership. She makes sure she hires self-starting problem solvers so she can ask for something and know it is going to get done.
What Are You Excited About?
• Julie started a business called Speaker Sponsor to support speakers in getting the funding they need to produce speaking and theater events.
Leadership Practice
• Knowing the other side and being able to empathize with and appreciate the people she has hired.
Book to Develop Leadership
• Rich Dad Poor Dad by Guy Kiyosaki
What Would You Change?
• Julie would have been more frugal with her money, especially in the good times.
Inspirational Quote
• "Life is either a daring adventure or nothing." ~ Helen Keller
Interview Links
Resources
Leadership Operating System Quiz: Wondering what kind of Leadership traits you have? Take this FREE, FAST quiz and find out more about yourself as a Leader.
Accomplished: How to Go from Dreaming to Doing: The book containing a simple, step by step system that gives you the foundation and structure to take your goals and make them happen.
Leadership Coaching: If you interested in finding out more about my coaching process, the cost of coaching, or how to ask your employer to pay for you to work with a coach, schedule a call with me.
The Women Taking the Lead Podcast
If you enjoyed this episode, follow in Apple Podcasts, Spotify, Google Podcasts, iHeart Radio, Stitcher Radio, Amazon Music or Pandora and never miss out!