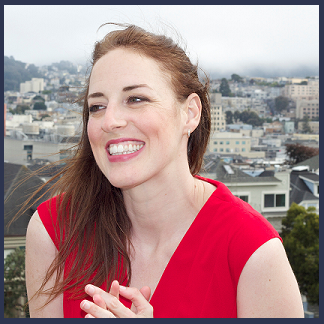 020: Get a Revolutionary Career with Christie Mims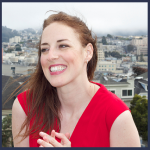 Christie is a career coach and Founder of the The Revolutionary Club, a coaching practice and the Forbes Top 100 website for your career.
She's on a mission to help YOU find your passion (because it beats hating your job).
Click to tweet: .@RevolutionsClub shares her story with @JodiMFlynn to inspire you on Women Taking the Lead! Listen here ▶ www.womentakingthelead.com/020
Playing Small Moment
• When Christie was changing her career and had received her coaching certification she was terrified of doing it alone and so grouped up with other coaches to create a seminar that was outside of her area of expertise and took her off track in her business.
The Wake Up Call
• After a colleague her own age died Christie realized she couldn't waste any more time and needed to start leading the life she wanted to live. She had to make her career transition.
Style of Leadership
• Motivational and action-oriented.
What Are You Excited About?
• Christie is excited about a community she is building where people can talk openly about their career aspirations and concerns without worrying that their boss or colleagues might find out and get support to continue to work on their career.
Leadership Practice
• Christie is not afraid to ask questions.
Book to Develop Leadership
• Zero to Passion: get off the couch and into action by Christie Mims
• Fierce Conversations by Susan Scott
Favorite Healthy Food
• Pumpkin Chocolate Chip Muffins
1 box of spice cake
1 can of pumpkin pie filling
1 bag of chocolate chips
Mix together and back at 350 degrees for 20 minutes.
What Would You Change?
• If she could go back Christie would have believed in herself more and made her career transition sooner.
Inspirational Quote
• I will live deep and suck out all the marrow of life and not, when I come to die, discover I have not lived. ~ Henry David Thoreau
Interview Links
• The Revolutionary Club website
• 6 Simple Steps to Work You Love Workbook (it's free!)
• Twitter
• Facebook
Resources
Leadership Operating System Quiz: Wondering what kind of Leadership traits you have? Take this FREE, FAST quiz and find out more about yourself as a Leader.
Accomplished: How to Go from Dreaming to Doing: The book containing a simple, step by step system that gives you the foundation and structure to take your goals and make them happen.
Leadership Coaching: If you interested in finding out more about my coaching process, the cost of coaching, or how to ask your employer to pay for you to work with a coach, schedule a call with me.
The Women Taking the Lead Podcast
If you enjoyed this episode, follow in Apple Podcasts, Spotify, Google Podcasts, iHeart Radio, Stitcher Radio, Amazon Music or Pandora and never miss out!