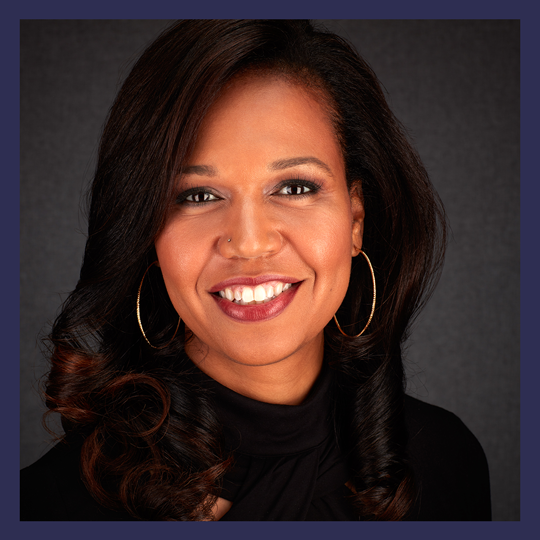 249: Keisha Reynolds on the Valuable Risk to Be You
Click the play button below to listen to the podcast episode.
Keisha Reynolds is an expert marketer and project management strategist. She developed skills within a 20-year career mastering being a spokesperson, handling media crisis, implementing project schedules, developing strategies, writing speeches and articles, executing events and managing online tools for nonprofits, corporate businesses and government agencies.
Keisha uses her skills to coach inspirational business owners and entrepreneurs to "next level" their brands through increased visibility and comprehensive strategies.
She lives in Maryland with her husband and son. Outside of spending time with her family, Keisha enjoys creative writing and running her podcast, Global Warriors.
Playing Small Moment
Keisha had always followed other people's rules and thought that in order to be successful, she had to follow the path that many others had taken. Keisha was on the path that her parents had wanted her to follow, and was successful by many standards, but realized something was missing. While doing research for a children's book she was writing, Keisha stumbled upon an internship in Tanzania offered by Jane Goodall. Keisha wasn't sure if she would be accepted, but the opportunity both scared and excited her and she was determined to apply. Being accepted into that internship changed Keisha's life.
Style of Leadership
Like most others, Keisha's leadership style has changed over time and now that she trusts herself more, she would call herself an intuitive leader. Teamwork has also always been very important to Keisha, and she doesn't try to hide in the background anymore.
What Are You Excited About?
In the past, Keisha's marketing business and spirituality have always been separate. After attending a recent business conference, she was inspired to embrace her spirituality to help change the world. Keisha is excited about her new interview series featuring well-known influencers as they talk about how they are using their message to transform others. Two ideas that were once very separate to her have come together and given her a new way to think about marketing.
Current Business Challenge
Now that Keisha is working one-on-one with more entrepreneurs and change makers, she struggles with ways to get her message across to more people without taking away from the experience. Family, freedom and travel are all still very important to Keisha, and she doesn't want to take away from those things, but wants to spread her knowledge.
Leadership Practice
Meditation is key to keeping Keisha level in her daily routine. When Keisha taps into that divine energy source, she has a better reaction to unexpected things that happen to pop up during the day.
Advice For Younger Self
"Be authentic." In the past, Keisha would strive to be what others wanted her to be, but always had the best results when she was true to herself.
Inspirational Quote
"There is something inside of us that transcends the human experience of race, and culture, and class, and for me thats the human spirit."
Links
Website: http://www.keishareynolds.com/
Podcast: http://globalwarriors.org
Twitter: https://twitter.com/keishamreynolds
Instagram: @keishamreynolds
LinkedIn: https://www.linkedin.com/in/keisha-reynolds-80680020/
Thank You to Our Sponsors
Lola: Organic cotton feminine care in customized assortments delivered to your door. For 40% off your first shipment use promo code: LEAD40
Podcast Movement: is the world's largest gathering of new and veteran podcasters, or anyone looking to start their own podcast the right way. For $50 off any level of registration, visit podcastmovement.com and enter promotional code lead.
Zebralove Web Solutions: Your website tells a story about your business! At Zebralove Web Solutions, Milly and her team are going to make sure your website tells the story you want your customers to hear. Connect with Milly at zebralovewebsolutions.com to create the impression you want to make!
Resources
Checklist to Ask Your Company for Coaching: Would coaching help you become a stronger leader? Wondering if your company would pay? It doesn't hurt to ask!
Leadership Operating System Quiz: Wondering what kind of Leadership traits you have? Take this FREE, FAST quiz and find out more about yourself as a Leader.
Leadership Coaching: If you interested in finding out more about my coaching process, the cost of coaching, or how to ask your employer to pay for you to work with a coach, schedule a call with me.
Accomplished: How to Go from Dreaming to Doing: The book containing a simple, step by step system that gives you the foundation and structure to take your goals and make them happen.
The Women Taking the Lead Podcast
If you enjoyed this episode, follow in Apple Podcasts, Spotify, Google Podcasts, iHeart Radio, Stitcher Radio, Amazon Music or Pandora and never miss out!