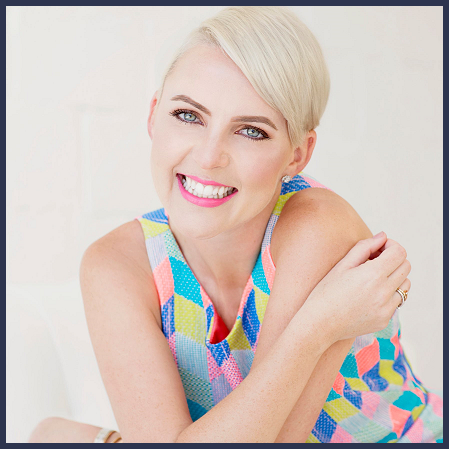 012: Kelly Lundberg on Fashion and Personal Empowerment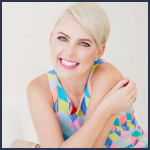 Kelly Lundberg is a renowned entrepreneur, keynote speaker and author, who has built her cutting-edge empire from the fabulous world of fashion styling. Kelly has a best-selling book and a successful iTunes application under her Hermès (air-maze) belt, as well as a thriving business, which she now manages on a day-to-day basis along with her fashion-forward team. In her latest book, Kelly Lundberg shares her 7 Step Styling Formula™ to launch and grow your styling business.
Click to tweet: .@kellylundberg shares her story to inspire you on Women Taking the Lead! Listen here: www.womentakingthelead.com/012
Playing Small Moment
• Kelly describes herself as naive when she started her business in Dubai but was given advice early on that if she didn't believe in what she was starting to create she would never be able to convince anyone else that it had value.
The Wake Up Call
• Coming up on her 10 year anniversary in business Kelly realized she is still not exactly where she wants to be in business and it is lighting a fire under her to take her fashion business to all new levels.
Style of Leadership
• Kelly lets people be the expert in their field and let's them lead.
What Are You Excited About?
• Kelly is building a new fashion studio to work from which will create a platform to take her business to the next level.
Leadership Practice
• Reading has opened up a world of understanding people.
Book to Develop Leadership
• Life in Half a Second by Matthew Michalewicz
Favorite Healthy Food
• Green juice in the morning with ginger, one cucumber, apple, spinach and a lemon. Her beetroot juice contains one beetroot, one carrot, a little bit of ginger, a cucumber and a lemon.
What Would You Change?
• Kelly would have paid more attention to her accounts in the early stages of her business so she could have made better decisions.
Inspirational Quote
• Life is too short to look just fine. Everyday you should look divine. ~ Kelly Lundberg
Interview Links
• Facebook
• Twitter
Resources
Leadership Operating System Quiz: Wondering what kind of Leadership traits you have? Take this FREE, FAST quiz and find out more about yourself as a Leader.
Accomplished: How to Go from Dreaming to Doing: The book containing a simple, step by step system that gives you the foundation and structure to take your goals and make them happen.
Leadership Coaching: If you interested in finding out more about my coaching process, the cost of coaching, or how to ask your employer to pay for you to work with a coach, schedule a call with me.
The Women Taking the Lead Podcast
If you enjoyed this episode, follow in Apple Podcasts, Spotify, Google Podcasts, iHeart Radio, Stitcher Radio, Amazon Music or Pandora and never miss out!