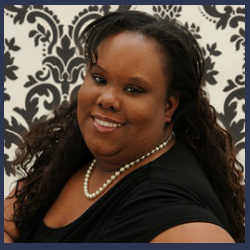 011: Marcia Bennett is Showing Us How to Succeed Through Organization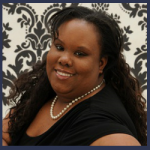 Marcia Bennett works with professional women teaching them to be more intentional and resourceful. She provides interactive workshops and seminars on ways to use your time more effectively and stay organized. Marcia is an author and is currently obtaining a PhD in Law, Public Policy, and Administration. She wants women to achieve the desired results they seek by applying proven strategies to do so.
Click to tweet: .@enlighten4life shares her story to inspire you on Women Taking the Lead! Listen here: www.womentakingthelead.com/011
Playing Small Moment
• Because of her age, when Marcia was teaching 9th grade World History at the age of 22, she undervalued her gifts to connect and integrate planning and action to achieve desired goals. She left the field of Education because she wasn't aware and conscious of her natural gifts.
The Wake Up Call
• Marcia realized at 26 years old that there was more to life than just going through the motions and she got the desire to be an entrepreneur.
Style of Leadership
• Marcia describes herself a transformational with a trait approach (her natural abilities), leading with motivation, intellect and integrity.
What Are You Excited About?
• Professional speaking. Marcia is currently working on a life event for women to work on living on purpose and with intention, instead of accidentally. Here's where she provides some fantastic tips to see yourself to the finish line of your goals.
Leadership Practice
• Marcia stays ahead of the curve to know what the next thing will be. Currently that is the soft skills of leadership.
Book to Develop Leadership
• Marcia is currently writing her book, How to Win At the Game of Life. (Stay tuned!)
Favorite Healthy Food
• Strawberries!!
What Would You Change?
• Marcia would have hired a life coach to help her identify and refine her strengths, identify her limiting beliefs and help to create a sense of urgency to accomplish her goals more quickly.
Inspirational Quote
• To be Great is to be misunderstood. ~ Ralph Waldo Emerson
Interview Links
Resources
Leadership Operating System Quiz: Wondering what kind of Leadership traits you have? Take this FREE, FAST quiz and find out more about yourself as a Leader.
Accomplished: How to Go from Dreaming to Doing: The book containing a simple, step by step system that gives you the foundation and structure to take your goals and make them happen.
Leadership Coaching: If you interested in finding out more about my coaching process, the cost of coaching, or how to ask your employer to pay for you to work with a coach, schedule a call with me.
The Women Taking the Lead Podcast
If you enjoyed this episode, follow in Apple Podcasts, Spotify, Google Podcasts, iHeart Radio, Stitcher Radio, Amazon Music or Pandora and never miss out!