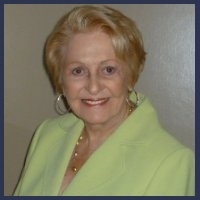 015: Norma Yaeger on Investing in Yourself Through Education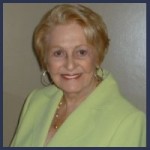 When Norma Yaeger acquired her New York Stock Exchange license in 1962, she didn't know of any other women in the industry. The Stock Exchange didn't even allow women to step foot on its floor. But having just escaped poverty in NY's Catskill Mountains, and determined to support her children, Norma wasn't going to let the exclusionary traditions of the financial industry stop her from becoming a stockbroker.
During her long career she founded a mutual fund and two security brokerage firms that transacted millions of dollars of trades every day. She made fortunes and folded companies, all while raising five children. Persevering to achieve the work-home balance, Norma rose through the ranks of a male-dominated industry, opening the door for young women who would come up behind her.
Click to tweet: .@NormaYaeger shares her story to inspire you on Women Taking the Lead! Listen here ▶ www.womentakingthelead.com/015
Playing Small Moment
• Brought up with the thought that the men take the lead and women do the manual work around the home, Norma had to take small strides to improve her education and her situation in life.
The Wake Up Call
• After being hired as a stock broker but being treated like a secretary Norma realized that she needed to dress like a stock broker in order to be treated like a stock broker. She then on began to wear a hat and broach to work each day.
Style of Leadership
• Norma made sure everyone had the education and was trained to do the job they were hired to do so they didn't feel stress on the job.
What Are You Excited About?
• Norma is excited about her book, Breaking Down the Walls, to help women overcome the walls that they are facing in industry today.
Leadership Practice
• Norma is a great listener and is always learning.
Book to Develop Leadership
• Shanghai Girls by Lisa See
What Would You Change?
• Norma would have liked to have spent more time with her children as they were growing up.
Inspirational Quote
• Fear is your worst enemy ~ Norma Yaeger
Interview Links
• Facebook
• LinkedIn
• Twitter
If you enjoyed this episode subscribe in iTunes or Stitcher Radio and never miss out on inspiration and community!