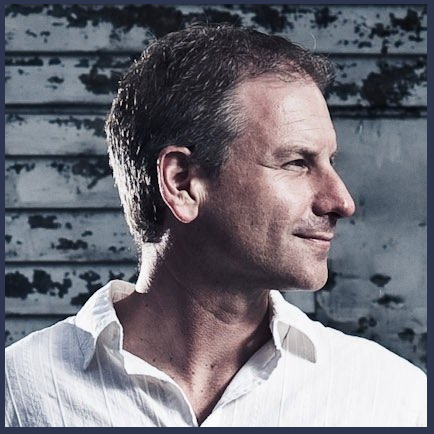 016: Rich Brooks on Communication and Entrepreneurship
Rich Brooks is founder and president of flyte new media a web design and marketing firm in Portland, Maine. He is a nationally recognized speaker on entrepreneurship, digital marketing and social media.  He is a founder of The Agents of Change Digital Marketing Conference, an annual conference on search, social & mobile marketing. He runs The Marketing Agents Podcast where he interviews marketing experts from around the world on search, social & mobile marketing.  He is also a regular contributor at SocialMediaExaminer.com, the world's most popular social media marketing blog.
Click to tweet: .@therichbrooks shares his insights to inspire you on Women Taking the Lead! Listen here ▶ www.womentakingthelead.com/016
A Women Who Has Influenced Your Life
• Rich describes his mom as a total inspiration to him as she has gained confidence through life along with the women in his professional life, including his business coach, Jaime Tardy.
What He Sees That Hold Women Back
• Rich notices that some women hesitate to put themselves forward and sharing what they have to share.
What He Has Learned from Women
• Helping other people is helping yourself. People mirror back the same things we are working on in our personal and professional lives.
The Necessary Changes
• Rich would encourage more women to start their own businesses. Starting a company often offers greater opportunities than promotion or changing jobs.
Inspirational Quote
• Luck favors the prepared ~ Edna from The Incredibles
Leadership Practice
• Rich makes a practice of taking nothing personal when the communication comes via email, text or some other digital channel.
Interview Links
• Twitter
• Agents of Change Digital Marketing Conference
Resources
Leadership Operating System Quiz: Wondering what kind of Leadership traits you have? Take this FREE, FAST quiz and find out more about yourself as a Leader.
Accomplished: How to Go from Dreaming to Doing: The book containing a simple, step by step system that gives you the foundation and structure to take your goals and make them happen.
Leadership Coaching: If you interested in finding out more about my coaching process, the cost of coaching, or how to ask your employer to pay for you to work with a coach, schedule a call with me.
The Women Taking the Lead Podcast
If you enjoyed this episode, follow in Apple Podcasts, Spotify, Google Podcasts, iHeart Radio, Stitcher Radio, Amazon Music or Pandora and never miss out!