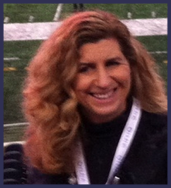 004: Bree Noble Offers Us Some Musical Direction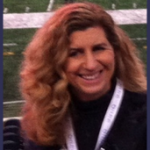 Bree Noble is an entrepreneur, musician and speaker. She founded Women of Substance Radio, an online radio station that promotes quality female artists in all genres. She launched the Women of Substance Music Podcast in November 2014. Her podcast has hit #1 in New & Noteworthy for the Music, Arts and Society & Culture categories and #4 Audio Podcast on all of iTunes. She draws on her extensive experience running her own music business, both as a solo musician and as an Industry professional, to train and mentor other female musicians.
Click to tweet: .@BreeNoble shares her story to inspire you on Women Taking the Lead! Listen here ▶ www.womentakingthelead.com/004
Playing Small Moment
• Not valuing herself as a solo artist, Bree joined several bands without having the experience she wanted in music. When she did finally go solo she struggled with promoting herself.
The Wake Up Call
• After being in the hospital with serious symptoms of Crohn's disease Bree realized she needed to her life to be about more than achieving her own dreams, she needed to be helping other women.
Style of Leadership
• Authenticity – authentic with her audience
• Experience – give short cuts to others
•  Value – what she does has got to serve her audience
What Are You Excited About?
Leadership Practice
• Consistency. You audience trusts you to deliver what you promise.
Book to Develop Leadership
• The Miracle Morning by Hal Elrod
Favorite Healthy Food
• Tropical Greens from Jamba Juice
What Would You Change?
• Bree would have fast-tracked her music career by doing it on the side while she was working her full-time job.
Inspirational Quote or Mantra
• "You can have everything in life you want, if you will just help enough other people get what they want." ~ Zig Ziglar    Click to Tweet!
Interview Links
• Facebook
• Twitter
Resources
Leadership Operating System Quiz: Wondering what kind of Leadership traits you have? Take this FREE, FAST quiz and find out more about yourself as a Leader.
Accomplished: How to Go from Dreaming to Doing: The book containing a simple, step by step system that gives you the foundation and structure to take your goals and make them happen.
Leadership Coaching: If you interested in finding out more about my coaching process, the cost of coaching, or how to ask your employer to pay for you to work with a coach, schedule a call with me.
The Women Taking the Lead Podcast
If you enjoyed this episode, follow in Apple Podcasts, Spotify, Google Podcasts, iHeart Radio, Stitcher Radio, Amazon Music or Pandora and never miss out!