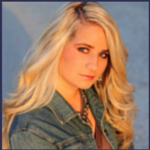 003: Josey Milner Shows You How to Say Yes and Learn As You Go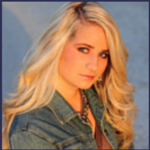 Josey Milner is part small town teen, part road-worthy country starlet, and starting at only 17 years old, she turned heads and changed hearts with her debut US single, "Not Pretty Enough."
The song thrust Josey into the country music spotlight, launching her anti-bullying campaign with Angels and Doves, earning her a 2013 Independent Country Music Award nomination for Promising Young Artist, a Top 10 Hottest New Artist designation, and a Number One single on the world's first independent country music chart, Indie World.
Now, 19 and a recent Magna Cum Laude high school graduate, this CMT.com Top 20 Artist has taken her initial successes to greater heights with "Cowgirls," which reached #1 on New Music Weekly and Top 75 on Music Row!
Click to tweet: .@Josey_Milner shares her story to inspire you on Women Taking the Lead! Get Inspired ▶ www.womentakingthelead.com/003
Playing Small Moment
• Being so young at the start of her career in an uncertain industry Josey has had to learn a lot. She keeps a positive outlook and takes one day and one opportunity at a time.
The Wake Up Call
• Hearing herself on the radio was a reality check on her journey and how much work is involved behind the scenes that most people are not aware of.
Style of Leadership
• Josey always wants to helps other and she does that by believing in them and supporting them to see their vision become a reality.
What Are You Excited About?
• Josey is working on her next single which is due to release March 30, 2015. The song title is Red White and Blue and it is Josey's favorite song that she has put out thus far.
Leadership Practice
• Communication, talking to people, getting to know them and understand them.
Book to Develop Leadership
• In the Time of the Butterflies by Juliet Alvarez
Favorite Healthy Food
• Apples!
What Would You Change?
• Josey would appreciate the difference it can make to put in the work.
Inspirational Quote or Mantra
• "Follow your heart and dare to dream!" ~ Josey Milner   Click to Tweet!
Interview Links
• Facebook
• Twitter 
• YouTube
If you enjoyed this episode subscribe in iTunes or Stitcher Radio and never miss out on inspiration and community!