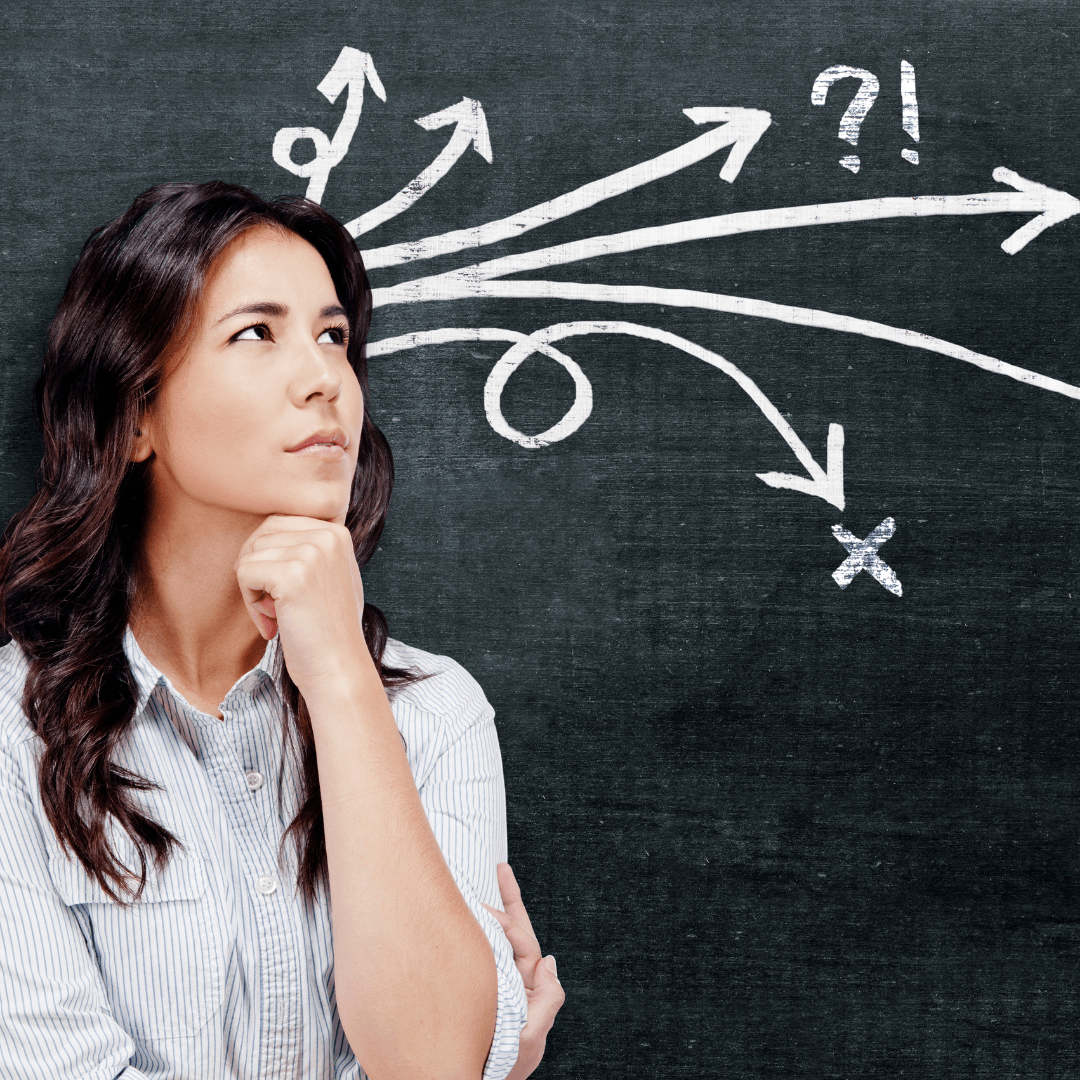 How to Make Timely Decisions Effectively
Click the play button to listen to the podcast episode.
Do you get stuck in analysis paralysis when it comes time to make a decision?
While rushing into decisions is something to avoid, putting off a decision can also be harmful to your time, energy, work performance, and those depending on you.
Putting off decisions will prevent progress, cause frustration, and can undermine how others perceive you as a leader.
This episode covers the skills to develop and the effective approach to improve your ability to make timely decisions.
What is Decision-Making?
Decision making skills help you quickly and efficiently analyze a situation so you can choose paths that will ultimately lead to the best option in a given situation.
It's likely that in your role numerous decisions need to be made every day.
Decision making at work often looks like:
Comparing the leadership potential of several team members and choosing a project lead.
Selecting a job applicant to join your team.
Picking tasks to delegate and to whom.
Deciding how to use budgetary resources.
Soliciting input from team members on challenge impacting the company.
Choosing a strategy to use to meet team goals
Making a go-no-go decision on a project.
Comparing the strengths, weaknesses and price of potential vendors.
The better you are at collecting data and assessing a situation, the easier it becomes to make decisions and move on, conserving your mental bandwidth.
Skills for Decisions that Matter
There are a multitude of skills that you can develop to become a better decision-maker. Here are a few high-level skills, that encompass other skills that you can focus on to start.
Non-judgment
Non-judgment is the ability to look at a situation clearly, without bias, or assumption. Judgement exacerbates your blind-spots and prevents you from seeing new opportunities and solutions. The ability to approach decision-making from a place of non-judgment allows for new ideas and avenues to come into your awareness and be considered in a logical fashion.
Other skills: self-management, emotional intelligence, openness, patience and curiosity.
Emotional Intelligence
The ability to be aware of and in control of your emotions, and express them in a healthy, measured manner. While emotions are signals to us to pay attention, it's important to not let your emotions take over when pursuing an informed decision. It is especially important to control your emotions when you are working with others so you can convey your perspective effectively.
Other skills involved: empathy, patience, active listening, self-awareness, situational awareness, and self-leadership,
Problem Solving Approach to Decisions
Being able to evaluate and solve a problem is the basis for making most decisions. To problem solve you need to understand the problem at the root-cause level and the variables that are impacting the problem itself or blocking the solution.
Other skills involved: active listening, asking good questions, logical thinking, emotional intelligence, facilitation, creative thinking, fact-finding, data analysis and experimentation.
Collaboration
Not all decisions are made on your own so it's important to also be able to know when the situation calls for a team approach and include others in the decision-making process. Your ability to clearly communicate the goal and invite feedback from key individuals will be needed in this situation.
Other skills involved: organization, creating structure, active listening, openness to giving and receiving feedback, facilitation, expectation setting and flexibility.
Other Tactical Skills for making Decisions
When making important decisions here are some other skills that are also important to have. If you don't have them, find someone who does.
Other skills: conducting polls and surveys, strategic thinking, project management, research, risk assessment, and cost analysis.
Skill development takes time. As you are making decisions identify where your gaps are, and then map a plan to develop those skills.
How to Approach Making Timely Decisions
You now have an idea of the skills involved in making good and timely decision. Before diving in, let's consider an efficient approach to make effective workplace decisions in a timely manner.
Define the problem, challenge, or opportunity and then give a "why" to it.
Identify the deadline for the decision.
Generate a list of possible solutions or responses.
Evaluate the costs and benefits, or pros and cons, associated with each option.
Anticipate possible outcomes including how projects, individuals, departments and the organization as a whole will be impacted by the decision.
Select a solution or response.
Implement the option you chose.
Assess the impact of the decision and modify the course of action as needed.
Need to Make Some Decisions Quickly? No Problem!
For decisions that need to be made quickly, have a framework within which you or your team can make decisions:
Company and team values
Company policies
Goals of the group or organization
Internal and external resources
Known strengths, weaknesses, opportunities and threats (SWOT) of your team or organization.
Don't get bogged down by decisions. As I tell my clients, decisions gain weight overtime. You lose precious energy by lugging them around. Do you due diligence, make the decision, and then course-correct as needed.
If you need help developing any of the skills involved in making decisions, let's chat!
If your last promotion left you feeling unstable in your leadership role, or you are looking to develop into your next role, I invite you to consider working with me. I would love to support you through the transition, help you get your bearings, and feeling confident in your leadership once again. Schedule a meeting to chat with me.
My goal is to have every woman feeling confident and energized in herself and her work as a leader. I thank you for listening to this podcast for helping me to achieve my goals and for helping the women leaders in your life by sharing this podcast and other resources with them that will help them in their leadership.
If you are going to ask your company to sponsor you to work with a coach, this checklist will help you to prepare for that conversation. https://womentakingthelead.com/checklist
As always, I hope this was of value to you, and here's to your success!
---
Resources
Leadership Operating System Quiz. Wondering what kind of Leadership traits you have? Take this FREE, FAST quiz and find out more about yourself as a Leader.
Accomplished: How to Go from Dreaming to Doing. The book containing a simple, step by step system that gives you the foundation and structure to take your goals and make them happen.
The Women Taking the Lead Podcast
If you enjoyed this episode, follow in Apple Podcasts, Spotify, Google Podcasts, iHeart Radio, Stitcher Radio, Amazon Music or Pandora and never miss out!