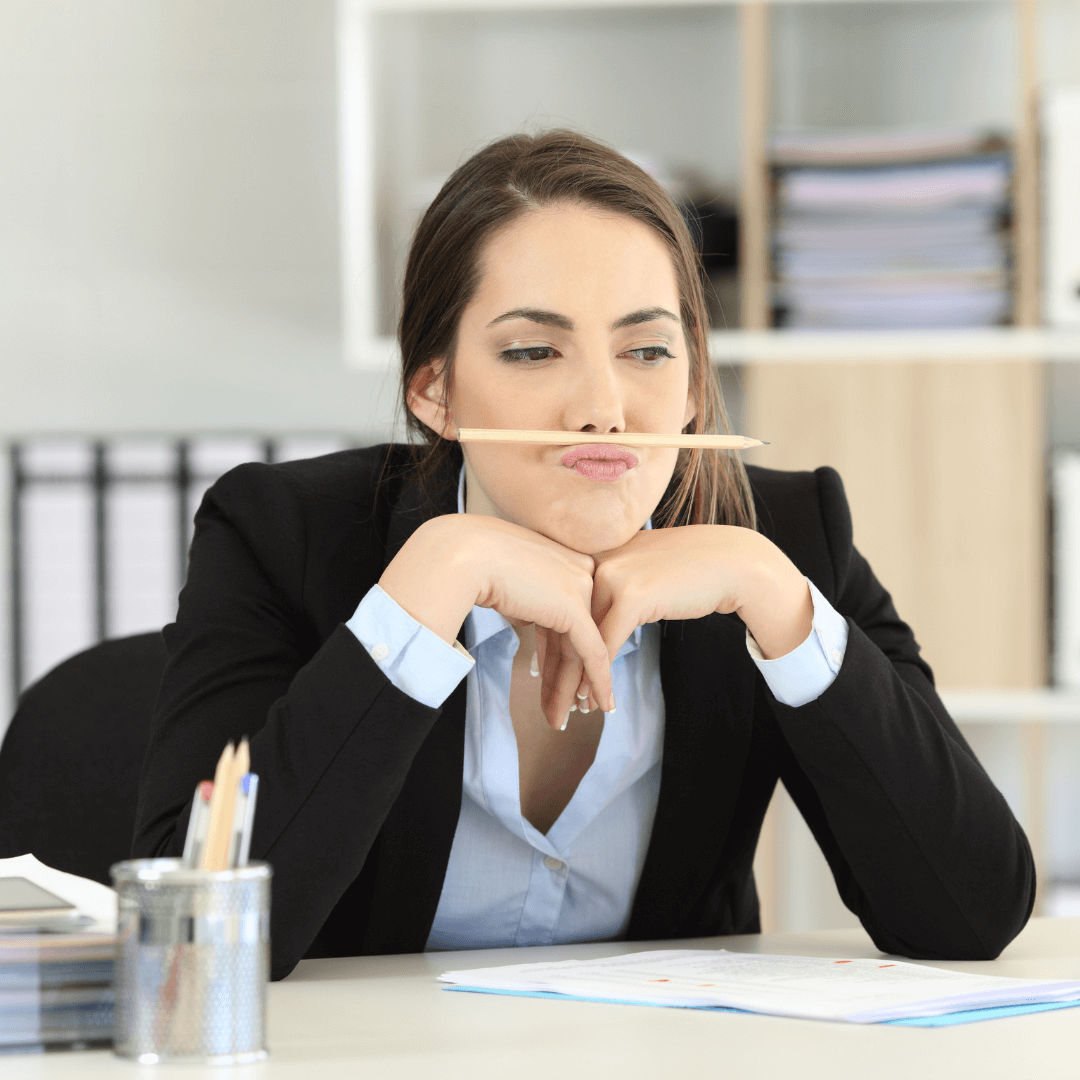 100% Jodi: Do You Recognize Any of These Time Wasters?
Click the play button to listen to the podcast episode.
Are you constantly feeling like a hamster on wheel? Feeling like no matter how fast or how long you work, you are always behind on your to do list?
We all have the same number of hours in each day. Why is it that some people are able manage their time efficiently, while others cannot seem to find enough time to complete their tasks and projects on time?
Inefficient time management isn't just a petty annoyance: it is a costly problem for you as a leader. And, if you didn't already know it, it will affect your personal life as well. It is a skill that takes practice, but it can be accomplished.
This episode covers the impacts of poor time management and what you can do to take back control of your day.
Avoidance Leads to Time Wasters
There may have been a time in your life when you resisted the idea of managing your time. I remember a friend telling me, years ago, that you shouldn't have to schedule the things that are important to you. Her thinking was, if it's truly important you naturally make time for it. I now chuckle thinking of that conversation now.
As you've taken on more responsibility, you might have come to realize that some time management is a must. It's important to have some strategies to make sure you are meeting your responsibilities while keeping your sanity intact.
Afterall, what you think about time and how you spend it determines the quality of your life.
Symptoms of Poor Time Management
Not sure what I mean? Here are some symptoms of poor time management.
Constantly being late.
Constant rushing.
Decreased quality of work.
Frequently missing deadlines.
Inability to set and achieve goals.
Procrastination.
Being easily distracted.
Inability to take advantage of opportunities.
Multitasking.
Unhealthy habits. (Eating fast food, skipping sleep and exercise)
Burnout.
Forgetfulness.
Poor communication.
Being at the center of an environment of chaos.
In the last episode of the Women Taking the Lead podcast, the issue of time came up. In the coaching conversation I had with Madison, she shared that she ends many days wondering, "where did the day go?"
This experience occurs when our time gets eaten up by things we don't often consider.
Time Wasters
Here are some examples of some of the biggest, most insidious, time wasters:
Endless worrying
Indecision
Implementing before analyzing
Interruptions
Unrealistic time estimates
Unnecessary errors (not enough time to do it right, but enough time to do it over)
Poor planning and lack of contingency plans
Poor organization
Ineffective meetings
Micro-managing
Focusing on urgent tasks at the expense of important tasks
Failing to delegate
Lacking priorities, standards, policies, and procedures
When a leader lacks key time management skills there is usually an undercurrent of disorganization and a lack of productivity.
Things don't get done. Deadlines are missed. Opportunities are lost and bottlenecks occur.
Teams and organizations don't live up to their potential when their leader is lacking in time management skills.
It's important to treat your time respectfully so there's enough time to do all the things you want to do.
A New Perspective on What Causes Time Wasters
If you are constantly time challenged, there is another perspective I'd like for you to consider.
It might be that how you are managing your time is causing the challenge. Or, it might be the pressure you put on yourself is the real problem.
Are your goals unrealistic?
According to an article in the Harvard Business Review, Time Management Won't Save You by Dane Jensen, there can be an additional problem created as we get better at managing time.
"As we become more efficient, we make room for even more tasks and feel even more pressure. When we are feeling overwhelmed, we are better served by attacking the root causes: the sheer volume of tasks, decisions, and distractions."
This is not to say that time management has no value. Productivity is important. But in a time when burnout is among us, we also need strategies for eliminating some of the demand on our time, rather than getting better at accommodating it.
What to do About Time Wasters
Now that we've discussed the challenges and consequences of poor time management, let's get into how to do something about it.
First, set yourself up for success.
Set aside reoccurring time for reflection.
Establish the order of priority: daily, short-term and long-term.
Establish deadlines.
Divide large tasks into a set of smaller tasks
Know your natural daily rhythms of energy
Block out your calendar to dedicate time to the priorities – at the appropriate time for you.
Delegate everything possible and empower your team.
Minimize distractions by changing your environment or working offline
Maintain Good Momentum
Use checklists and To-Do lists.
Get ahead by getting started.
Concentrate on doing only one task at a time.
Take breaks to give your energy time to restore
Ensure all meetings have a purpose, time limit, and include only essential people.
Keep everything as simple as possible and know when good is good enough.
Protect your time: get comfortable saying "no thank you" or "no for now" to anything that is not a priority
Adjust priorities as projects are completed and new projects arise.
Practice Grace with Yourself and Time Wasters
It's important to cut yourself some slack. You give yourself grace without earning it.
If you mess up and find yourself caught up in time wasters, take a breath before you beat yourself up. Reflect on what lead to the time wasters. Learn from it and do better going forward.
All you can do is your best
"Yesterday is gone. Tomorrow has not yet come. We have only today. Let us begin."

~ Saint Theresa
Is developing your leadership on the agenda for the coming year? Let's Chat!
If ever I can be of service to you, please don't hesitate to reach out. I've been talking to women leaders, just like you. You may be paying for leadership development yourself and you have a limited budget to work within. Don't let that stop you from having a conversation with me. We can talk through where you are right now in your leadership, what your goals are, and what your budget is. I can guarantee, you and I will create a program that will get you closer to your goals and feeling more confident in who you are as a leader. Schedule a meeting to chat with me.
My goal is to have every woman feeling confident and energized in herself and her work as a leader. I thank you for listening to this podcast for helping me to achieve my goals and for helping the women leaders in your life by sharing this podcast and other resources with them that will help them in their leadership.
This checklist will help you prepare to ask your company to sponsor you to work with a coach. https://womentakingthelead.com/checklist
As always, I hope this was of value to you, and here's to your success!
---
Resources
Leadership Operating System Quiz. Wondering what kind of Leadership traits you have? Take this FREE, FAST quiz and find out more about yourself as a Leader.
Accomplished: How to Go from Dreaming to Doing. The book containing a simple, step by step system that gives you the foundation and structure to take your goals and make them happen.
The Women Taking the Lead Podcast
If you enjoyed this episode, follow in Apple Podcasts, Spotify, Google Podcasts, iHeart Radio, Stitcher Radio, Amazon Music or Pandora and never miss out!