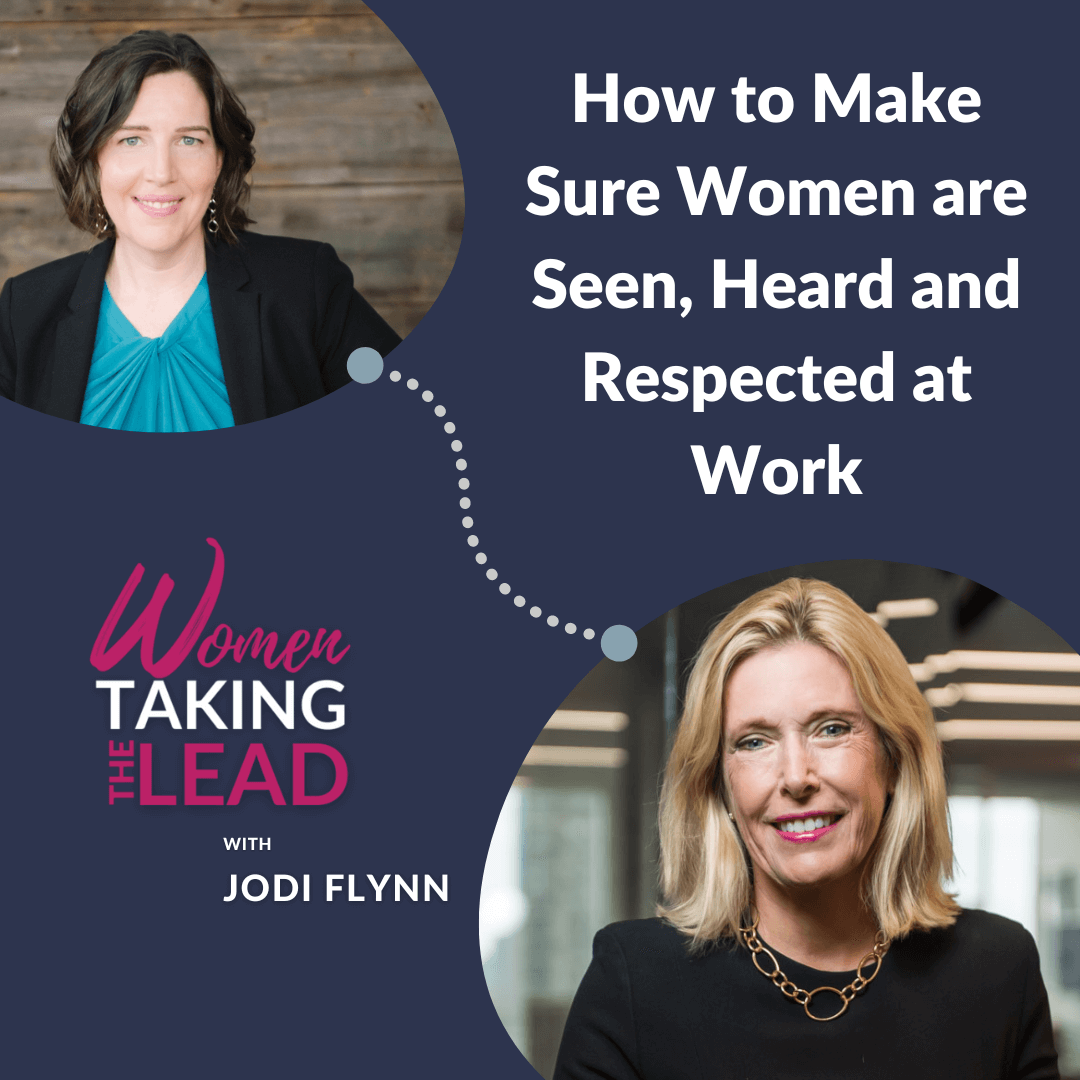 How to Make Sure Women are Seen, Heard and Respected at Work
Are you at a loss for how to handle those seemingly small awkward moments at work? For instance, when you're not being heard.
Whether it's being interrupted, talked over, hearing women referred to as girls, or getting a men's polo shirt as a company gift. It can be hard to know how to appropriately handle these behaviors and situations, and yet, easy to convince yourself it's not a big deal.
But it is a big deal. Because these behaviors create a culture that make women feel like they are not appreciated or respected as colleagues or team members.
Meet Dawn Hudson
Dawn Hudson is a senior executive and keynote speaker. She is a founding member of "The Band of Sisters" who are six executive-level women who offer unparalleled insight into inclusive leadership and work culture.
After spending 11 years at PepsiCo as Chief Marketing Officer, then President and CEO of Pepsi-Cola North America, Dawn served as Vice-Chairman of Parthenon (now part of EY). Later she was the CMO of the NFL responsible for the development of the fan base, the brand, and overseeing all NFL produced events including the Super Bowl.
Dawn has significant governance experience having served on boards of directors of Lowe's Home Improvement Stores, Allergan Pharmaceutical, PF Changs, and Amplify (sold to Hershey's). She served as Chairperson of the LPGA (Ladies Professional Golf Association) and ANA (Association of National Advertisers). She currently serves on the boards of Nvidia, Interpublic Companies, and Rodan + Fields.
In this episode Dawn and I chatted about…
Why she and the Band of Sisters decided to focus on gender rooted microaggressions in the workplace?
The variety of suggestions for the same scenario provided by the different authors and how impacted their relationships and the approach to the book.
What's at stake for companies if they don't address microaggressions in the workplace.
Advice Dawn would give to anyone looking to advance their career.
Connect with Dawn:
More information can be found at https://thebandofsisters.com
LinkedIn: https://www.linkedin.com/company/band-of-sisters/
Instagram: the_band_of_sisters
Resources
Register for the How to Get Mentally Fit webinar: Learn the 3 core muscles to build to gain mental fitness.
Apply to be on an "On-Air Coaching" episode. Are you a female leader who has been promoted in the last year? Apply to be on the podcast.
Leadership Coaching. Find out more about my coaching process, the cost of coaching, or how to ask your employer to pay for you to work with a coach.
Leadership Operating System Inventory. Wondering what kind of Leadership traits you have? Take this FREE, FAST self-assessment and find out more about yourself as a Leader.
Accomplished: How to Go from Dreaming to Doing. The book containing a simple, step by step system that gives you the foundation and structure to take your goals and make them happen.
Subscribe to Women Taking the Lead
If you enjoyed this episode subscribe in Apple Podcasts, Spotify, Google Podcasts, iHeart Radio, Stitcher Radio, Amazon Music or Pandora and never miss out!