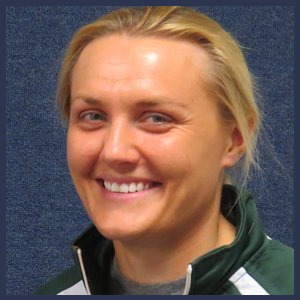 049: Julia Clukey on Breaking Through Body Image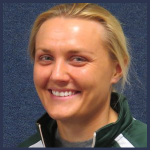 Olympian Julia Clukey is member of the U.S. Luge team and competed in the 2010 Olympics in Vancouver. Julia announced this spring she will continue in the sport for her 18th season in 2015. She is also a spokesperson for the Maine Beer & Wine Distributors Association.
Click to tweet: .@juliaclukey shares her story to inspire you on Women Taking the Lead today! ▶  www.womentakingthelead.com/049
Playing Small Moment
During her high school years she held herself back in her sport because of concerns about how her body would look if she bulked up to add weight and muscle. Being 15 is challenging  enough and she didn't want to stand out.
The Wake Up Call
An injury during practice just prior to the beginning of luge season taught her not to take anything for granted. After choosing not to use her injury as an excuse, she worked through the struggle and continued on with her mission to do everything she could to make the Olympic team.
Style of Leadership
Julie leads by example, and making sure she is 100% present and committing herself fully to the activity at hand.
What Are You Excited About?
Expanding programming at her summer camp and creating new opportunities for girls in her community. The focus of camp is building self confidence.
Leadership Practice
Her ability to be a good listener and take in information so she is prepared.
Book to Develop Leadership
Lean In by Sheryl Sandberg
What Would You Change?
She wouldn't necessarily change anything, but her training has evolved over the years as she has learned her body better.
Inspirational Quote
Wake up with mindfulness and the attitude that you are going to make every day the best day possible. ~ Julia Clukey
Interview Links
If you enjoyed this episode subscribe in iTunes or Stitcher Radio and never miss out on inspiration and community!