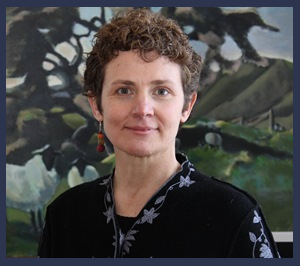 051: Kate Braestrup on Leadership in Ministry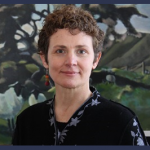 Kate Braestrup serves as chaplain to the Maine (Game) Warden Service. She is the author of a novel, Onion, and several bestselling memoirs. She has written for O, the Oprah Magazine, the New York Times, More Magazine and the Huffington Post.
She lives in Maine with her husband, Simon van der Ven, and their six children.
Click to tweet: #KateBraestrup shares her story to inspire you on Women Taking the Lead! Listen here ▶ www.womentakingthelead.com/051
Playing Small Moment
Kate had a feeling of being small when she experienced the sudden loss of her husband and not knowing what to do.
The Wake Up Call
When responding to her first call as a Chaplain, Kate learned that love isn't always what you think it's going to be. It doesn't have to manifest itself in a way you expect. Now her ministry adapts to what the situation calls for.
Style of Leadership
Kate's position as Chaplain requires a unique understanding of knowing when to use her authority to handle a situation and when to yield it.
What Are You Excited About?
Working on a new handbook that describes her Chaplain program at the Warden service so that it can be replicated by other agencies.
Leadership Practice
Using the phrase "Nothing matters more than love," as her guide, allows her to prioritize difficult situations.
Book to Develop Leadership
The Righteous Mind by Jonathan Haidt
What Would You Change?
Kate wishes she would have allowed her children to spend time with their father's body.
Inspirational Quote
"You can't subtract pain, but you can add love." ~ Kate Braestrup
Interview Links
If you enjoyed this episode subscribe in iTunes or Stitcher Radio and never miss out on inspiration and community!