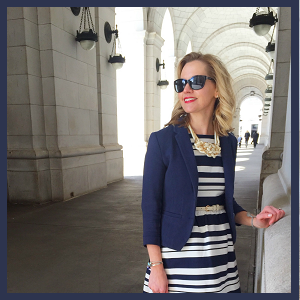 052: Jen Hatzung on Rethinking Pearls, Pantyhose and Power Suits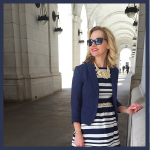 Jen has a BA in Political Science and has a background in social media, brand marketing, working with military families and non-profit communications. Jen is the co-founder of She Percolates. She and her co-host, Danielle, believe success is an ever evolving concept – it is different for everyone – and each iteration is valid and worth celebrating. Their mission is to introduce their audience to interesting and inspiring women who live all different versions of success.  They strive to encourage women to live out their own version of success.
Click to tweet: .@shepercolates shares her story to inspire you on Women Taking the Lead today!  https://www.womentakingthelead.com/052
Playing Small Moment
In her first job after college, Jen adopted the pearls, pantyhose and power suits to try to prove herself. Ultimately she didn't see the value she brought to her position, which led to presenting herself with a lack of confidence and being passed over promotions.
The Wake Up Call
Jen discovered her entrepreneurial spirit and love of social media while running her failed Etsy shop during a transitional period from 2011-2012.
Style of Leadership
Jen leads by encouraging those around her to succeed in their career and personal development
What Are You Excited About?
Launching her second podcast teaching women how to be confident in the clothing they wear.
Leadership Practice
Jen surrounds herself with people that believe in her.
Book to Develop Leadership
Lean In by Sheryl Sandberg
What Would You Change?
Jen would have worked through her self doubt much sooner and stopped worrying and caring about what other people thought.
Inspirational Quote
You don't have to be great to start, but you have to start to be great – Zig Ziglar
Interview Links
social media:
https://www.twitter.com/shepercolates
https://www.twitter.com/jenhatzung
https://instagram.com/shepercolates
https://instagram.com/jenhatzung/
If you enjoyed this episode subscribe in iTunes or Stitcher Radio and never miss out on inspiration and community!