007: Kate Erickson Gives You the Entrepreneurial Fire Path to Success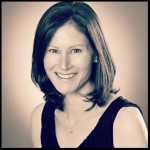 Kate Erickson is the Content Creator and Community Leader over at EntrepreneurOnFire, a 7-day a week podcast that interviews today's most inspiring and successful entrepreneurs. She is the host of Kate's Take: The EntrepreneurOnFire Audio Blog and author of The Fire Path: a step-by-step guide to help you create a solid foundation for your business! Kate is passionate about helping entrepreneurs create systems and processes to promote efficiency and bring clarity to their journey.
Click to tweet: .@katelerickson shares her story to inspire you on Women Taking the Lead! Listen here: www.womentakingthelead.com/007
Playing Small Moment
• Having been in a job for years without promotion or job title change, Kate was finally offered a promotion only to have it given away.
The Wake Up Call
• That lost promotion had Kate realize she was leaving her happiness in the hands of other people. No longer wanting her career in the hands of someone else Kate started her first business venture four months later.
Style of Leadership
• Invest, learn, teach.
What Are You Excited About?
• The Fire Path: Where Your Passion and Our Guidance Unite!
Leadership Practice
• Reading
Book to Develop Leadership
• Essentialism by Greg Mckeown
Favorite Healthy Food
What Would You Change?
• Kate would have the idea of entrepreneurship come into her life soon.
Inspirational Quote
• "Success is not the key to happiness. Happiness is the key to success. If you love what you are doing, you will be successful." ~ Albert Schweitzer
Interview Links
Resources
Leadership Operating System Quiz: Wondering what kind of Leadership traits you have? Take this FREE, FAST quiz and find out more about yourself as a Leader.
Accomplished: How to Go from Dreaming to Doing: The book containing a simple, step by step system that gives you the foundation and structure to take your goals and make them happen.
Leadership Coaching: If you interested in finding out more about my coaching process, the cost of coaching, or how to ask your employer to pay for you to work with a coach, schedule a call with me.
The Women Taking the Lead Podcast
If you enjoyed this episode, follow in Apple Podcasts, Spotify, Google Podcasts, iHeart Radio, Stitcher Radio, Amazon Music or Pandora and never miss out!