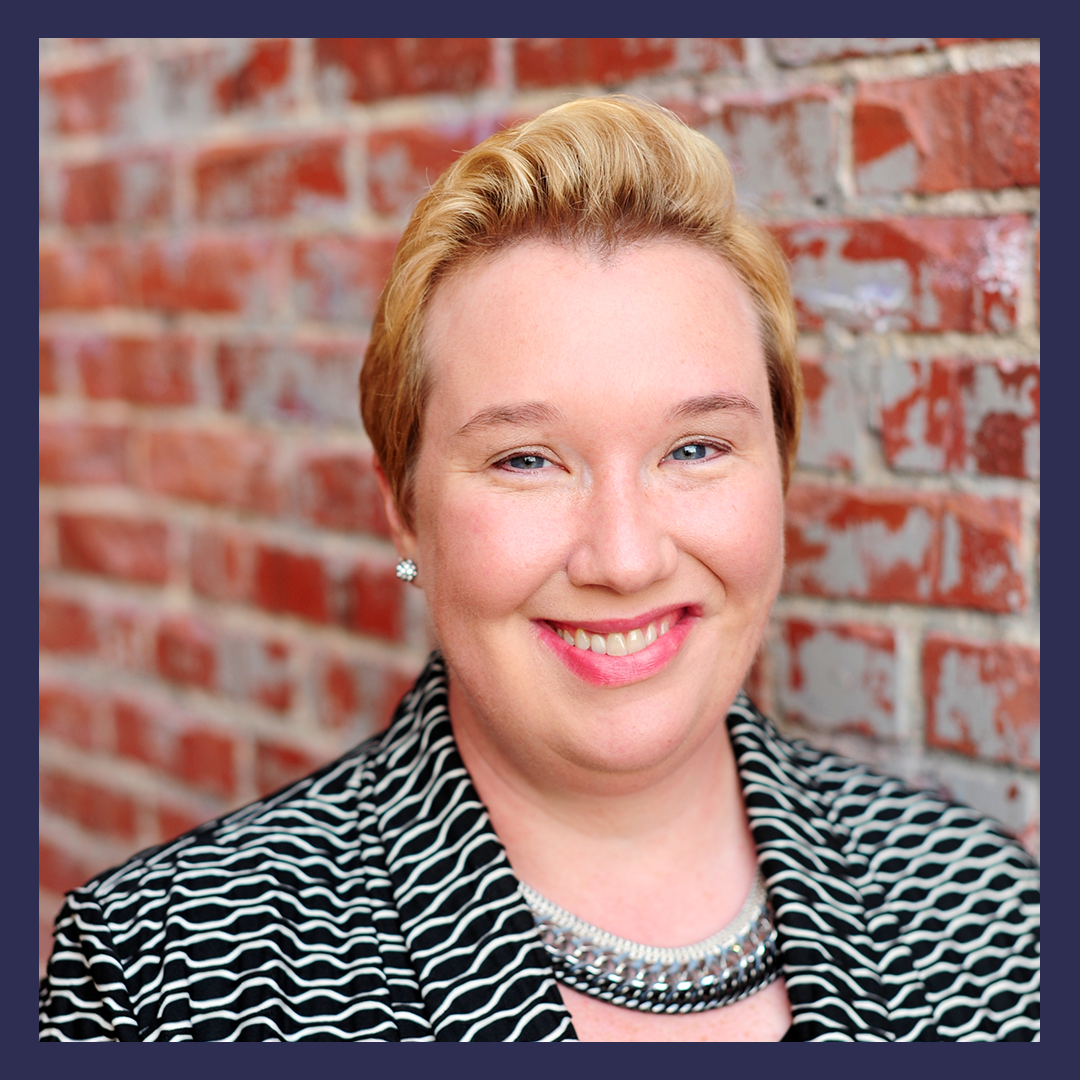 197: Katie Clark Creating Change in Your Community
Click the play button below to listen to the podcast episode.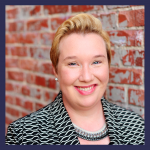 Katie Clark is the 2016-2017 President of the Junior League of Portland, Maine. The League, a community fixture in Portland for 94 years with more than 200 members, promotes voluntarism, develops the potential of women, and improves the community through the effective action and leadership of trained volunteers.
Katie is also a market research and social media consultant, working with companies large and small in industries as varied as software, seafood, fragrance, and finance. Katie is a social media influencer and has been named to 10 Great #MRX Tweeters Every Market Researcher Should Follow, Most Influential Client-Side Tweeters, and the Wearables 1k. She was selected as a Google Glass Explorer in 2013.   Katie speaks at events and online about market research, social media, personal branding, technology, and productivity tools. She is a mom to identical twin three-year-old girls and an advocate for international adoption.
Click to tweet: .@insightsgal is sharing her story to inspire you on Women Taking the Lead https://womentakingthelead.com/197 #inspiration
Playing Small Moment
Katie loved attending Smith College, but the unspoken expectation that graduating as anything less than a leader would be unacceptable left students feeling like failures on day one. Because of this, Katie thought success would be instantaneous after grad school and was quite disappointed when she wasn't saving the world just yet. Once Katie realized that her early jobs were stepping stones to greatness, she was able to teach other women with similar conditioning that it takes time and to embrace the journey to success.
The Wake Up Call
After working at an extremely stressful job that wouldn't advance her any further in her career, Katie knew she needed a change. She decided to try out a job in retail, working at Barnes and Noble. Katie thrived on the customer interaction and learned how to manage people with differing backgrounds and personalities. This job gave Katie the change of pace she needed to allow her health to heal from the stressors of the previous job, while also teaching her the skills she needed to move on to bigger things.
Style of Leadership
Katie feels that she leads in a humble way, while also focusing on being hyper organized. Humble leadership is important to Katie because it allows her to lead towards a goal or higher purpose without making it about herself.
To stay hyper organized, Katie creates a machine-like structure with flow and organization that allows her to get out of the weeds and have a higher level of strategic discussion.
What Are You Excited About?
Katie has been elected as this year's president of The Junior League of Portland, Maine. There are 292 Junior Leagues that span 4 countries, and each league selects their goals based on their unique needs each year. This year, The Junior League of Portland, Maine is working with Partners for Protecting Children and The Main Freedom Project and Katie is excited to advocate for the changes that she feels the community needs in these areas.
Current Business Challenge
The Junior League has been around for 94 years, yet the awareness to the changes they provide to the community is minimal. Often the community is aware of the organizations in which The Junior League is involved in, but not the work they have accomplished. This year, they are working on having more brand ambassadors to spread the word and bring in more members while also attracting like-minded organizations to get involved.
Your Support System
Inside The Junior League, Katie is surrounded by 200+ women that make up an outstanding support team. In her home life, Katie's husband has been her real hero. After adopting 3-year-old twins, he has really helped be her biggest support, logistically and emotionally.
Leadership Practice
Katie really tries to check her own biases. Whether in business or at home, Katie realizes that her filter is often different than someone else's and will adjust accordingly to keep an open mind.
Resource to Develop Leadership
Exploiting Chaos by Jeremy Gutsche
Katie also recommends the many books on servant leadership.
Advice For Younger Self
Katie would tell her younger self not to worry, that she is going to get there. It's not going to be instantaneous, but you will get where you need to be. Katie is an impatient person, so sitting in the unknowing can be hard for her but she tries to keep faith that she will get there.
Inspirational Quote
"For we are God's handiwork, created in Jesus, to do good works which God has prepared in advance for us to do." Ephesians 2:10
"Remember. Your story can help save someone's life. Your silence contributes to someone else's struggle. Speak so we all can be free. Love so we all can be liberated. The moment is now and we need you." Yolo Akili Robinson, Dear Universe: Letters of Affirmation and Empowerment for All of Us
Links
Twitter: https://twitter.com/insightsgal
LinkedIn: https://www.linkedin.com/in/katieeclark 
Website/Blog: http://www.insightsgal.com/#welcome
Instagram: https://www.instagram.com/insightsgal/
Thank You to Our Sponsors
Zebralove Web Solutions: Your website tells a story about your business! At Zebralove Web Solutions, Milly and her team are going to make sure your website tells the story you want your customers to hear. Connect with Milly at zebralovewebsolutions.com to create the impression you want to make!
Resources
Accomplished: How to Go from Dreaming to Doing: A simple, step by step system that gives you the foundation and structure to take your goals and make them happen.
Create Goals that are Worthy of you: If you are done with either pursuing vanilla goals, suffering through the struggle of goals that are not aligned with your strengths, or dealing with heartbreak of an unattainable goal this course is for you!
Subscribe to Women Taking the Lead
If you enjoyed this episode subscribe in Apple Podcasts, Spotify, Google Podcasts, iHeart Radio, Stitcher Radio, Amazon Music or Pandora and never miss out!