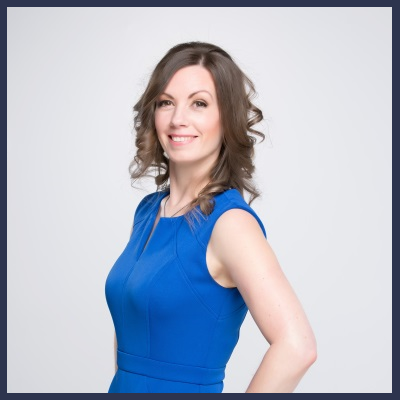 046: Kristen Owens Reveals How to Naturally Boost Your Energy
Kristen is known for creating a core foundation for women to develop a powerful mindset and unstoppable energy to cross any finish line with ease and confidence. Kristen empowers women worldwide to stop settling for mediocrity, overcome obstacles and live in courage while kicking fear to the curb in a fun and inspiring way. Kristen is a regular guest, community producer and TV Host of Health Matters on Rogers TV promoting living your best life. Kristen's enthusiasm and inspiring approach is both empowering and guaranteed to leave you with confidence, courage and clarity to Step out of your way and Step into your Power.
Click to tweet: .@hhealthy1 shares her story to inspire you on Women Taking the Lead! Listen here ▶ www.womentakingthelead.com/046
Playing Small Moment
• Not long ago Kristen switched her business focus and was struggling financially. She started to question for a long time, the change she made, even though it was her passion.
The Wake Up Call
• On her 40th birthday, after praying to God for direction, Kristen got the message that she needed to be more consistent. She applied this to the areas that she was not being consistent and it changed everything.
Style of Leadership
• Divine inspirational leader – Kristen is compassionate but she'll give you the kick in the butt when you need it.
What Are You Excited About?
• Kristen is focusing on bringing the right private clients into her business who are ready for what she has to offer and providing a lot of value to them.
Leadership Practice
• Doing the things that she loves to do that makes her happy and lifts her vibration up.
Book to Develop Leadership
• Success Principles by Jack Canfield
• The Slight Edge by Jeff Olson
What Would You Change?
• Kristen would change her mindset 20 years ago to realize she can have a bigger dream.
Inspirational Quote
•  "You cannot change your problem with the same mind that created it." ~ Albert Einstein
Interview Links
If you enjoyed this episode subscribe in iTunes or Stitcher Radio and never miss out on inspiration and community!