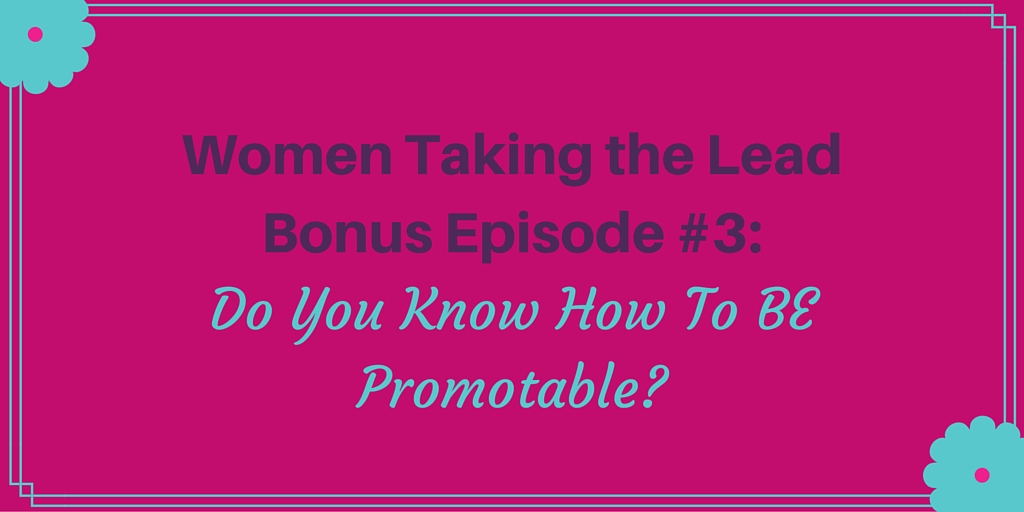 Bonus Episode: Do You Know How To BE Promotable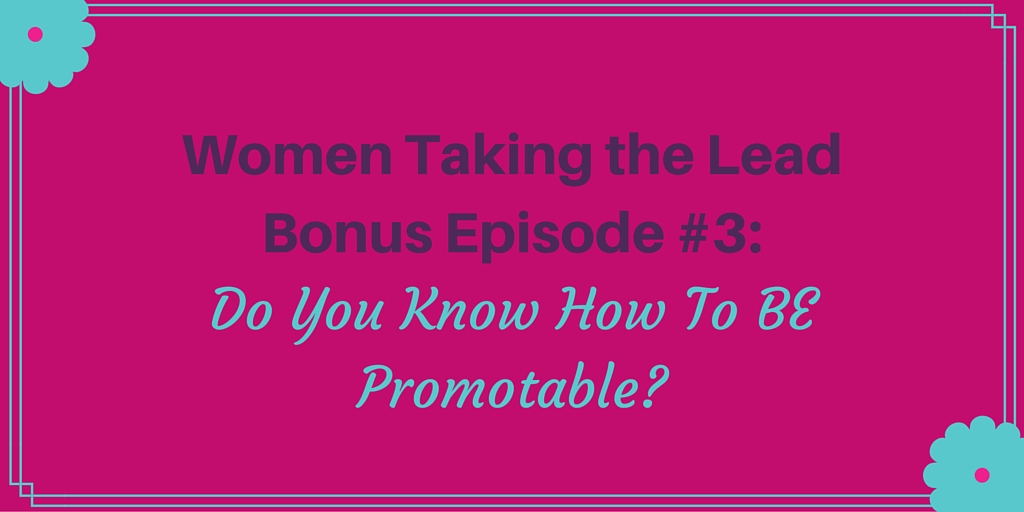 Today, I've got a few things in mind.
Give an update from last week
Thank those who left ratings and reviews
And talk a little bit about something coming up in my business: being promotable.
Listen in using the player above to get all the news!
Click to tweet: Do you know how to BE The One? with @JodiMFlynn! Listen here ▶ https://womentakingthelead.com/be-promotable
Small Bursts of Courage
In my corporate career I was very promotable.
I was promoted 5 times in 6 years. You could say I was lucky IF you define luck as preparation colliding with opportunity.
Some of the promotions I didn't see coming but that's not to say I wasn't strategic in how I approached my job. I wanted more responsibility, I wanted to be making more money etc., and I continually developed myself so I was the person who was thought of when an opportunity for promotion came about.
This same simple strategy has helped me in my business. The same qualities and behaviors that make you top of mind in the workplace are the same qualities and behaviors that make you top of mind when people are faced with a buying decision.
Are you the one people would love to hire and do business with?
Episode Links
• How to subscribe with your iPhone
• How to subscribe with android
• How to subscribe directly in the iTunes Store
• iPEC Coaching – the Institute for Professional Excellence in Coaching
• Email me at jodi@womentakingthelead.com
If you enjoyed this episode subscribe in iTunes or Stitcher Radio and never miss out on inspiration and community!