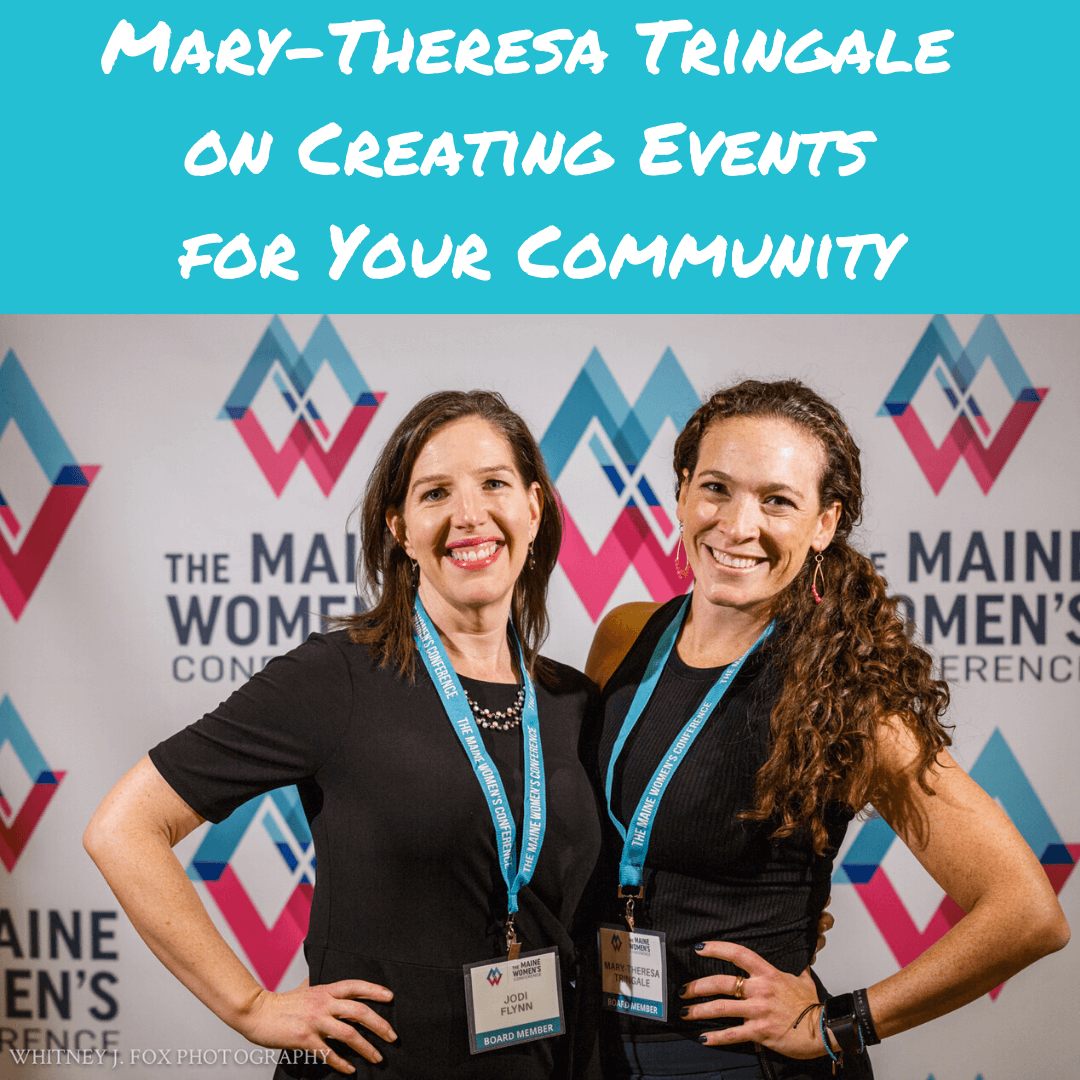 Mary-Theresa Tringale on Creating Events for Your Community
Click the play button below to listen to the podcast episode.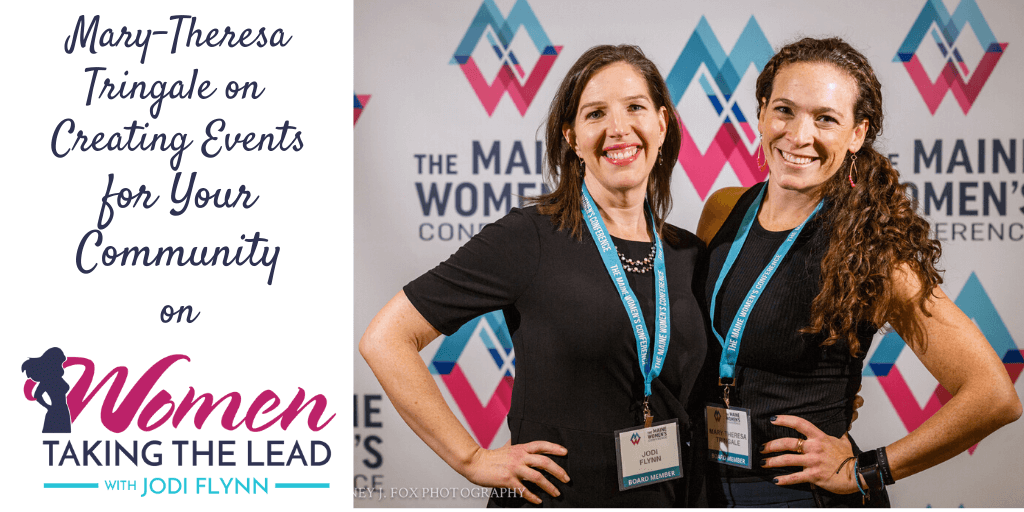 This episode is Part 2 in a conversation I began with Mary-Theresa Tringale about her 7-step process to creating successful events.
Mary-Theresa Tringale, currently a resident of Portland, Maine and working full-time as the Manager of Events and Sponsorships at WinterKids, also runs her own business as an Events Strategist & Producer helping entrepreneurs and organizations plan their first live events the right way.
A myriad of careers across the country have helped bring M-T to where she is now. These included: Director of Catering for a Best of Boston Restaurant, Women's Day Magazine Sales Assistant and Integrated Marketing Manager and Events Specialist for Men's Journal in NYC , and Marketing Manager of Advertising at Portland Press Herald.
She is the creator of the first Varsity Maine Awards in 2016, as well as played a crucial role as a founding member and now Past – President in development of the iconic The Maine Women's Conference, the first of its kind in Maine.
She loves to guide transformative coaches or organizations with specific initiatives through the experience of creating an event that will be transformative (for your business, community, audience, clientele) and impactful and reaches people around the world.
In this episode Mary and I discuss…
Team: understanding what kind of support you have that you don't have to pay for and the kind of support you will need to pay for. Ask for and allow yourself to receive support so your best can come forth!
Budget: Budget: Your budget starts with your original vision. What in your vision is going to cost money? It finishes with how much money you actually made what you actually spent money on. Also, the many different ways you can bring income in around your event.
Timeline: based on your mission, vision, budget and event date. Start with the end in mind, the date you've confirmed with your venue and work your way back to today.
Links
Want to consult with Mary to then take it from there and/or hand over the execution of the event to your team? Mary offers virtual and in-person intensive to guide you through all the steps so you have the knowledge and the plan to lead yourself and your team through all the stages of planning and delivering an amazing experience to your community. Find out more here: https://www.marytheresatringale.com/intensive
Work with Mary to craft a personalized Mission Statement [Special discount for Women Taking the Lead listeners!]:  www.marytheresatringale.com/wtlmission
You can also find her on…
Facebook: https://www.facebook.com/marytheresa.tringale
LinkedIn: https://www.linkedin.com/in/marytheresatringale
Instagram: https://www.instagram.com/mary.theresa.tringale
Thank You to Our Sponsors
Zebralove Web Solutions: Close your online marketing skills gap, learn how to remain relevant in a quickly changing marketplace, and get ongoing support in promoting your businesses online. Stay ahead of the game by signing up for these Digital Marketing Forum. Go to womentakingthelead.com/zebraworkshops to register.
Resources
Checklist to Ask Your Company for Coaching: Would coaching help you become a stronger leader? Wondering if your company would pay? It doesn't hurt to ask!
Leadership Operating System Quiz: Wondering what kind of Leadership traits you have? Take this FREE, FAST quiz and find out more about yourself as a Leader.
Accomplished: How to Go from Dreaming to Doing: The book containing a simple, step by step system that gives you the foundation and structure to take your goals and make them happen.
Leadership Coaching: If you interested in finding out more about my coaching process, the cost of coaching, or how to ask your employer to pay for you to work with a coach, schedule a call with me.
The Women Taking the Lead Podcast
If you enjoyed this episode, follow in Apple Podcasts, Spotify, Google Podcasts, iHeart Radio, Stitcher Radio, Amazon Music or Pandora and never miss out!