On-Air Coaching: Nicole Boucher on Honoring Your Values
Click the play button below to listen to the podcast episode.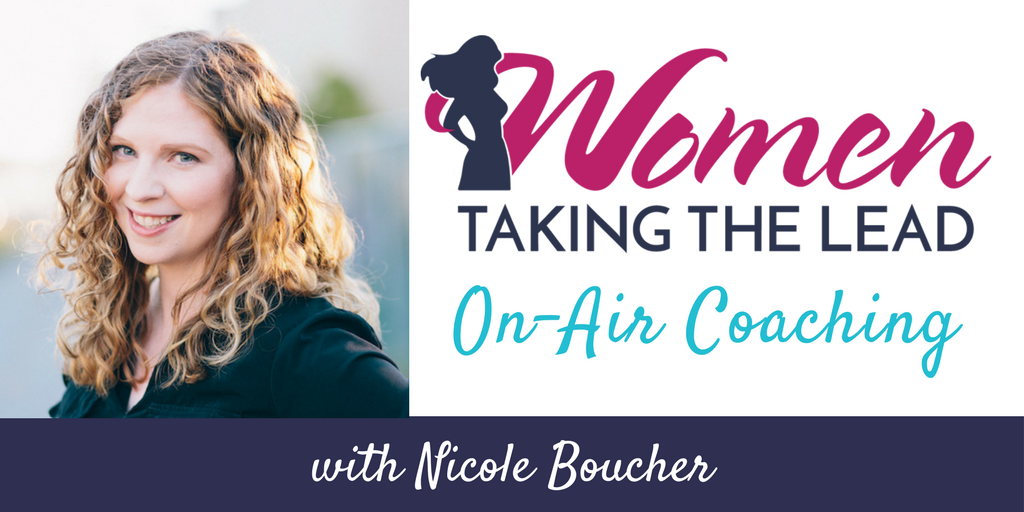 Nicole Boucher is a Project Manager who helps small business owners be more productive and strategic with their time so they can grow their businesses with less overwhelm. She loves the business side of business—strategy, spreadsheets, and systems—and her clients love feeling the weight lifting off their shoulders with the support of a true brand partner.
Nicole's business is doing quite well and naturally she has started to consider the next phase of growth.  If her business were to grow it would mean being a layer removed from her clients with whom she has nurtured a partnership and trusting the people she hires to care for her clients the way she would.
Nicole and I discussed:
Working on doing the things we do for others, for ourselves.
Cookie Cutter businesses.
Inner turmoil as a working mother.
Being afraid to offset the current life balance.
Altering client relationships as the business evolves.
2018 business plans.
Links
Thank You to Our Sponsors
Zebralove Web Solutions: Your website tells a story about your business! At Zebralove Web Solutions, Milly and her team are going to make sure your website tells the story you want your customers to hear. Connect with Milly at zebralovewebsolutions.com to create the impression you want to make!
Resources
Leadership Operating System Quiz: Wondering what kind of Leadership traits you have? Take this FREE, FAST quiz and find out more about yourself as a Leader.
Accomplished: How to Go from Dreaming to Doing: A simple, step by step system that gives you the foundation and structure to take your goals and make them happen.
Subscribe to Women Taking the Lead
If you enjoyed this episode subscribe in Apple Podcasts, Spotify, Google Podcasts, iHeart Radio, Stitcher Radio, Amazon Music or Pandora and never miss out!