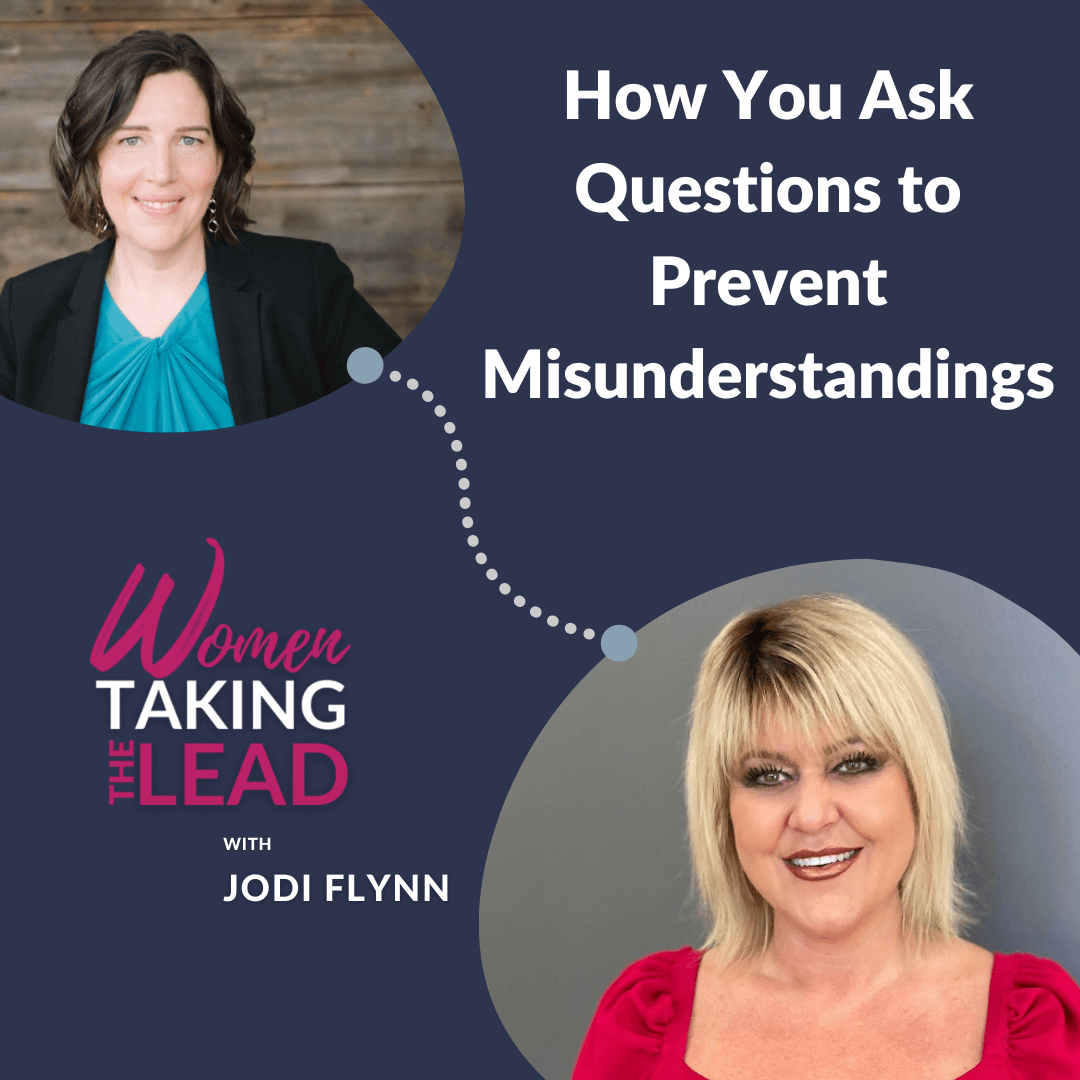 How You Ask Questions to Prevent Misunderstandings
Have you ever walked away from a conversation sure the other person understood all the instructions and expectations?
They may have even told you they got it all and understood what you wanted. And only as things are going sideways do you realize that they actually didn't fully understand what you wanted from them.
I'm sure we've all had that experience and it can be exasperating. And as much as we learn from those experiences, it takes a certain skill to guarantee that all the information communicated has be received and understood as intended.
In this episode I have Lynae Remondino back and we're going to discuss how to ask questions so there are no misunderstandings.
Meet Lynae Remondino
Lynae Remondino is a Talent Management Director who is a genius at unlocking potential while improving organizational effectiveness and efficiencies. She is a strategic and an empathetic professional who sees her purpose in life is to advocate for people.
Lynae's certifications include Myers-Briggs Type Indicator (MBTI), Situational Leadership, Development Dimensions International Leadership Facilitator, and Succession Planning and Talent Development.
In this episode Lynae and I chatted about…
What clarifying question are
Why they are important from the perspective of the team member and the leader
How a leader can get better at asking clarifying questions
Connect with Lynae:
LinkedIn: https://www.linkedin.com/in/lynaeremondino/
Resources
Register for the How to Get Mentally Fit webinar: Learn the 3 core muscles to build to gain mental fitness.
Apply to be on an "On-Air Coaching" episode. Are you a female leader who has been promoted in the last year? Apply to be on the podcast.
Leadership Coaching. Find out more about my coaching process, the cost of coaching, or how to ask your employer to pay for you to work with a coach.
Leadership Operating System Inventory. Wondering what kind of Leadership traits you have? Take this FREE, FAST self-assessment and find out more about yourself as a Leader.
Accomplished: How to Go from Dreaming to Doing. The book containing a simple, step by step system that gives you the foundation and structure to take your goals and make them happen.
Subscribe to Women Taking the Lead
If you enjoyed this episode subscribe in Apple Podcasts, Spotify, Google Podcasts, iHeart Radio, Stitcher Radio, Amazon Music or Pandora and never miss out!